Our Who's Shopping module lets you know which companies are in the market for your products. These companies are actively searching for businesses like yours-in other words, they're high-quality leads. And the best part is, you don't have to waste time researching their employees-we do that for you! We compile information about these businesses, including employee contact data, and deliver it to you at the click of a button.
When you visit your Who's Shopping Leads page, you'll find a list of companies expressing interest in your products.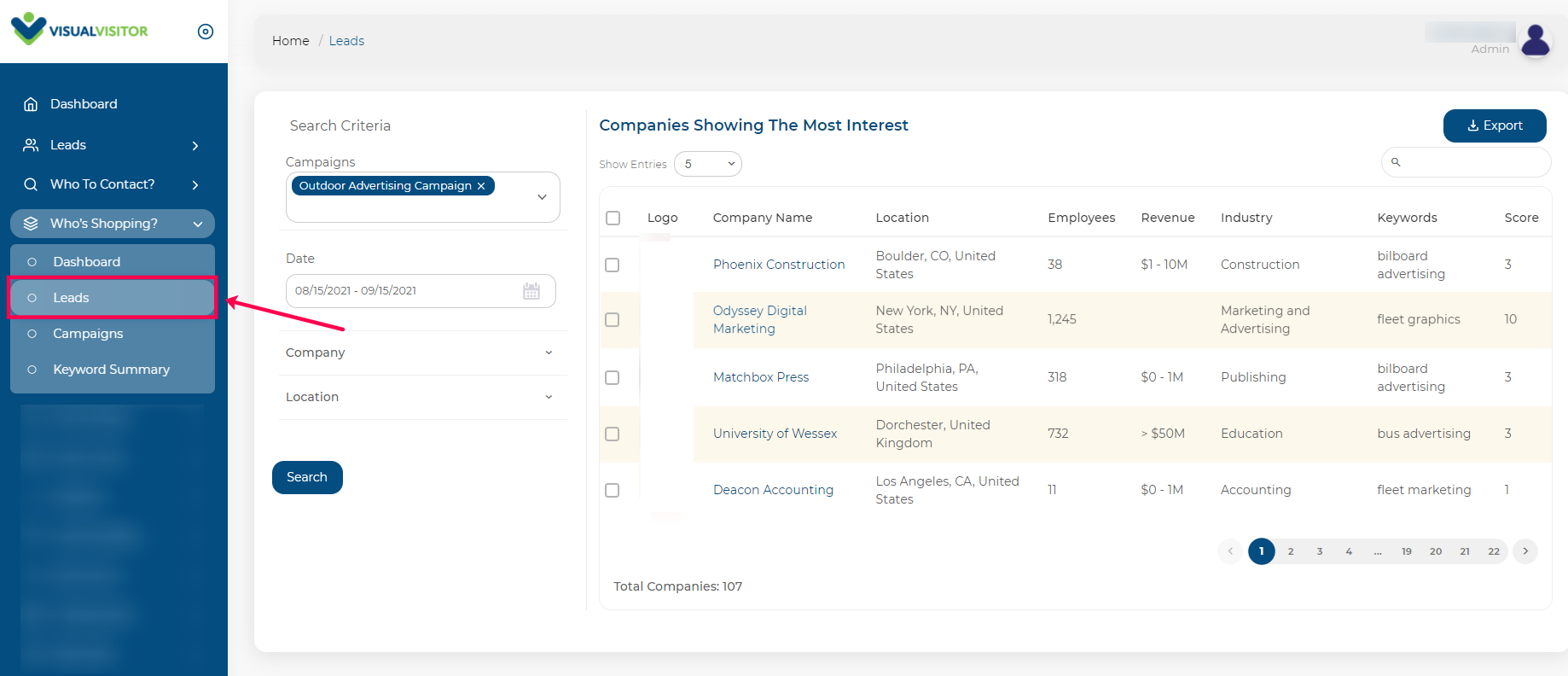 When you click on a lead, you will see a brief description of the company, firmographic data including location and employee count, and an intent score. This score indicates their level of interest in your products or services.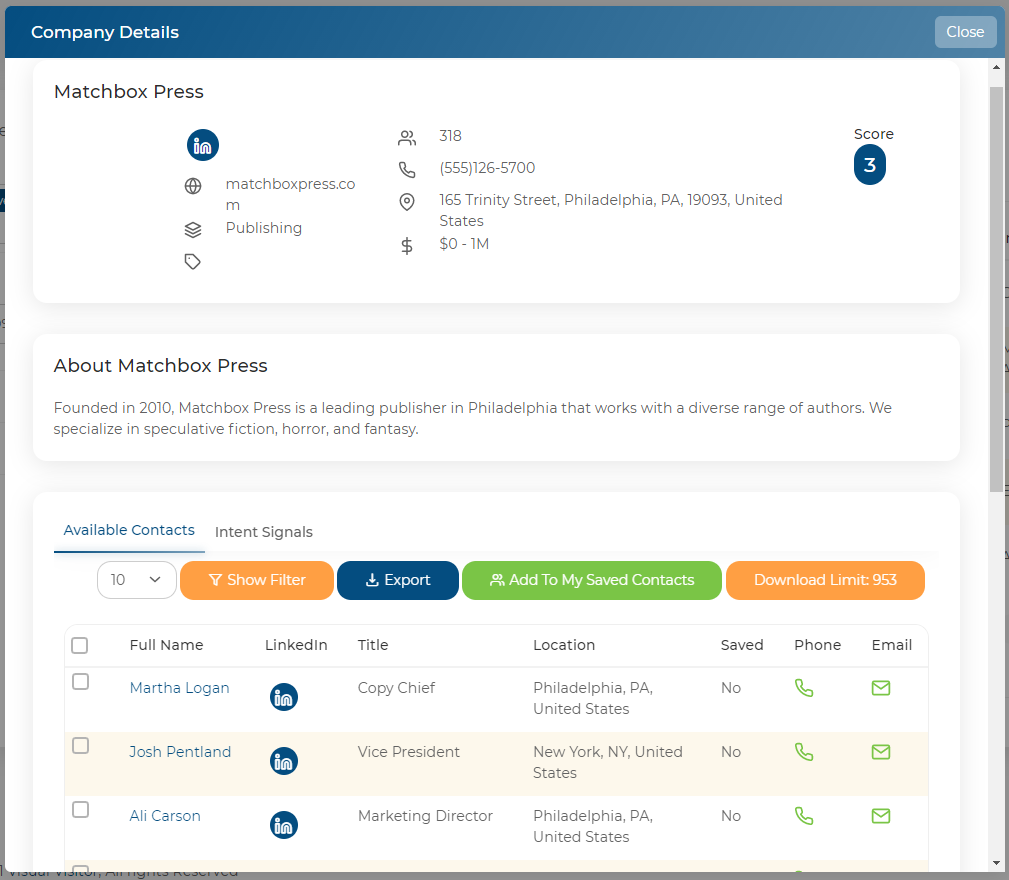 Underneath the company description, you will find a list of available contacts. When you click on a contact, you will be asked to deduct a credit from your balance. Click Yes and you will be provided with the contact's phone number and/or email address as well as a list of their skills and job functions.

You can also find a list of Intent Signals. These signals allow us to calculate their score. The greater the number of times a business has searched your keywords, the higher their score will be. For example, if you work in equipment leasing, businesses that search "low rates equipment leasing" are "shopping" for your business. The number of times they complete this search, or similar searches, the higher their intent score will be. And the higher the score, the better the lead.