If you are like most, you will want to exclude your own IP address as well as colleagues/employees. This will help prevent them from being counted as a successful identification and counting against your total number of leads allowed for your plan.

To exclude an IP Address, follow these simple steps:

1. Login to Visual Visitor (app.visualvisitor.com)

2. Navigate to the 'Configuration -> Exclude IP' menu.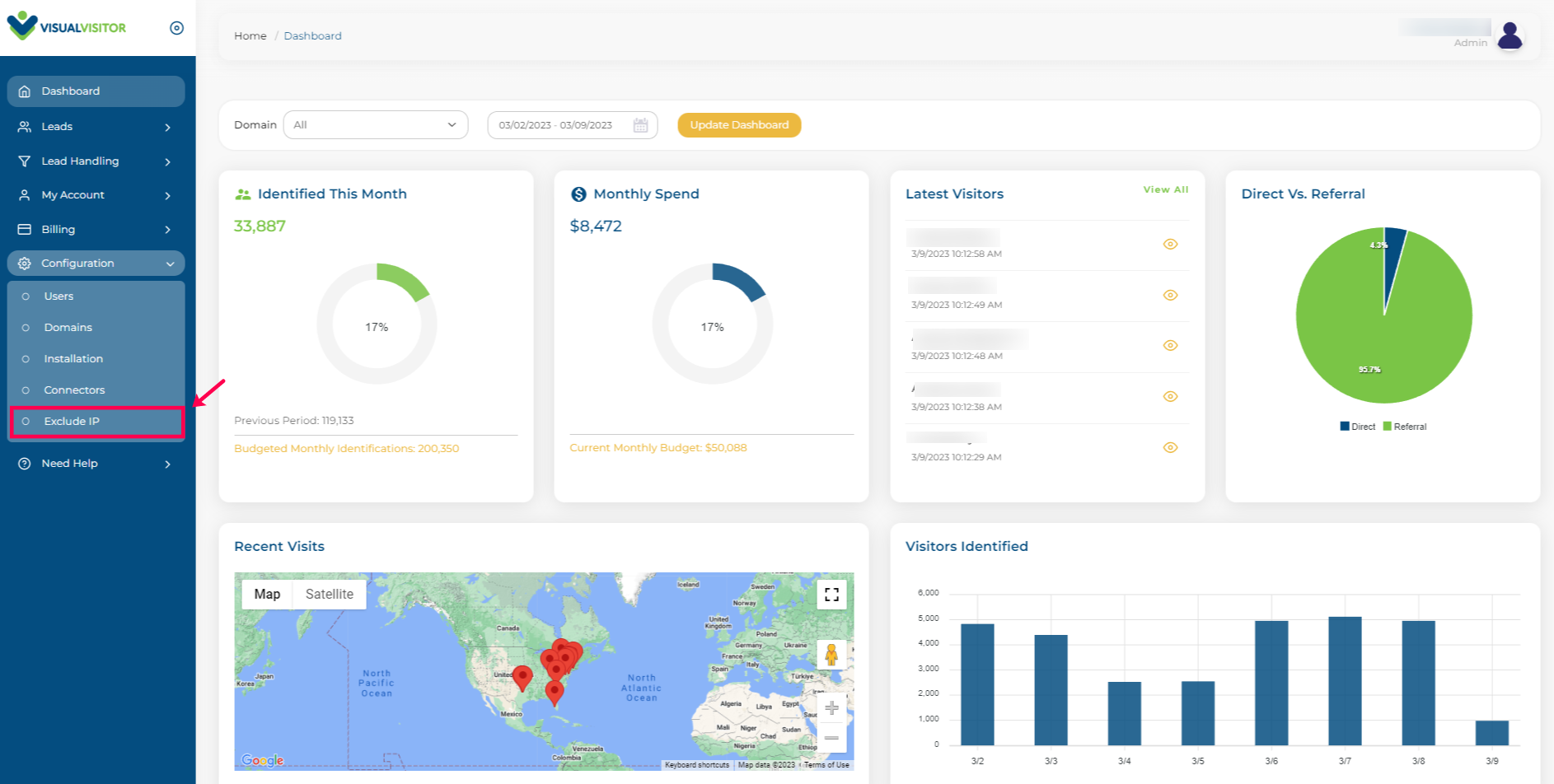 3. Select the box '+Add New Excluded IP' to enter in the IP Address you would like to exclude.


This will bring up a pop up window to type or paste in the IP address. Enter in the IP Address and click 'Create Excluded IP Address.'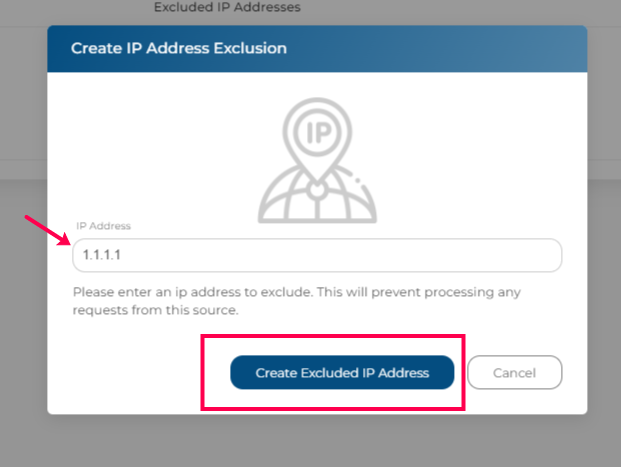 And just like that, you are done! Moving forward, we will no longer process data from this IP address.