How long does a person need to be on my website to be identified?
Visual Visitor's identification software works in real-time. Within seconds of a visitor clicking on your website, Visual Visitor captures their information and feeds it into your Dashboard: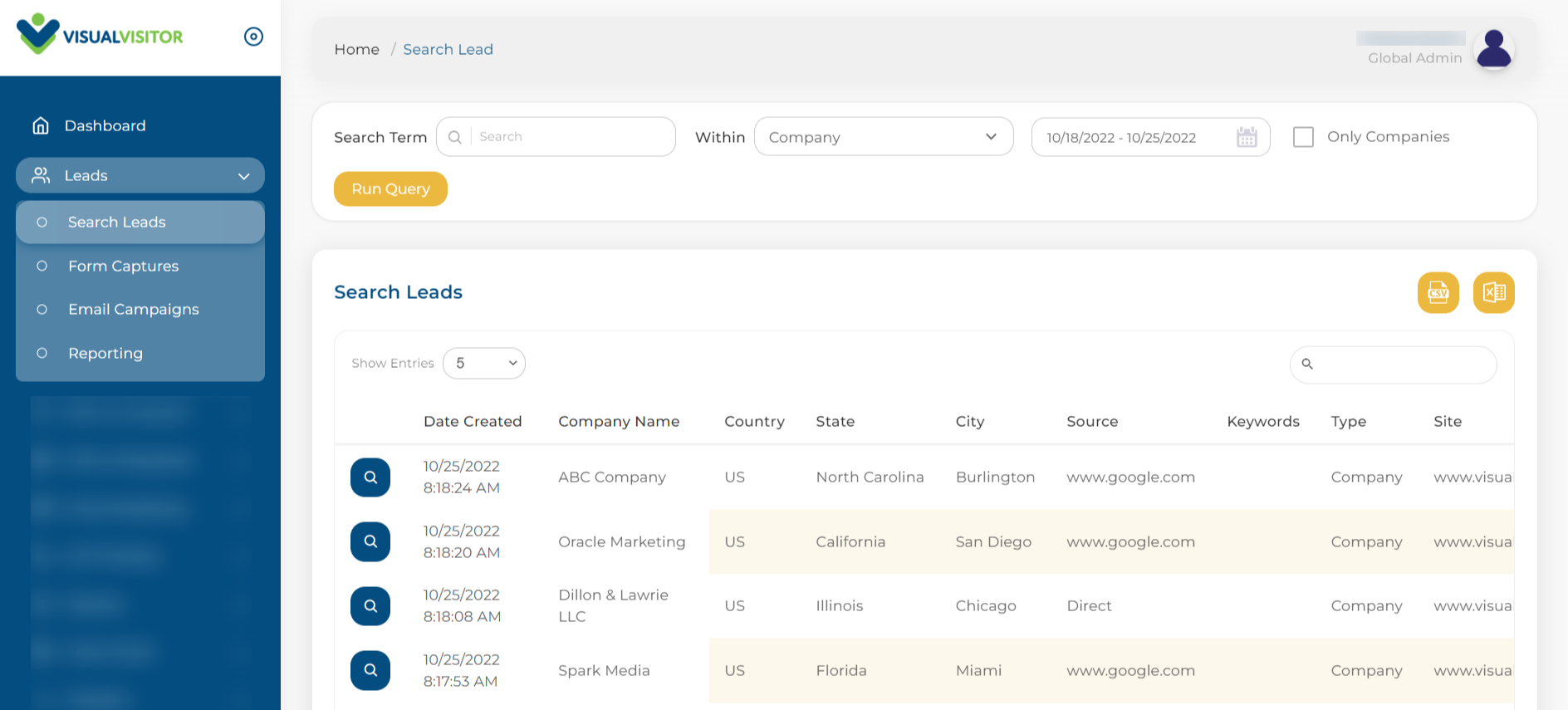 However, it's worth noting that you have the option to limit your notification emails to visitors who have visited 2 or more pages on your website. You find instructions to do this
here
.
Related Articles

Types of WebID Comparison

Website Visitor Identification, aka WebID, is a process by which we uncover the names of your website visitors and other pertinent details you can use to qualify and reach out to them. At Visual Visitor, we understand that there is no "one size fits ...

Accessing Leads with Plus Employee

Visual Visitor's Plus Employee goes one step further than other web ID software to uncover the actual person on your website. That's right, in addition to unmasking the visitor's business, we are now identifying visitors by name. But where can you ...

+Person Zapier Integration

What is Zapier? Zapier is a no-code automation tool that allows end users to integrate the web applications they use and automate workflows. This allows you to easily automate your work across 5,000+ applications without having to have coding skills ...

Lead Detail for Plus Person Explained

With Visual Visitor +Person you can expand who is on your website at a broader level. For Visual Visitor WebID +Person what we consider a successful identification is the identification of a First Name, Last Name, and Email Address. Likewise, when ...

Understanding the Plus Person Dashboard

Your Visual Visitor Dashboard gives you a snapshot of your recent traffic. In addition to listing your latest visitors, it also breaks down information like the referral sources that directed visitors to your website and the number of identified ...