How to Change Your Password
How Do I Change My Password In the Visual Visitor Dashboard?
Changing or updating your password from the Visual Visitor Dashboard is easy. Click on the profile icon by your name and select 'Change Password' in the drop-down menu. You'll be taken to a new screen to enter your updated password. When you're done select 'Update My Password' and your password has been successfully changed.


I Can't Remember My Password.
Forgotten your password? No problem. Once you are in the Visual Visitor login screen select 'Forgot Password' under your 'Login' button. From there you will be sent an email to create a new password.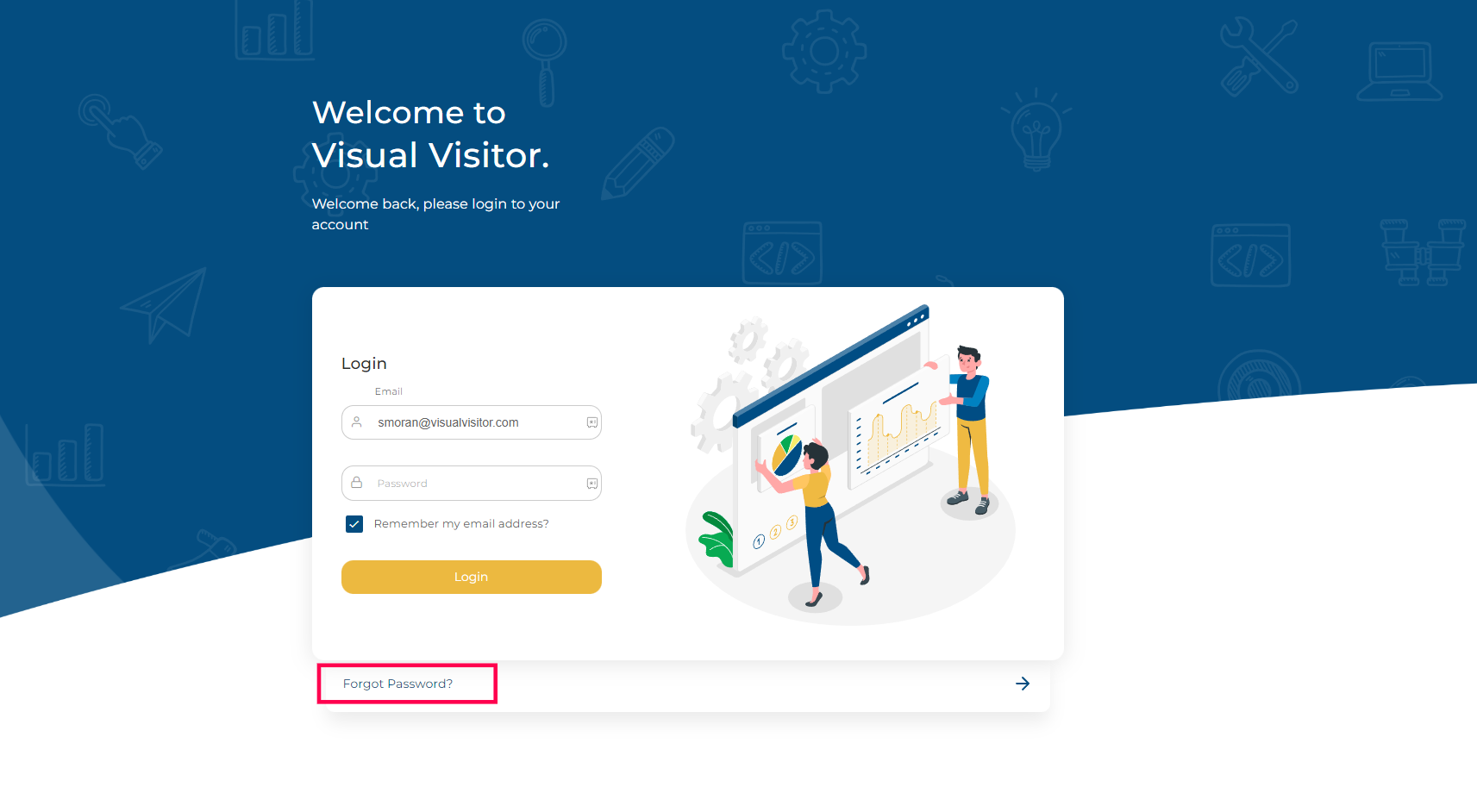 Starting from the beginning?
Click
here
to learn how to log into Visual Visitor.
Related Articles

Update My Personal Information

Do you need to update your personal information for your account? Inside your Visual Visitor dashboard, you can change your First Name, Last Name, Phone Number, and Time Zone. Users and Admins can not change their email addresses and must contact ...

How to Change Your Time Zone

Do you want to update your time zone? Follow these easy steps to change your time zone for your Visual Visitor account. Once you are inside your Dashboard go to Account My Information Select the Time Zone drop-down menu Select your time zone Update ...

How do I change my password?

First, click on the "My Account" menu item Next, select "Change Password" from the drop-down Then, change password and click "Save"

How to Update or Remove Data in Our Public Company Directory

Visual Visitor's Company Directory was designed to help B2B sellers get in touch with the right people. Our data is frequently vetted to reflect personnel changes however, if you do come across defunct data, you can easily submit an update request. ...

Updating User Profiles

Do you need to change information of a user on your account? If you are an admin on your Visual Visitor account you can now make updates to user profiles. This includes First and Last Name Email Address Phone Number Role Password Time Zone Only the ...