How to Configure a Domain Zone for Email Tracking
In addition to tracking email opens, our Email Tracking plugin also detects when your email recipient has visited your website. That's right, individual level tracking! This can help you determine which leads are engaging and clicking on links within your email. You can use this information to bolster your engagement, improve your conversion rate, and even increase sales. To get started tracking individuals from your email efforts, you need to add your domain to your configuration settings. To do this:
1. Go to Configuration > Domains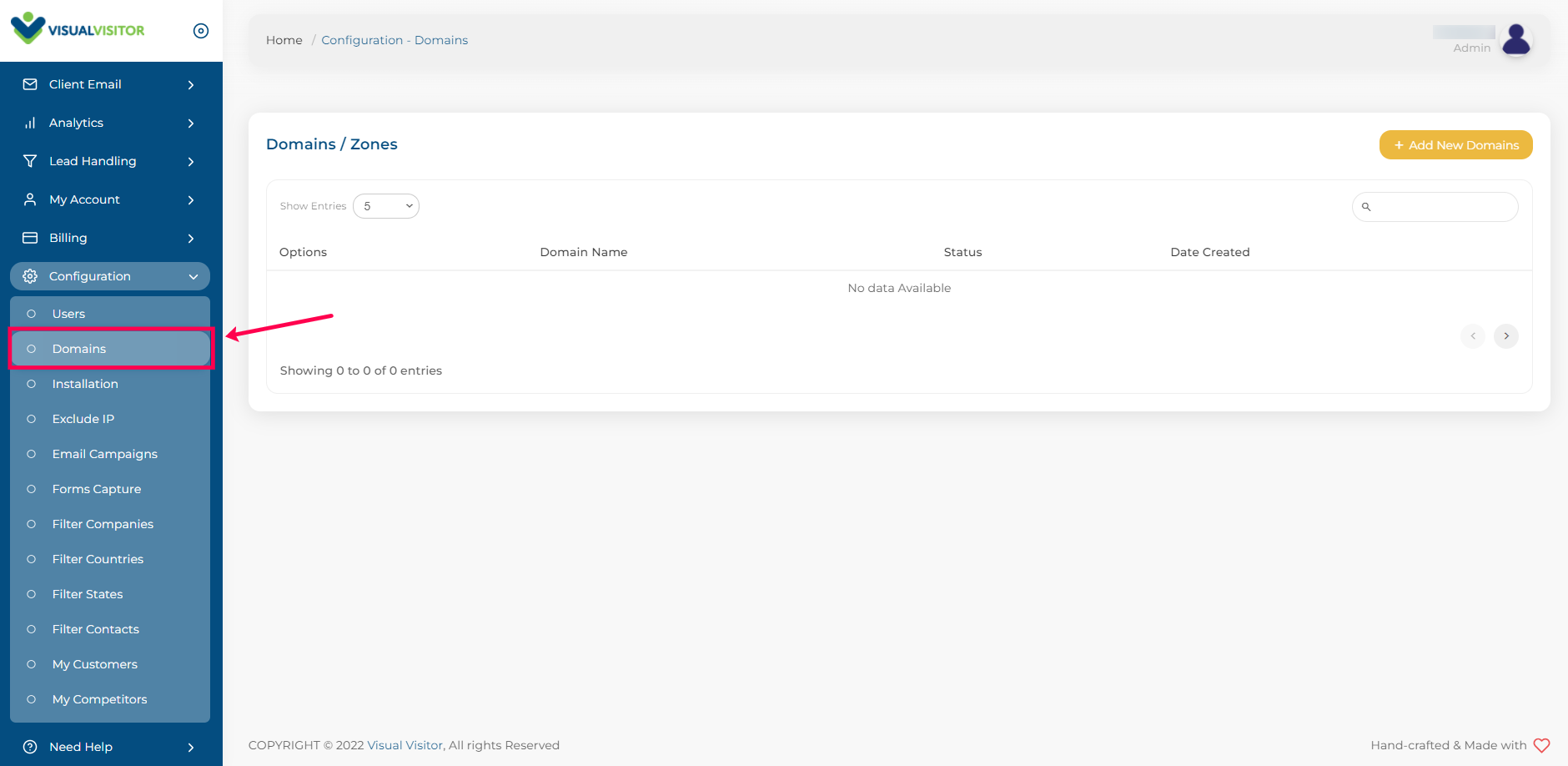 2. Click Add New Domain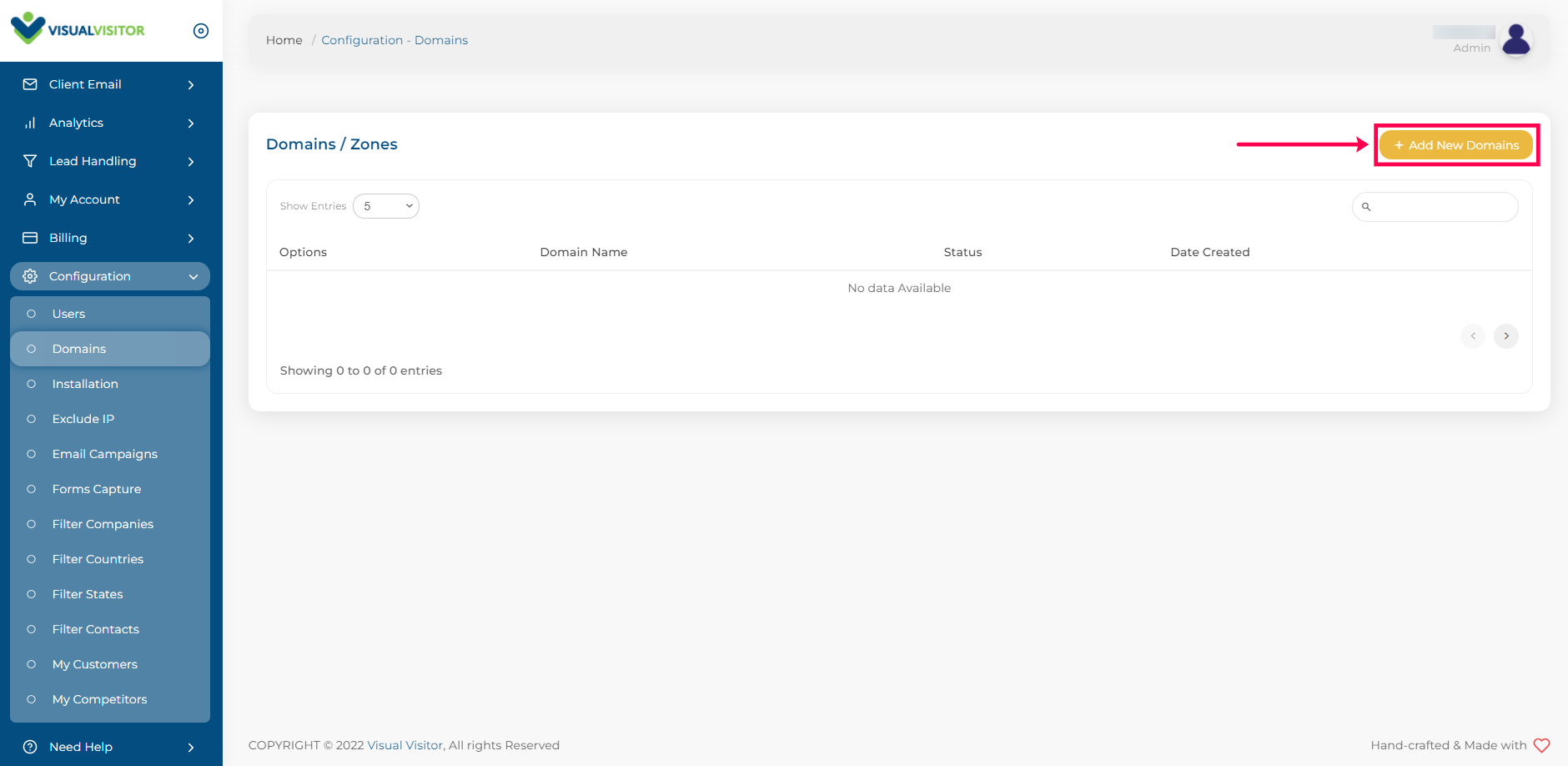 3. Enter your domain (example: www.google.com).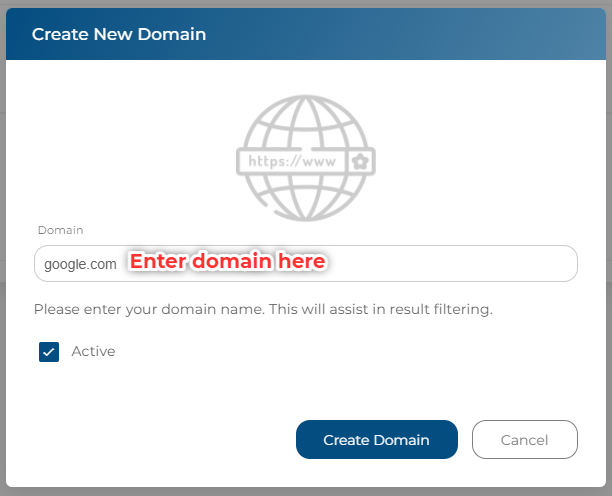 4. Click Create Domain.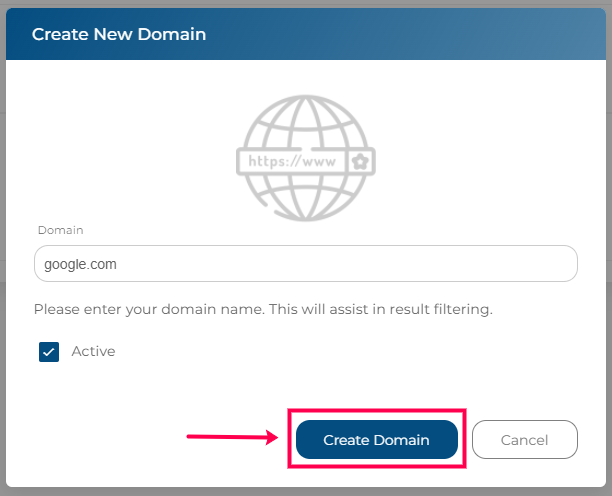 Now that you've adjusted your configuration settings, you should be able to track website visits in addition to email opens.

If you haven't already, make sure you download our Email Tracking plug-in. You can find installation instructions
here
.
Related Articles

Can the Client Email Plugin Track Individuals?

The short answer is yes! The Client Email Plugin not only detects when your email is opened but also identifies recipients who are visiting your website via links in your email. This functions as first-party data - you organically collect this data ...

How to Adjust the Notifications for the Email Plugin

The Client Email Plugin enables you to track both automated and personalized emails. Knowing which recipients are opening your emails – and which ones are leaving them sitting in their inbox – can help you refine your strategy for content creation ...

Email Marketing, Identified Visitors, and Email Averages

Email Marketing + Identified Visitors Email marketing is a powerful marketing tool that promotes your company. It promotes your company by helping keep you front of mind for customers. Visual Visitor is an excellent tool to have for your email ...

How to Change Your Time Zone

Do you want to update your time zone? Follow these easy steps to change your time zone for your Visual Visitor account. Once you are inside your Dashboard go to Account My Information Select the Time Zone drop-down menu Select your time zone Update ...

How Email Tracking Works

Email tracking is defined as the ability to monitor email delivery and send a notification back to the sender that the message was read or previewed. Visual Visitor takes that basic definition and expands it to better meet the needs of our client ...