How to Update or Remove Data in Our Public Company Directory
Visual Visitor's Company Directory was designed to help B2B sellers get in touch with the right people. Our data is frequently vetted to reflect personnel changes however, if you do come across defunct data, you can easily submit an update request.
To submit an update request, visit the Update Your Company Profile page.
You can also make changes by clicking on the appropriate company in the directory, scrolling down, and clicking Is this data correct? This will take you to the Update Request page.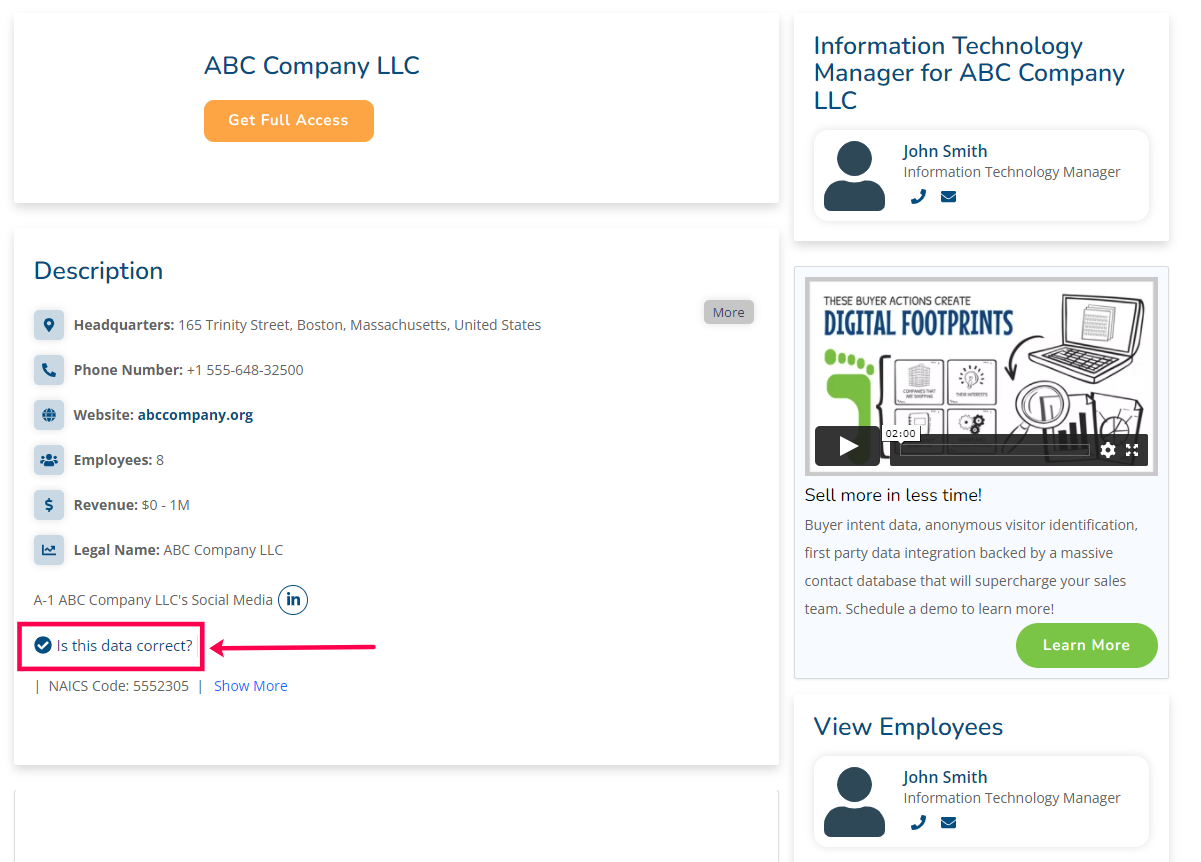 Fill in the necessary data including your company name, website, and address. You also need to provide your contact details.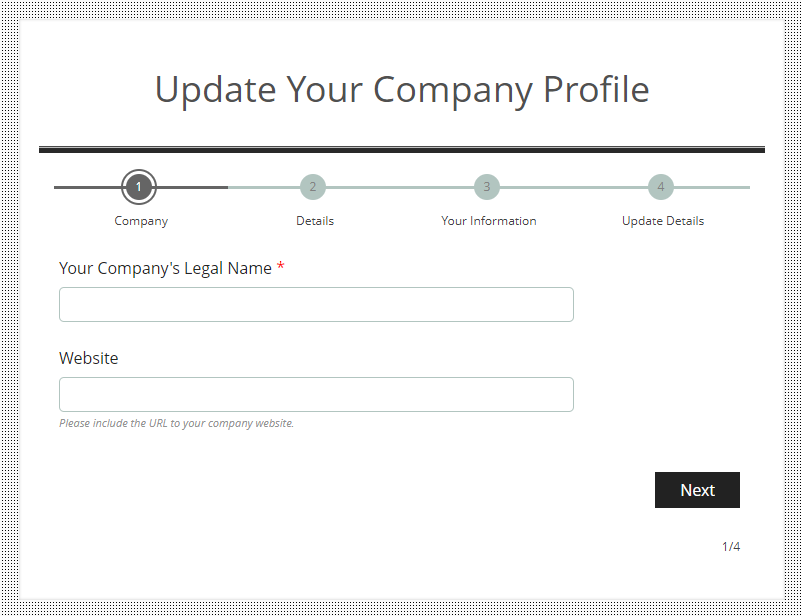 When you've finished filling out your details, scroll down and hit Submit.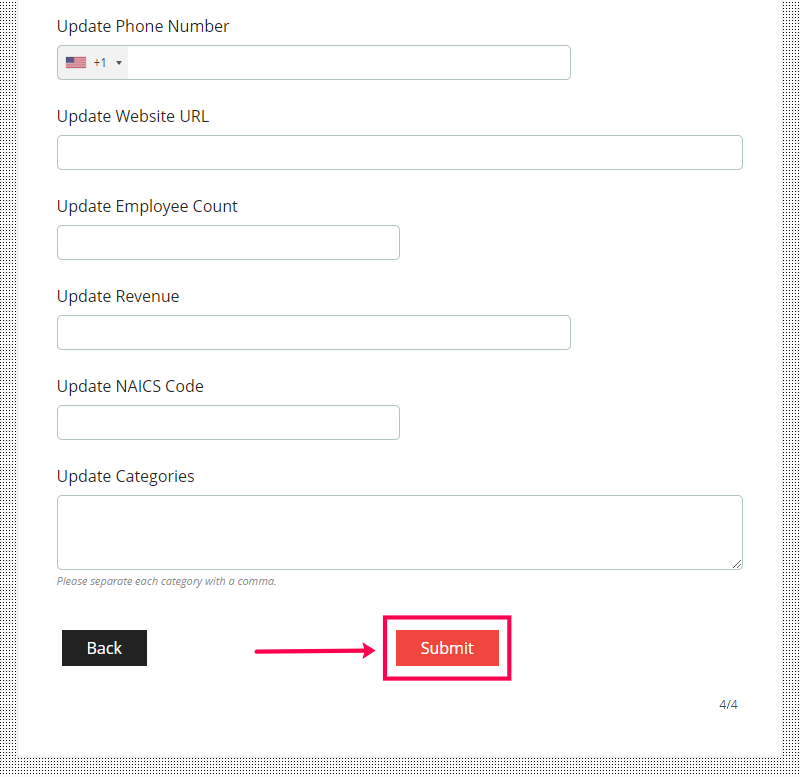 Bear in mind, updates can take up to 60 days to process. If the information isn't updated within this timeframe, you can contact us by phone or send an email to support@visualvisitor.com
*If you would like to remove data, you can indicate this on the Update Details page by filling in the fields with "remove." You can also put your removal request in the Update Description box.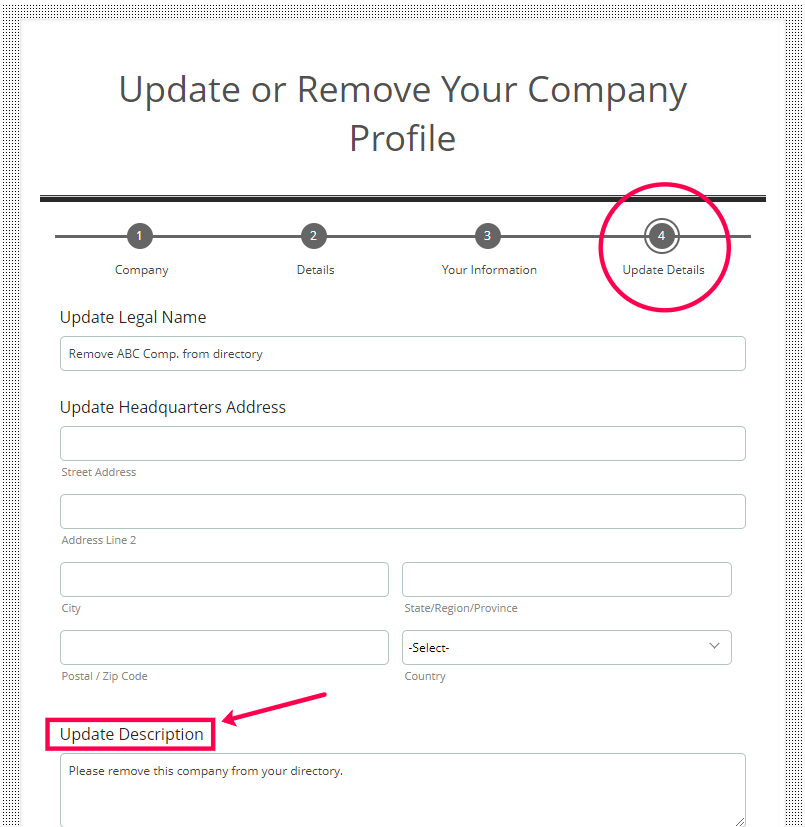 Interested in B2B Contact Data? Click
here
to read more about it.
Related Articles

Update My Personal Information

Do you need to update your personal information for your account? Inside your Visual Visitor dashboard, you can change your First Name, Last Name, Phone Number, and Time Zone. Users and Admins can not change their email addresses and must contact ...

How Do I Get My Company Included in the Company Directory?

Visual Visitor's prospect database has over 600 million contacts. Our Company Directory has only a small fraction of these businesses. Just because you don't see your business listed in our Company Directory, that doesn't mean it isn't in our ...

Sending a Contact to Zapier

What is Zapier? Zapier is a no-code automation tool that allows end users to integrate the web applications they use and automate workflows. This allows you to easily automate your work across 5,000+ applications without having to have coding skills ...

How to Use Our Data Enrichment Feature

Many B2B sellers use a CRM to store notes on their leads whether that's contact info, firmographic data, or engagement signals. If researching leads isn't your strong suit, you can always rely on Visual Visitor for up-to-date contact details and ...

Does the Contact Plugin work on LinkedIn?

Visual Visitor's Contact Plugin works on business websites and LinkedIn pages. When you find a promising lead on LinkedIn, you can click on the Plugin icon to uncover hidden details including their cell phone number, office address, skillset, and ...