Many B2B sellers use a CRM to store notes on their leads whether that's contact info, firmographic data, or engagement signals. If researching leads isn't your strong suit, you can always rely on Visual Visitor for up-to-date contact details and firmographic data like location, job title, etc. But wouldn't it be great if you could transfer this data
back into your CRM?
Visual Visitor's Bulk Enrichment feature was designed to do exactly that. By importing a list of contacts from your CRM directly into Visual Visitor, you can receive an updated list complete with contact info. You can then export this list back into your CRM. This process, known as Data Enrichment, allows you to transfer insights from Visual Visitor into your CRM. Tracking and evaluating your leads will be easier as a result.
To help you get started with Data Enrichment, we've compiled a list of steps below.
1. Export your list of leads from your CRM as a CSV file. Your CSV file must include at least one email address.
2. Go to Who to Contact > Data Enrichment

4. Give the job a title.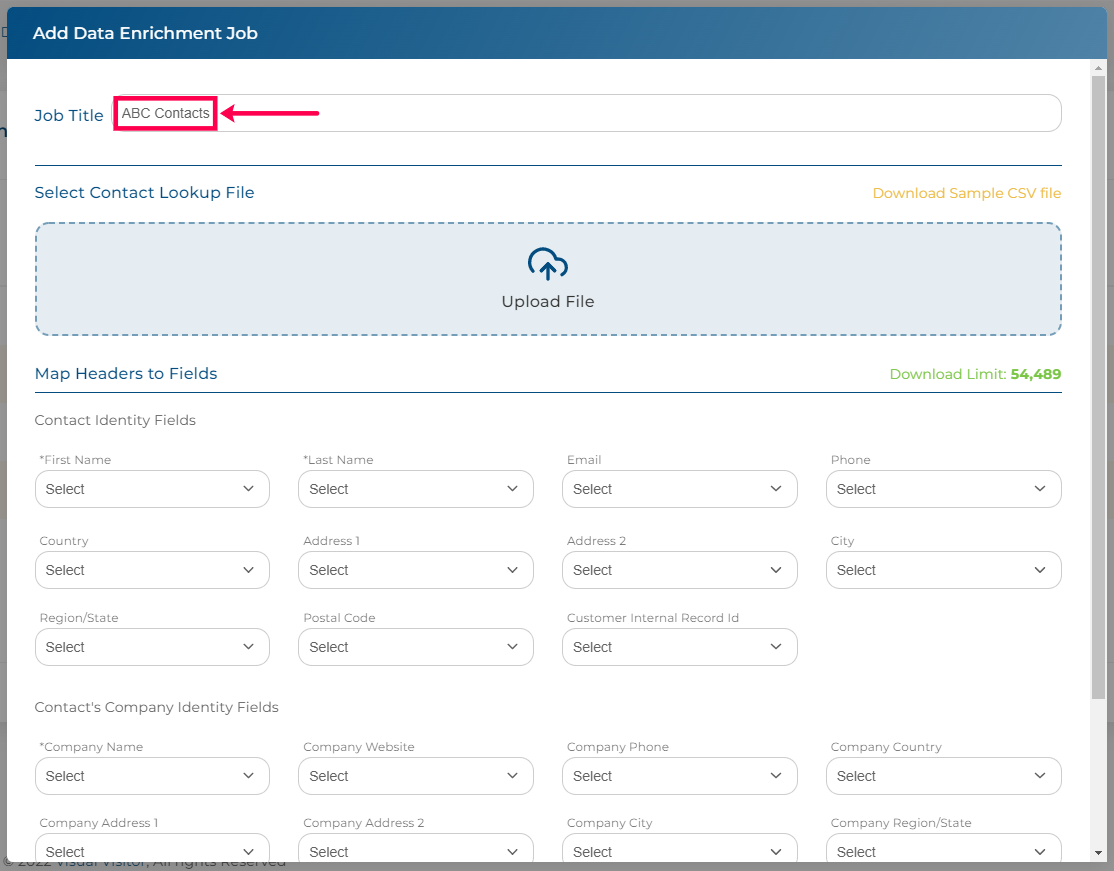 5. You can click on the Download Sample CSV file to get an indication of what your file should look like. When you have your file ready, you can upload it by
clicking on the arrow.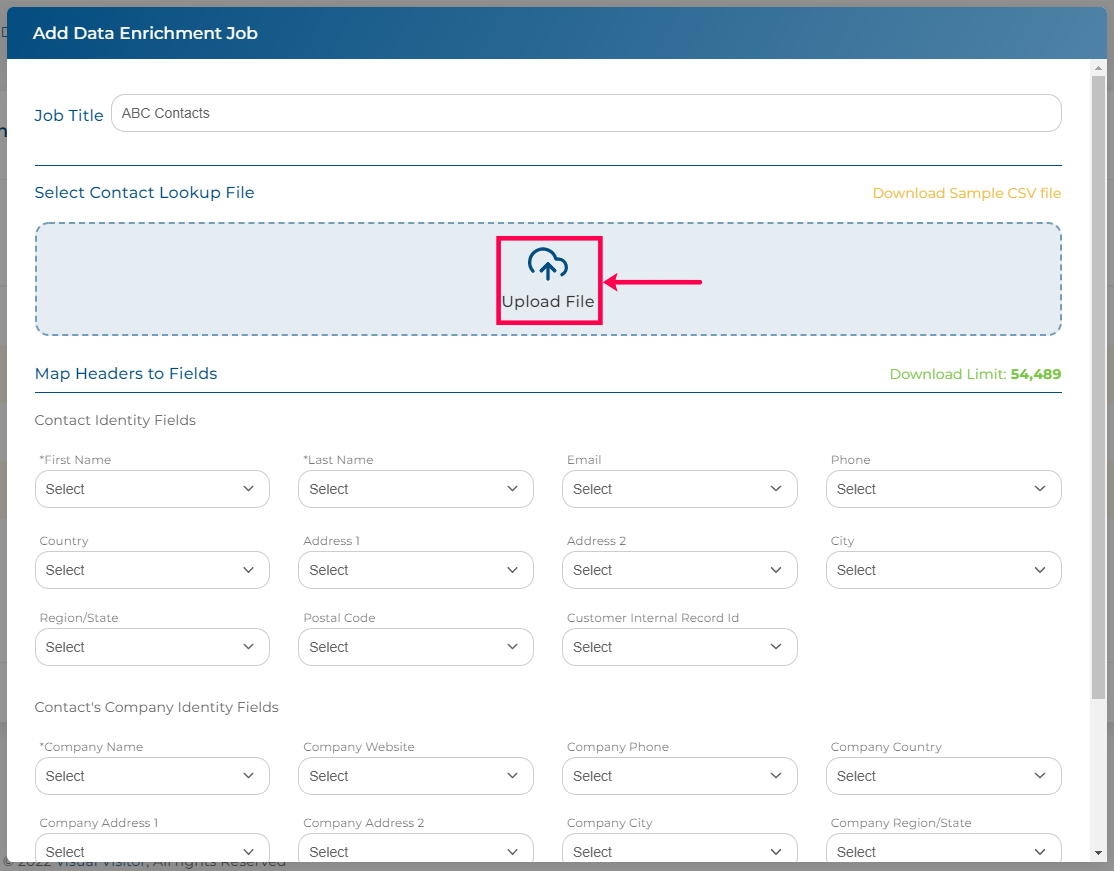 6.
Our software will tell you the number of contact credits you need to complete the enrichment process. This number corresponds to the number of contacts in your file however you will only be charged contact credits if we are able to locate validated contact info.
Click Yes.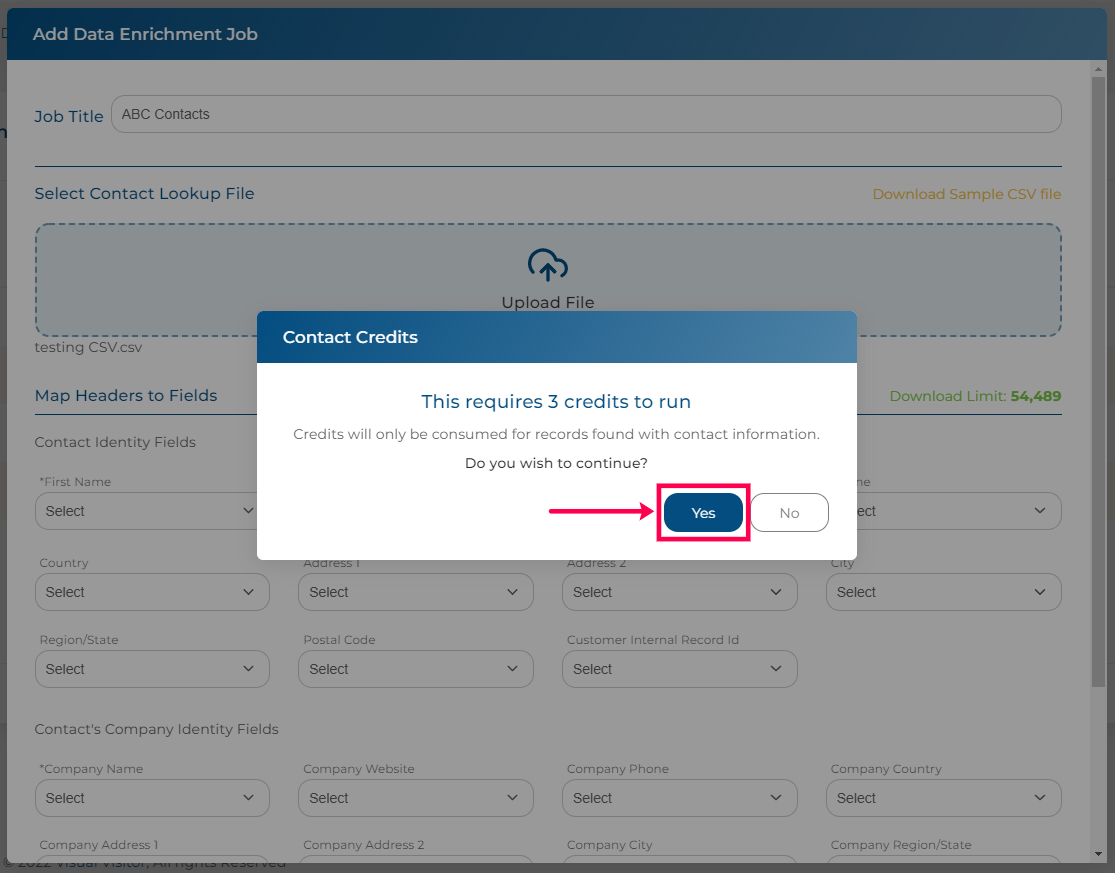 7. Map the support headers by selecting items from the drop-down menus. You need to map at least four headers such as first name, last name, company name, and email.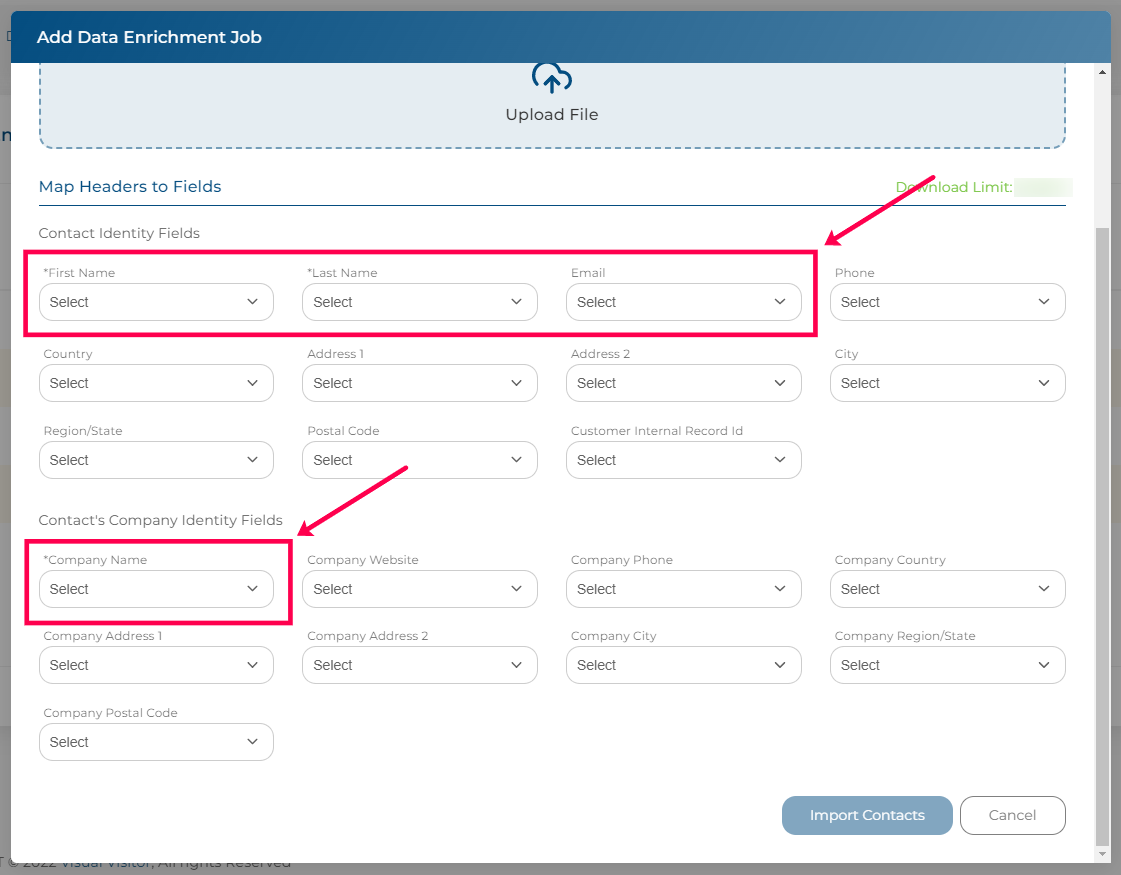 8. Click Import Contacts.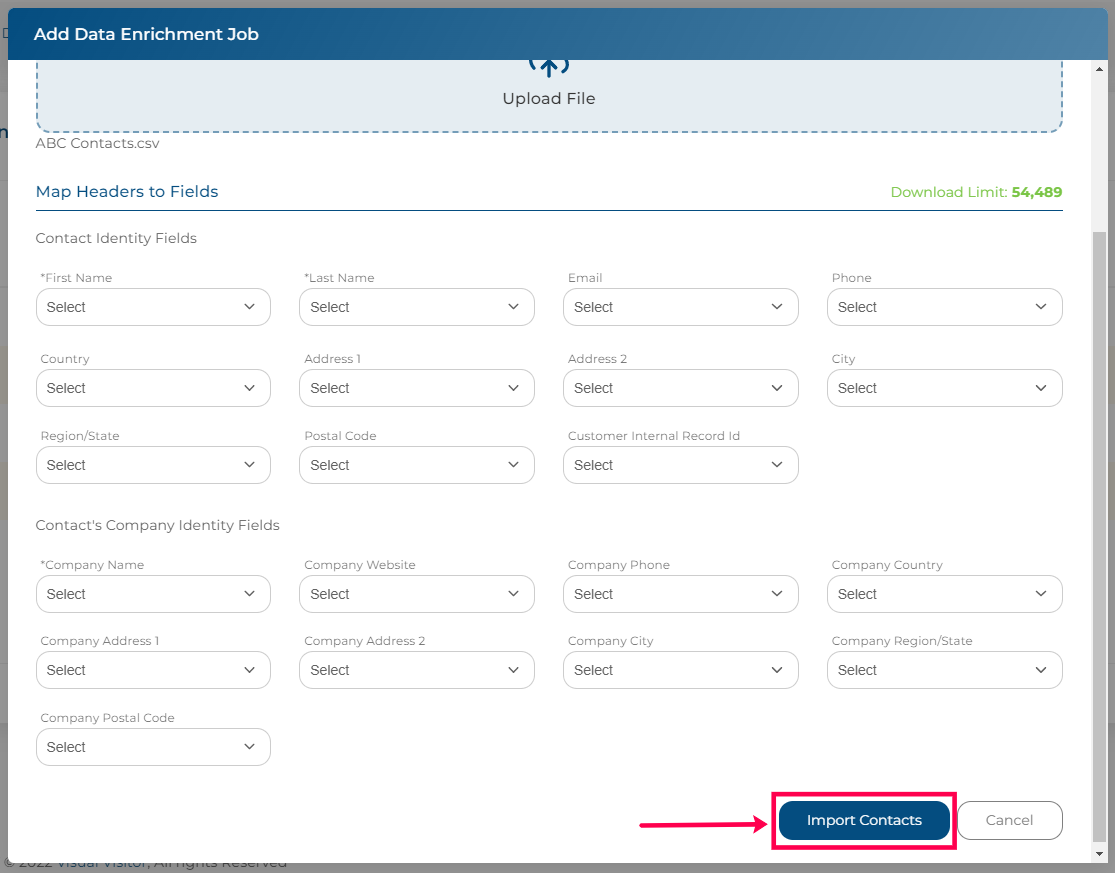 9. Click Okay.


When the Data Enrichment is complete, you will receive an email with a link to view or download the results.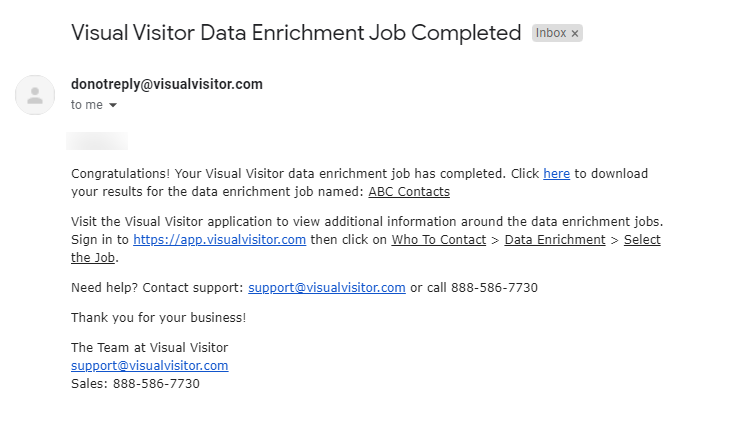 That's it! Within 24 hours, you should see results. All enriched records will be available in Saved Contacts for the life of your account and can be downloaded again at any time.
Interested in our contact data? Click
here
to read more about it.