-Click on Who to Contact and then Search Contacts.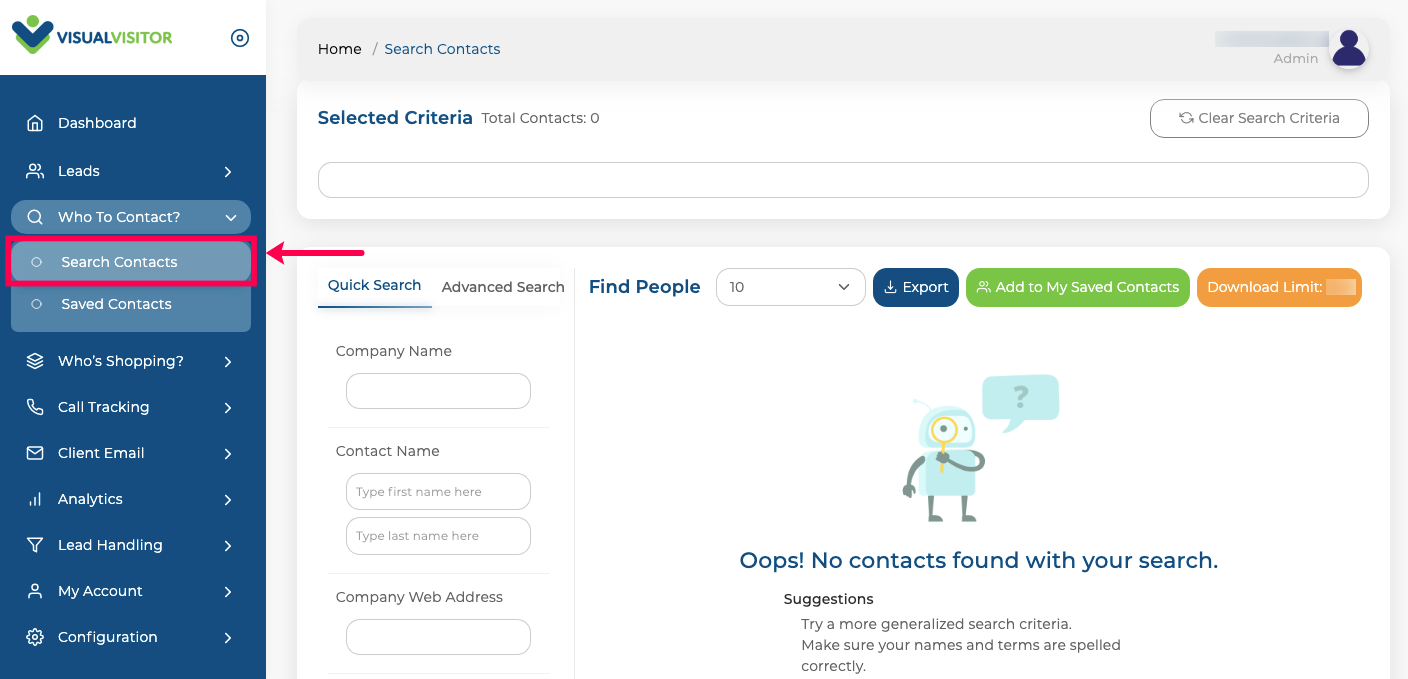 -At the top, select Advanced Search.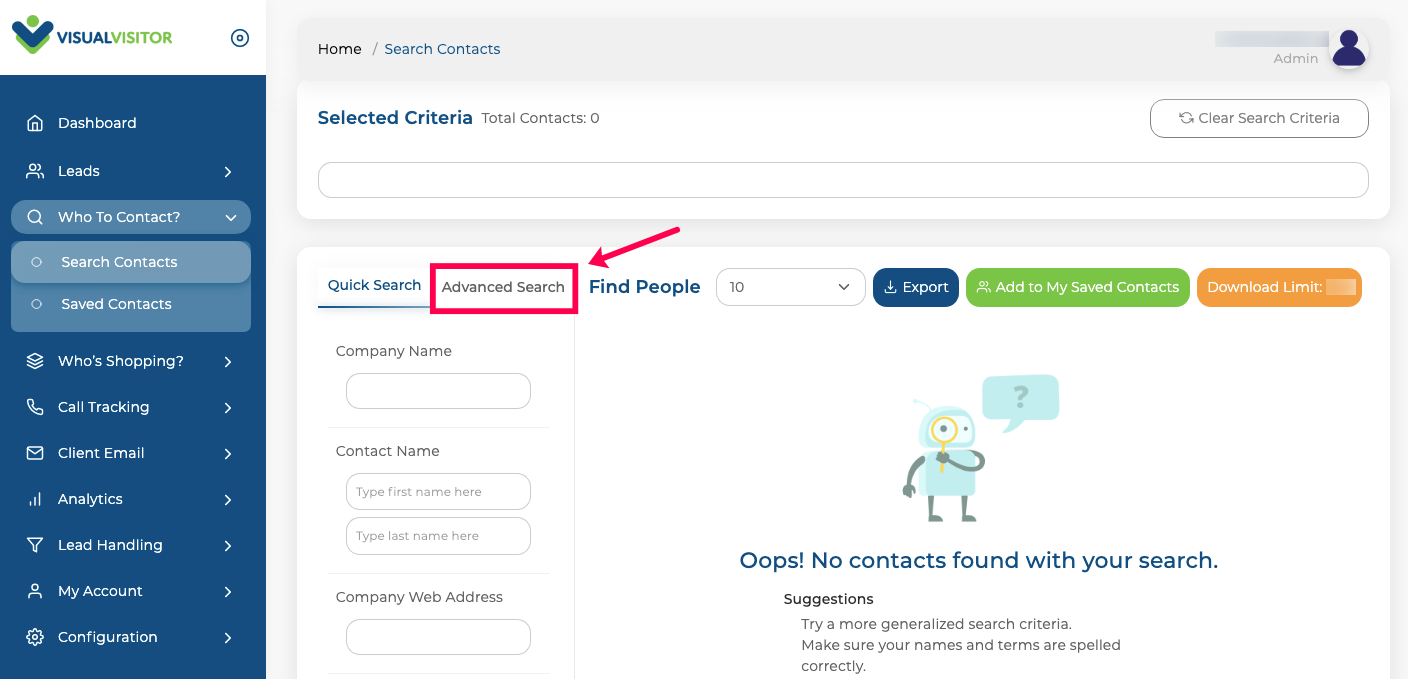 -You can add filters to get targeted results. For example, if you're interested in sales managers, click on Job Criteria. Check Job Level and then select Manager from the drop-down menu. Check Job Function and then select Sales from the drop-down menu.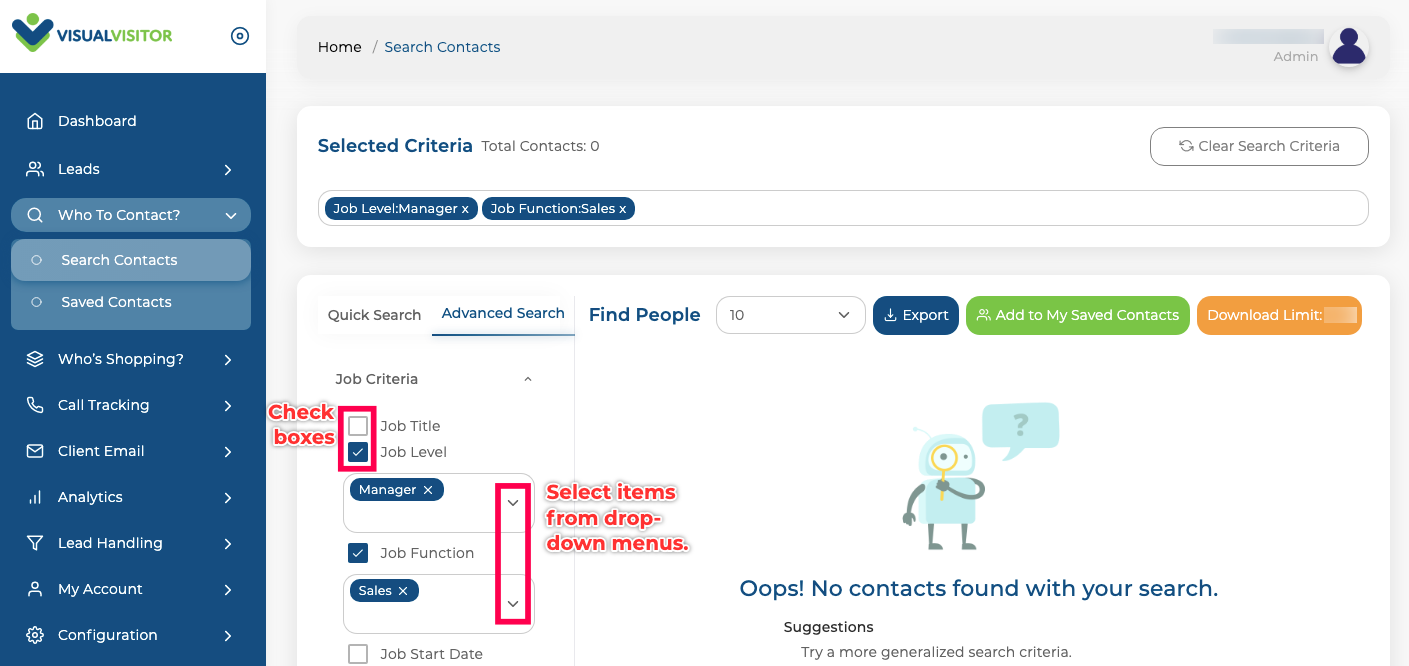 -If you want to narrow your search based on Company Criteria, click on the corresponding arrow.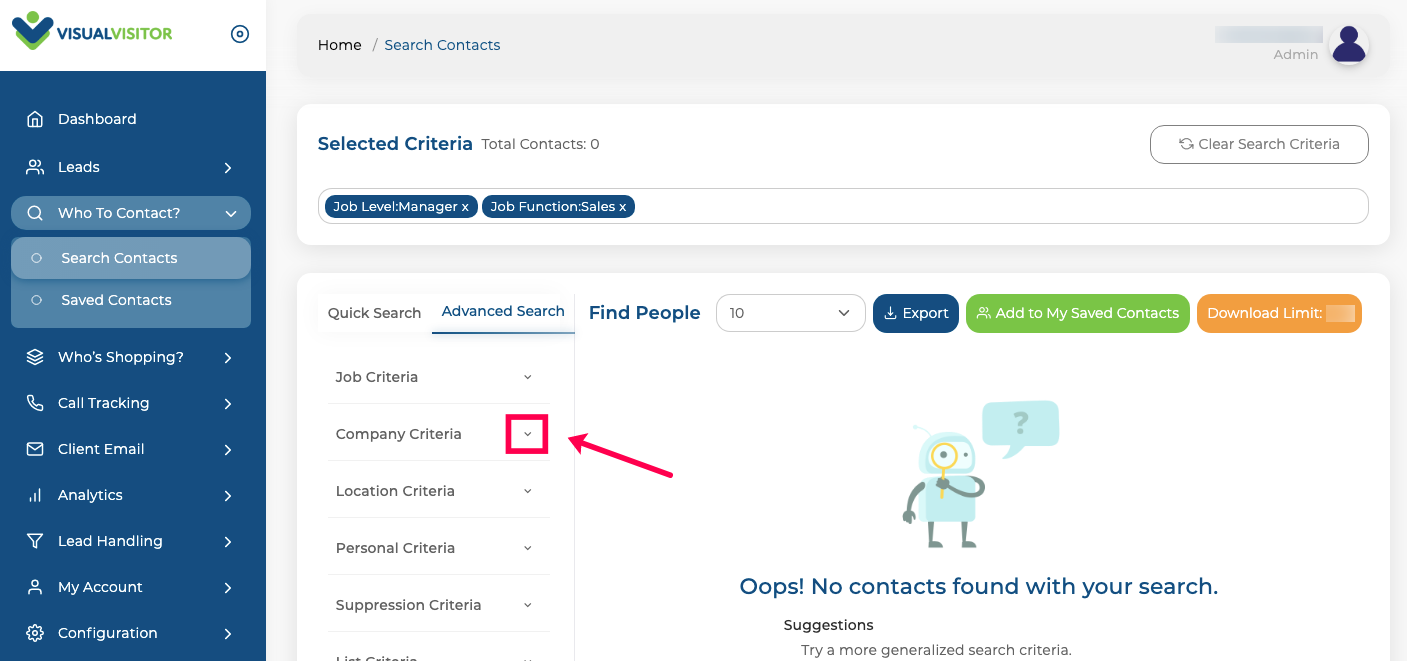 -Apply filters by checking boxes and selecting items from drop-down menus. For example, if you're looking for accounting firms with over 50 employees, check the Company Industry and Company Employee Size boxes and select Accounting and 51-200 employees.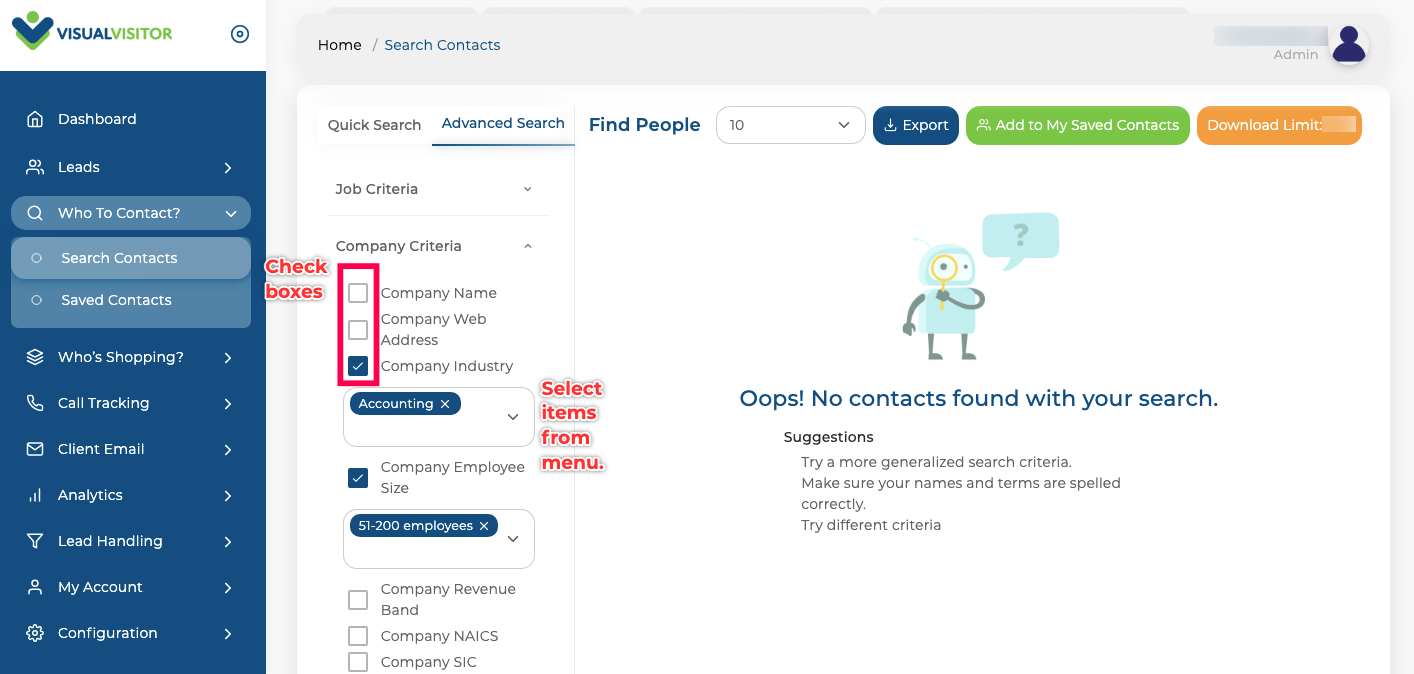 -When you're down applying filters, scroll down and hit Search.