With Visual Visitor +Person you can expand who is on your website at a broader level. For Visual Visitor WebID +Person what we consider a successful identification is the identification of a First Name, Last Name, and Email Address.
Likewise, w
hen you click on a visitor you can have upwards of 30+ points of data on a single visitor. Visual Visitor also tracks pages viewed, time spent, and campaign information.
Lets go over what a successfully identified lead looks like first.
This is considered a successful lead with First & Last name, and Email address. We also have identified the city and gender.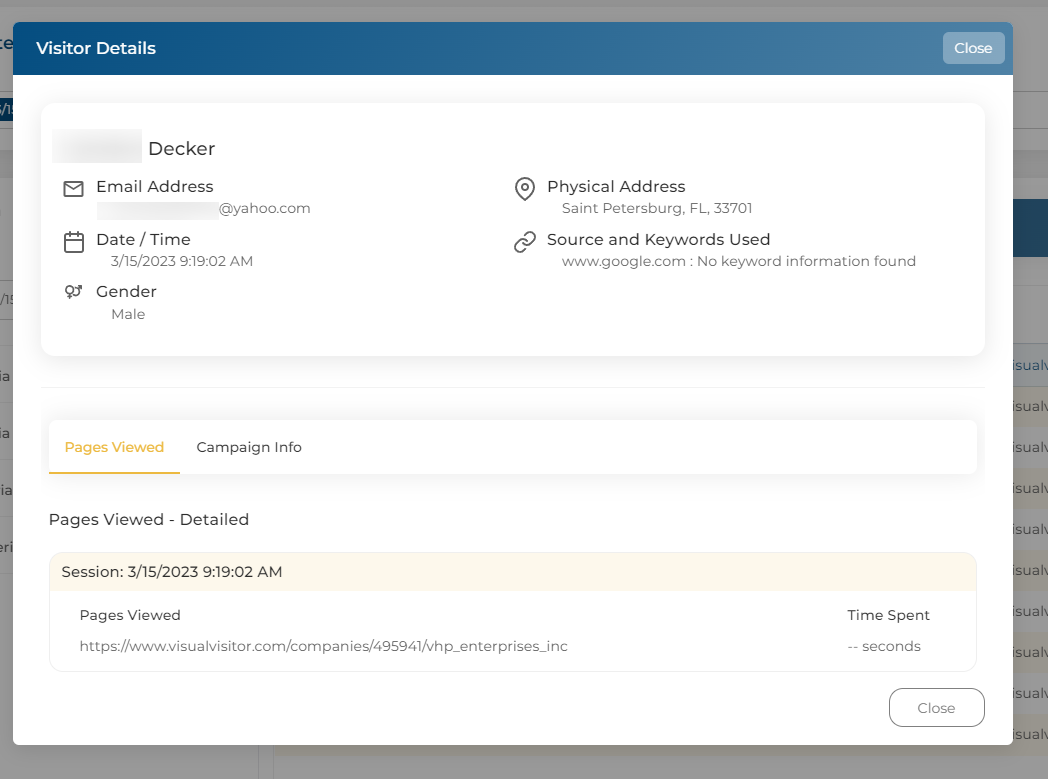 This is also a successful lead. For this example we have more details on this visitor than the previous such as estimated age, and annual income.
The estimated income of a visitor is census based, so the exact number will not be provided. We also see pages viewed and time spent. The ' --' doesn't always mean "bounced visitor." This is the only page they visited but they could have spent 5 seconds or 318 seconds. Because they only went to the singular page, we wont know the time spent.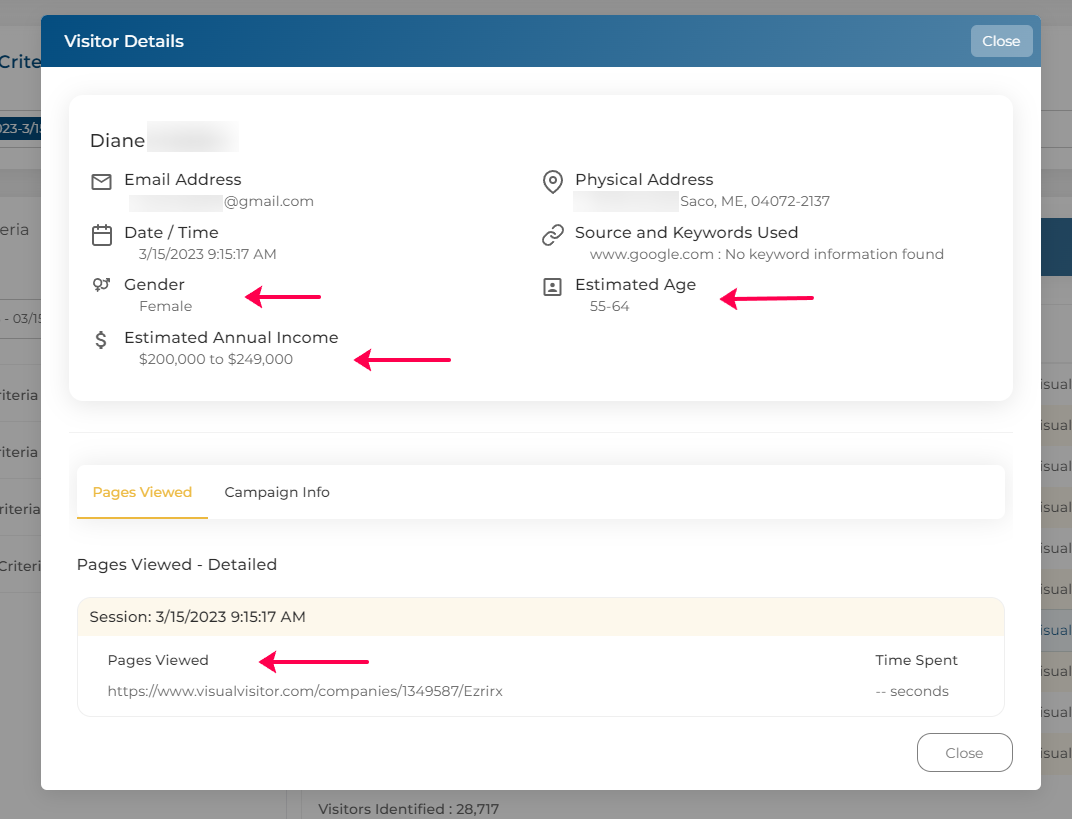 Here is another successful lead. This one provides us with home ownership and marital status as well. We also see an estimated net worth instead of annual income.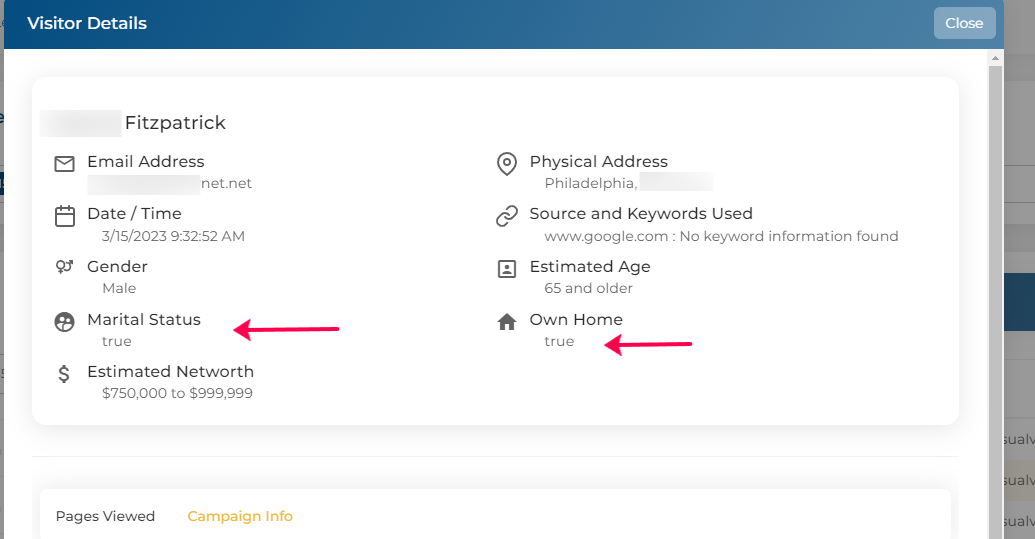 This lead came in with both LinkedIn and Facebook pages. along with professional insights. This is an excellent lead for those one-on-one cold emails. We can learn more about this person prior to reaching out.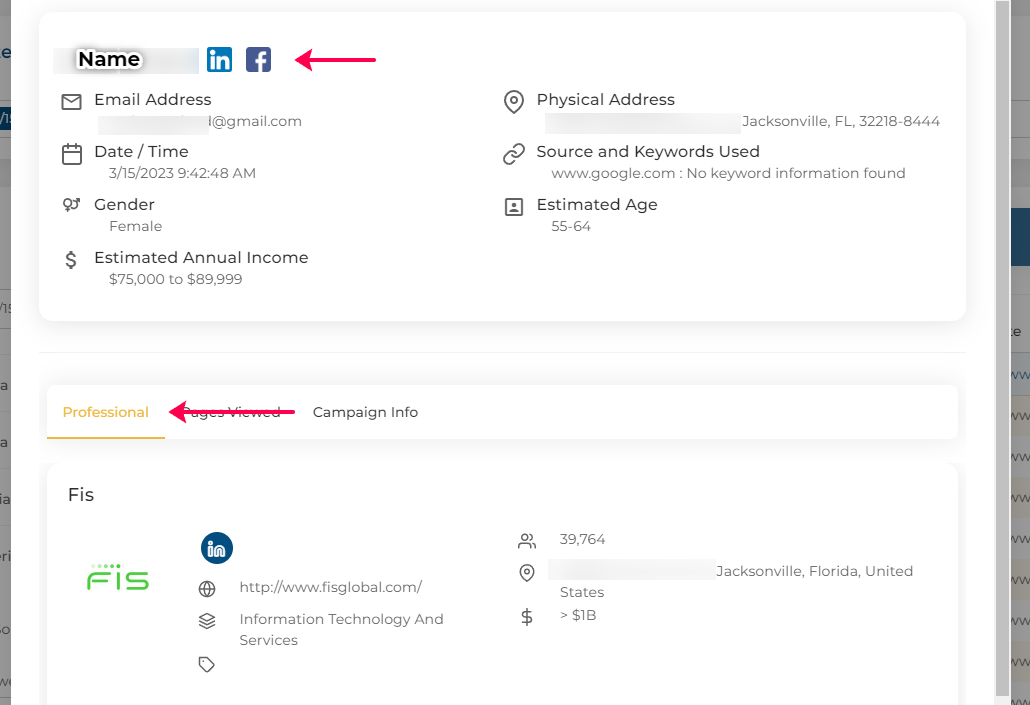 Each lead will provide the pages viewed, time spent and campaign information.
Here we see this person viewed two pages and spent 130 seconds on one of our pages.
Average page views per session is between 1.8-4.4 with an average of 52 seconds of time spent on a page.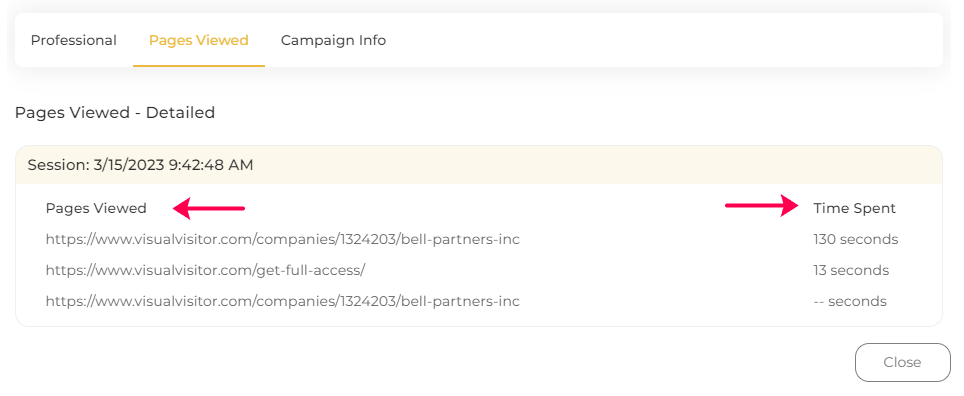 Campaign info is where you will find your referral source. This could be an organic Google search, a direct URL to your website or a Pay Per Click ad.

This example is an organic search through Google.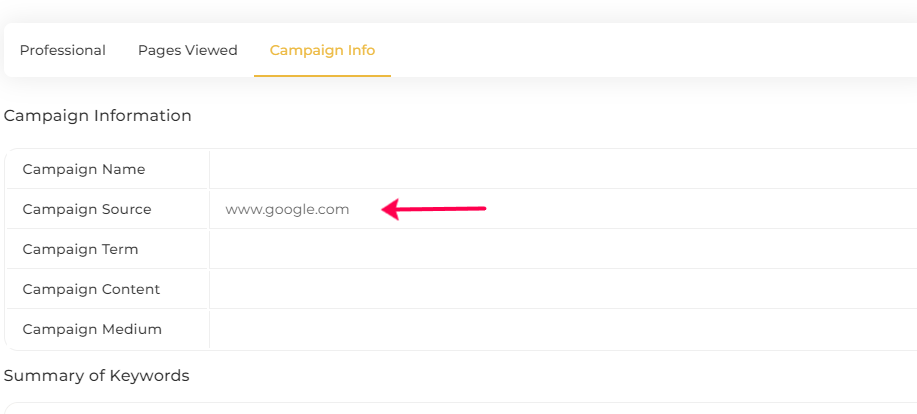 Want to export this data?
Click
here
to read how.