Your Visual Visitor Dashboard gives you a snapshot of your recent traffic.
In addition to listing your latest visitors, it also breaks down information like the referral sources that directed visitors to your website and the number of identified visitors remaining in your monthly budget.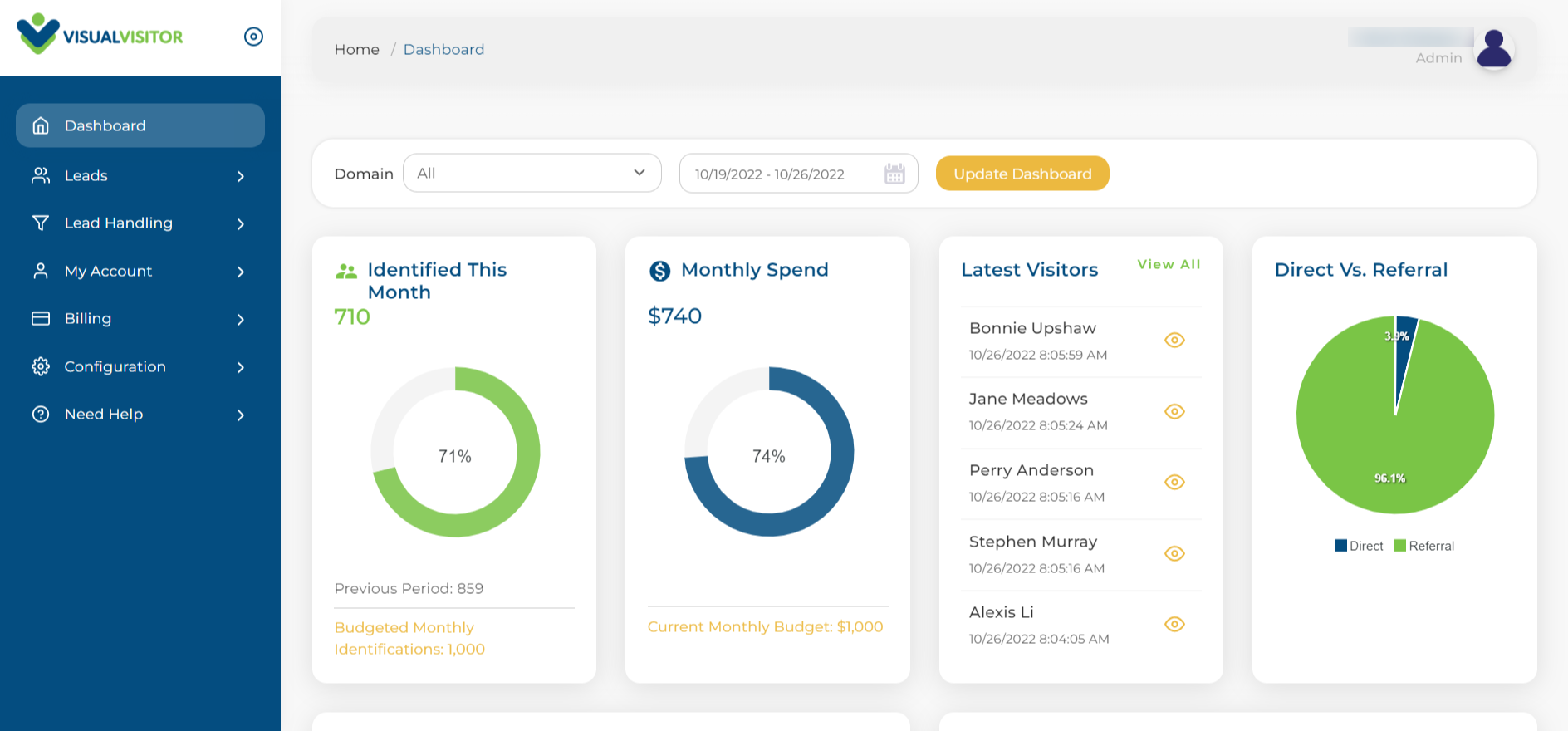 If you scroll down, you can find more specific details about your visitors (e.g., their location, age, gender, etc.).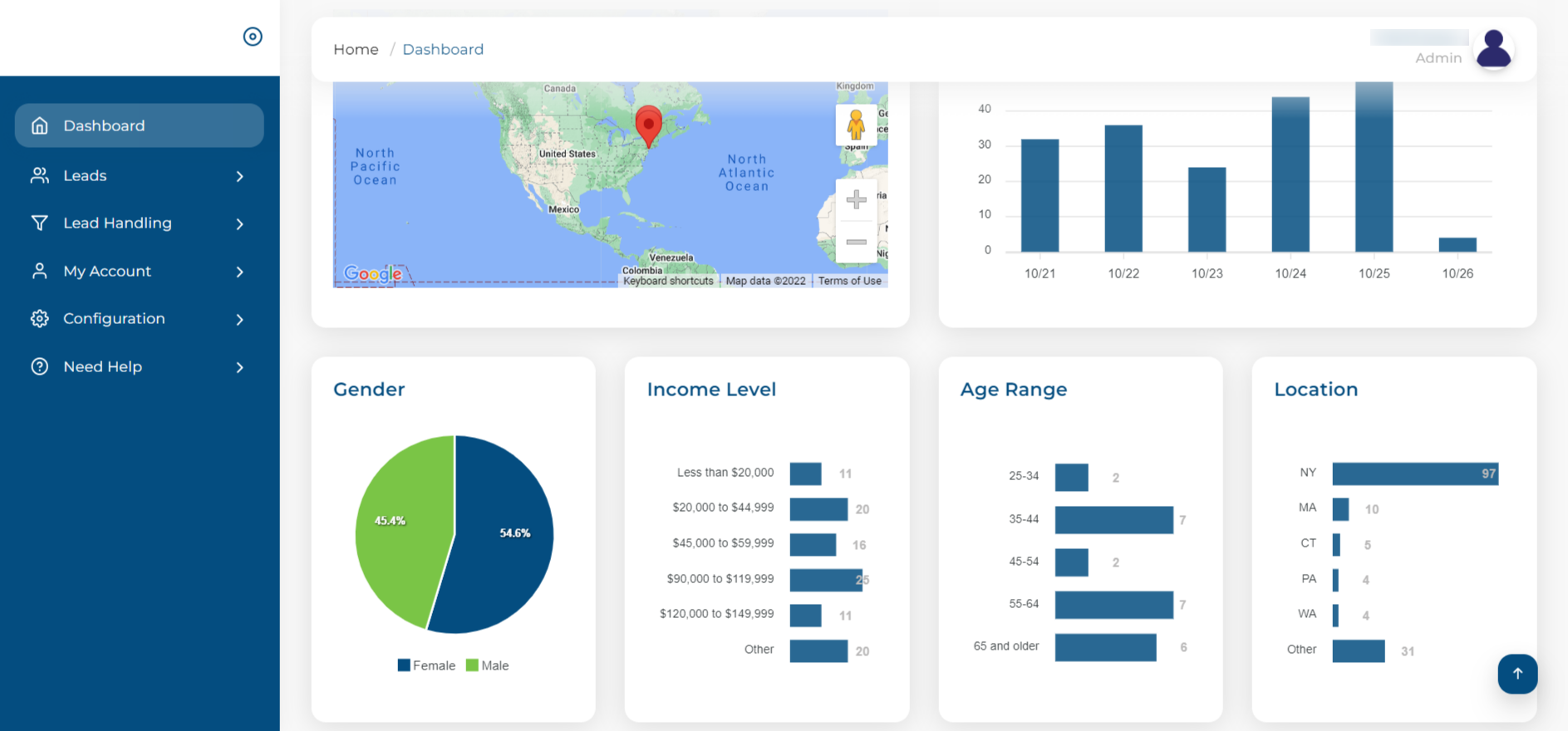 If you're interested in a particular visitor, you can click on the eye icon next to his or her name.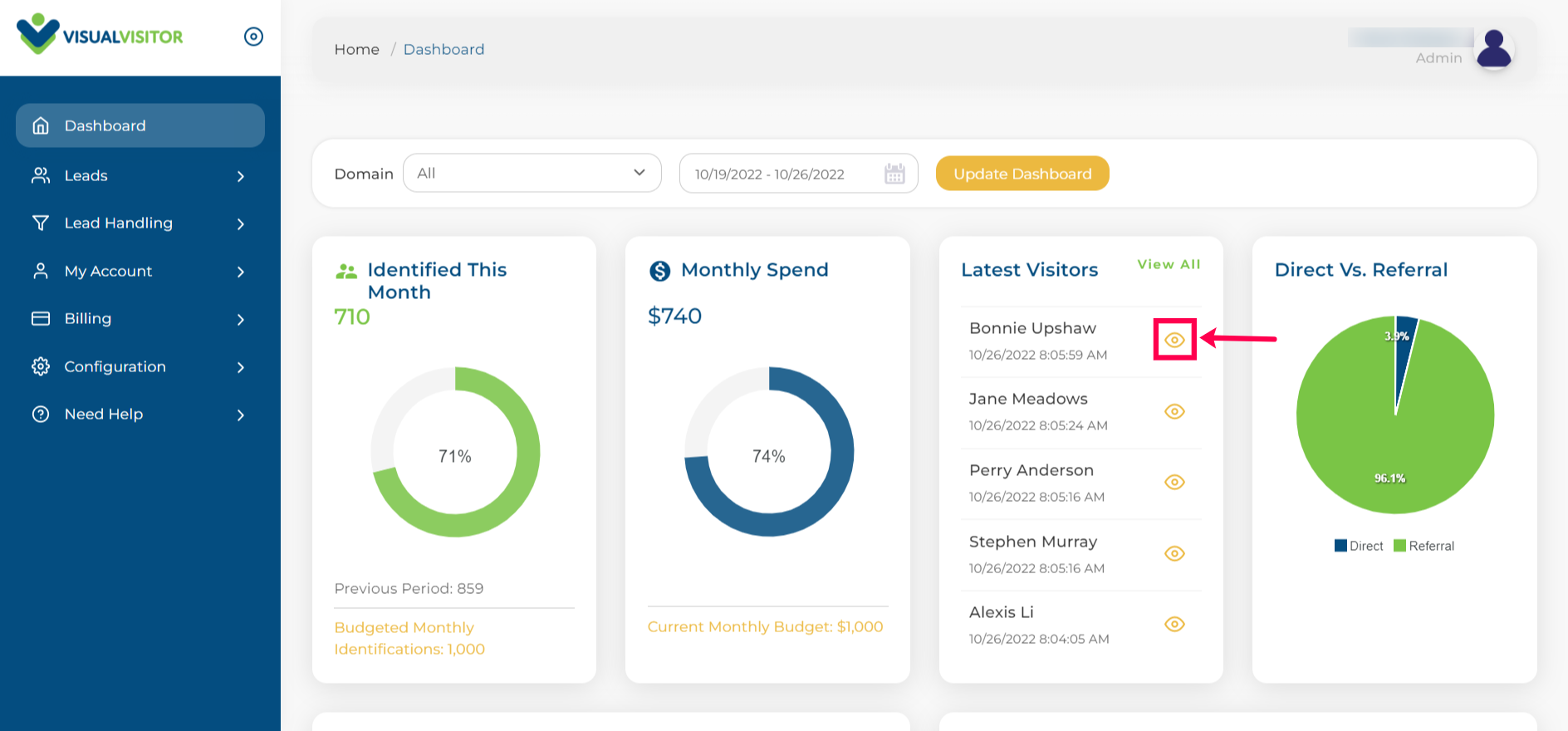 This will provide details including his or her email, gender, annual income, age, and address. It will also break down what pages he or she viewed on your website.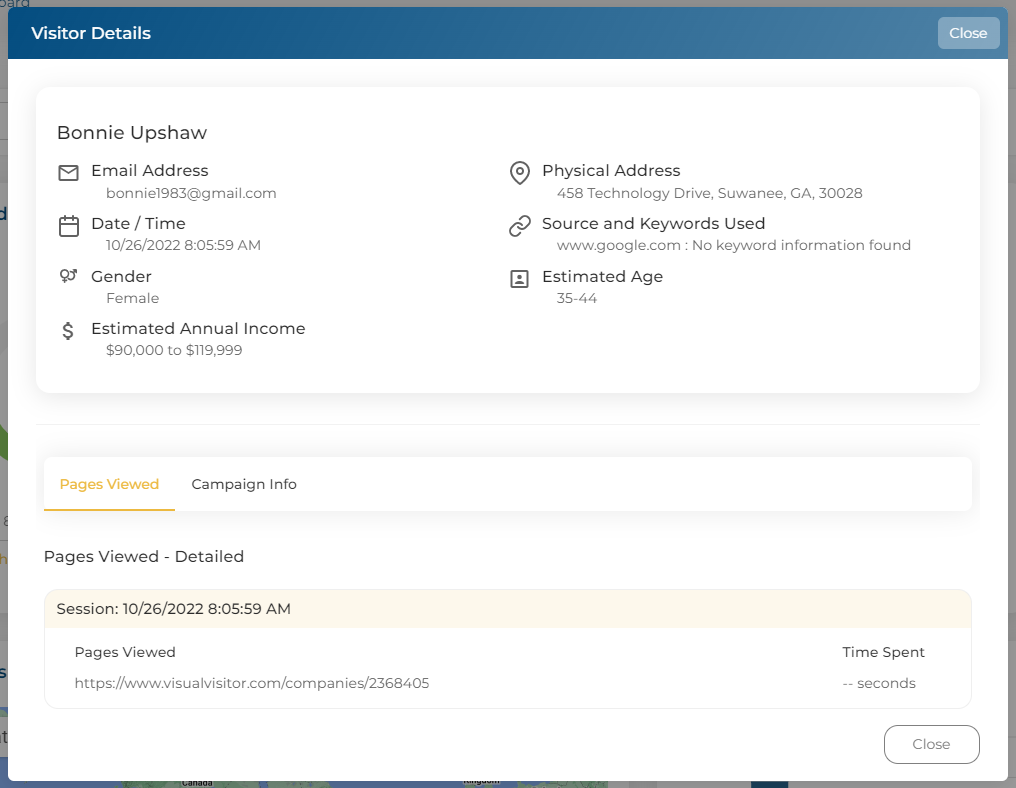 Your dashboard is designed to give you an overview of your website visitor demographics and highlight your remaining budget.
If you're hoping to find a complete list of your website visitors, click on Leads.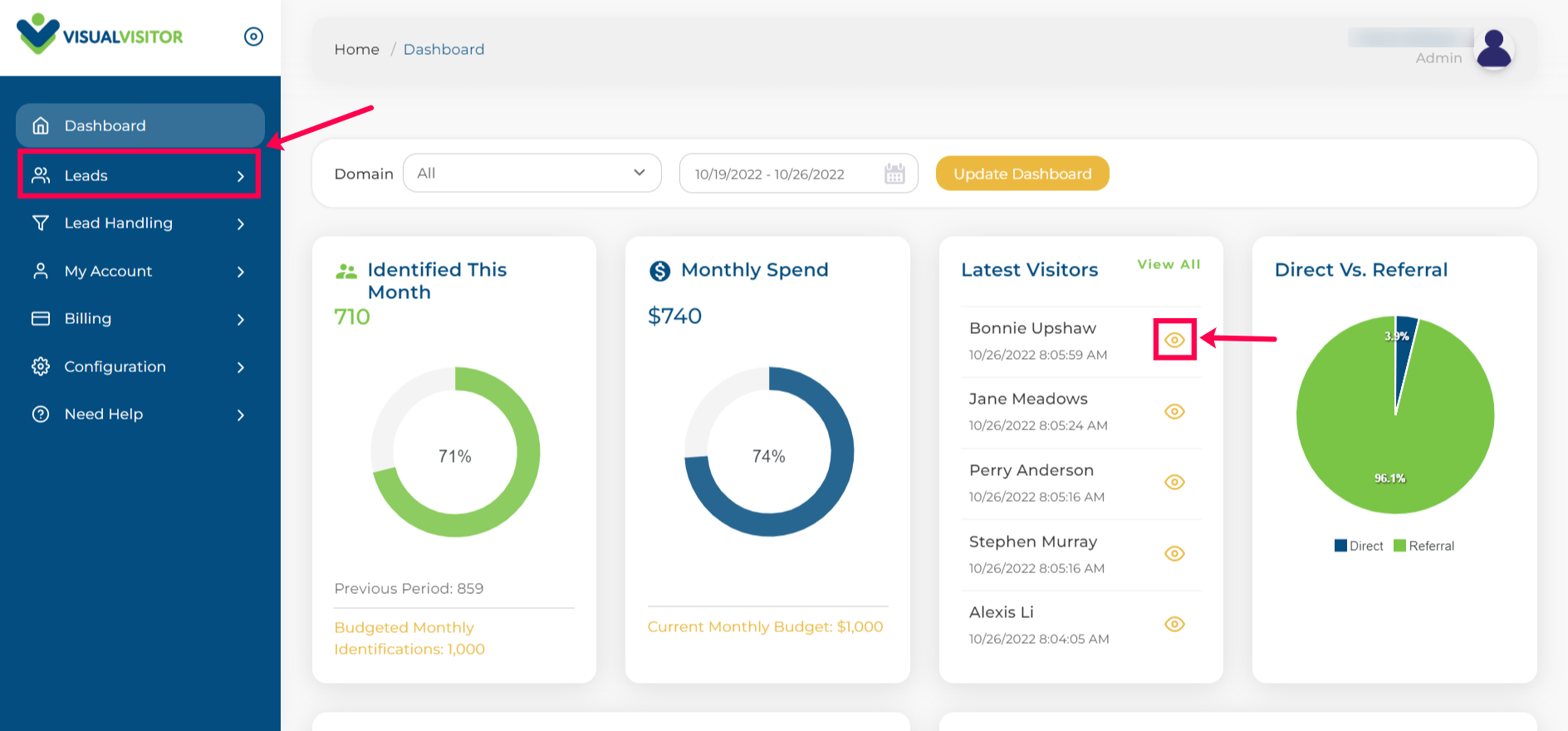 So you've identified a promising website visitor...now what? Click here to read our recommended strategy for contacting website visitors.