Visual Visitor's Plus Employee goes one step further than other web ID software to uncover the
actual person
on your website. That's right, in addition to unmasking the visitor's business, we are now identifying visitors by name. But where can you find these unmasked visitors?
If you're familiar with the Visual Visitor platform, you know that the Leads > Search Leads page gives you a snapshot of your most recent visitors.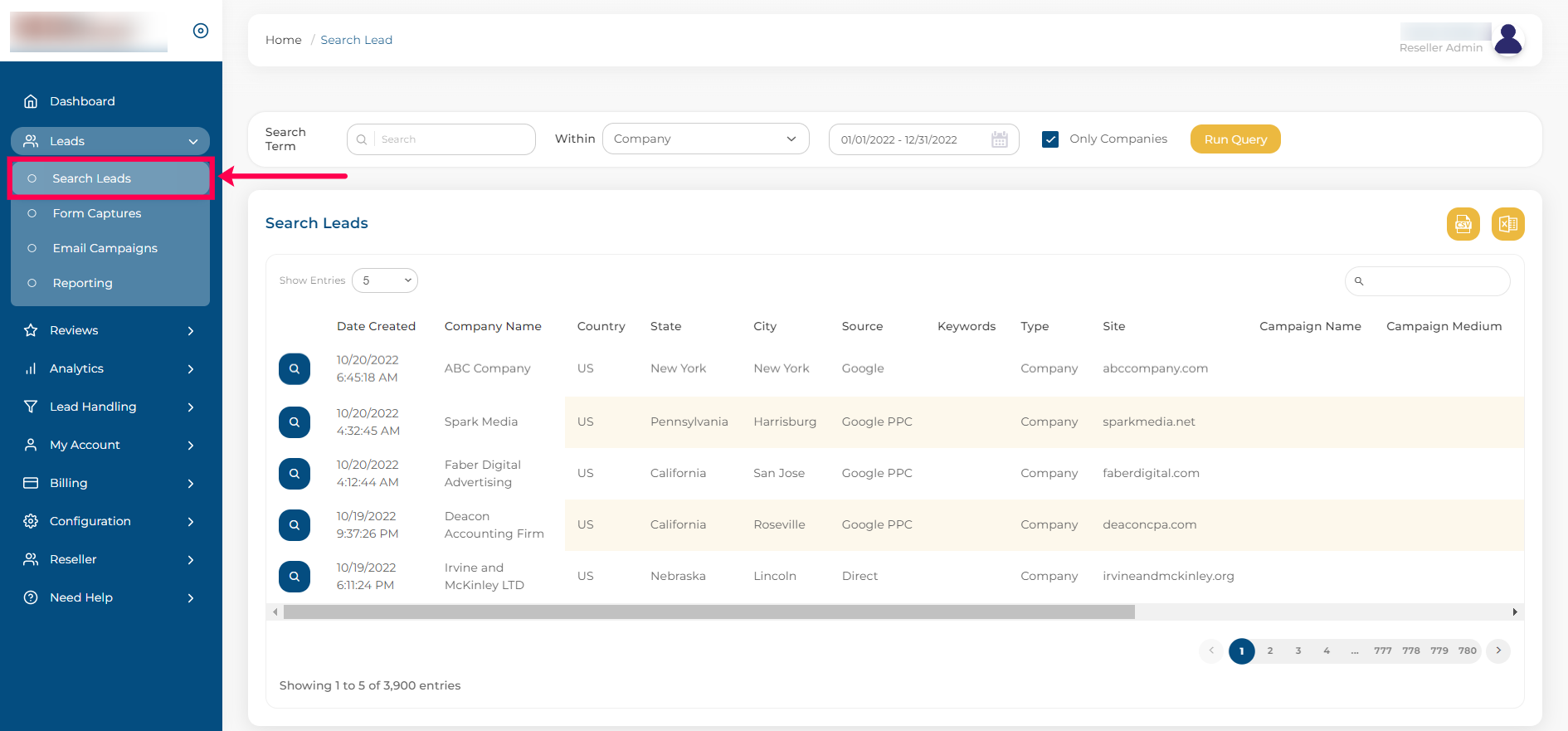 When you click on the blue icon next to a visitor, a window will pop up with the visitor's name, location, phone number, and email address. It will also tell you how the visitor ended up on your site (e.g., google keywords) and what page they viewed first.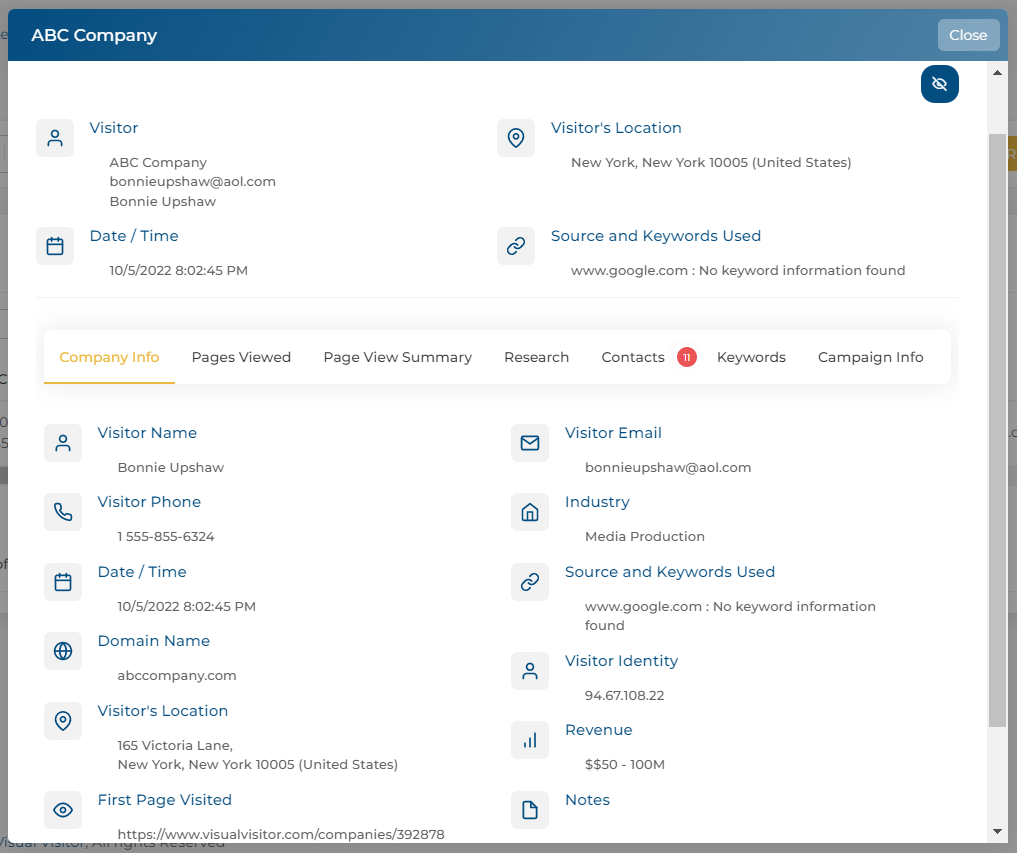 You can click on the various sections (Pages View, Page View Summary, etc.) to learn more. For example, if you're interested in the company but not the visitor, you can click on the Contacts tab to find a list of the visitor's co-workers.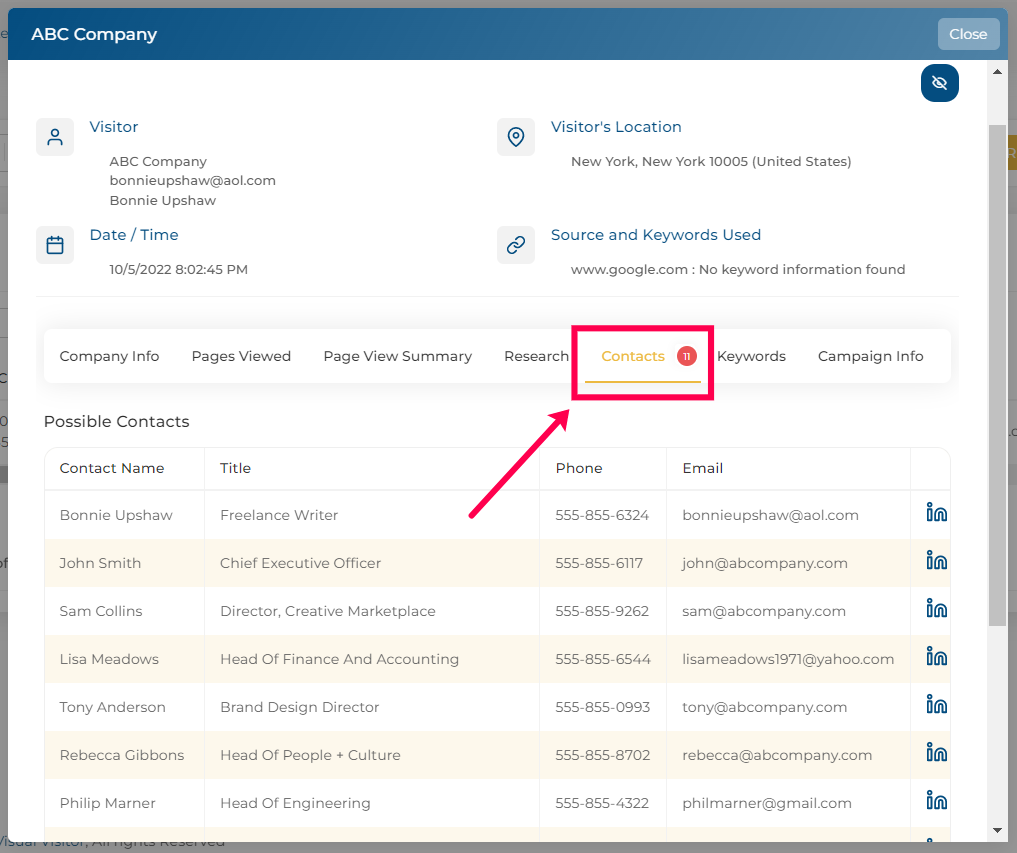 You can also find identified employees by clicking on the Email Campaigns tab on the left and scrolling down.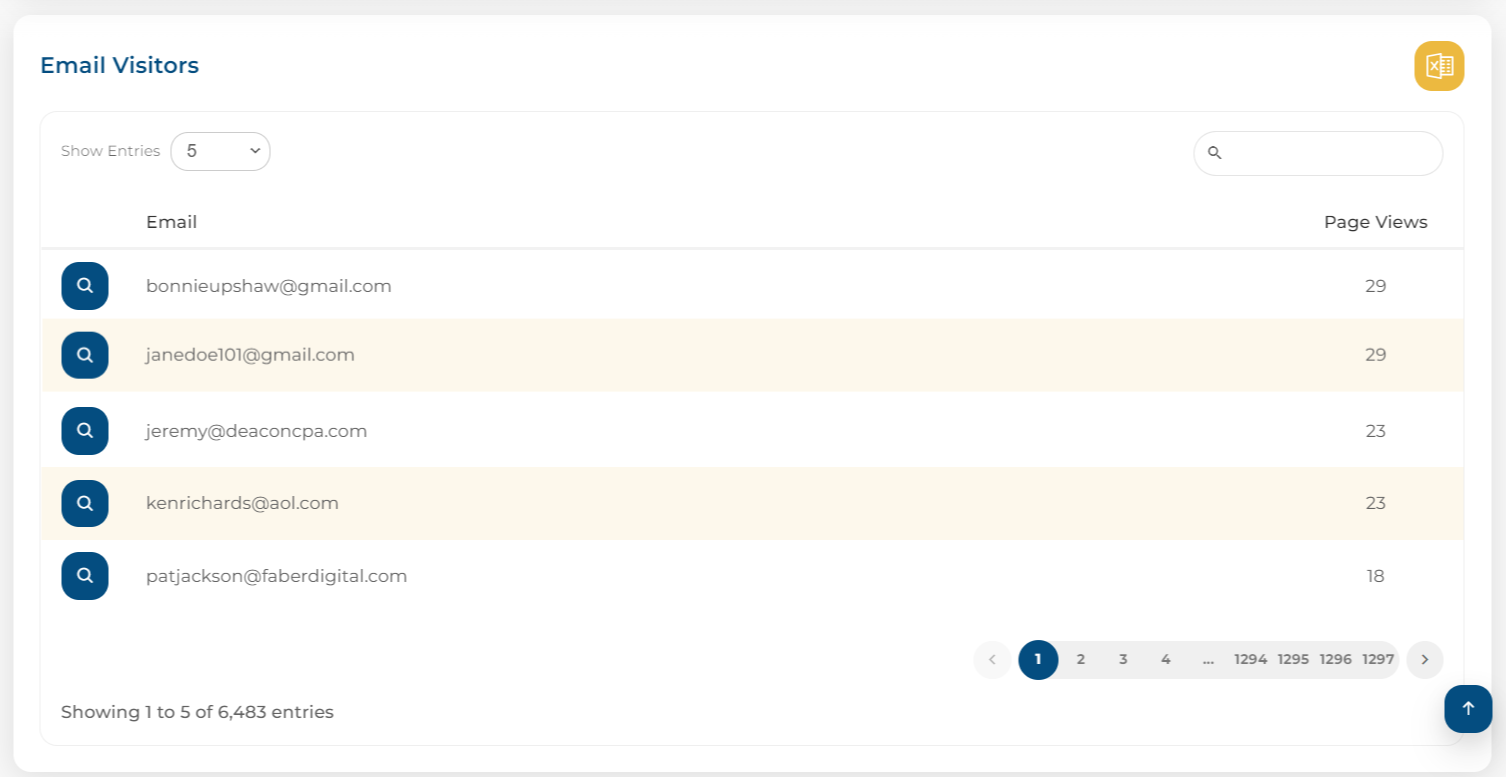 Whether you're using the Search Leads or Email Campaigns pages to find visitors, you can access plenty of data points you can use to identify and qualify leads.

Looking for a faster way to prospect? Click
here
to read more about our Chrome Plugin.