Cold Email Or Spam? What's the difference?
‌

Cold email is not illegal (but must follow CAN-SPAM guidelines)

The Federal Trade Commission has

clarified

CAN-SPAM "doesn't require initiators of commercial email to get recipients' consent before sending....

There is no opt-in requirement

."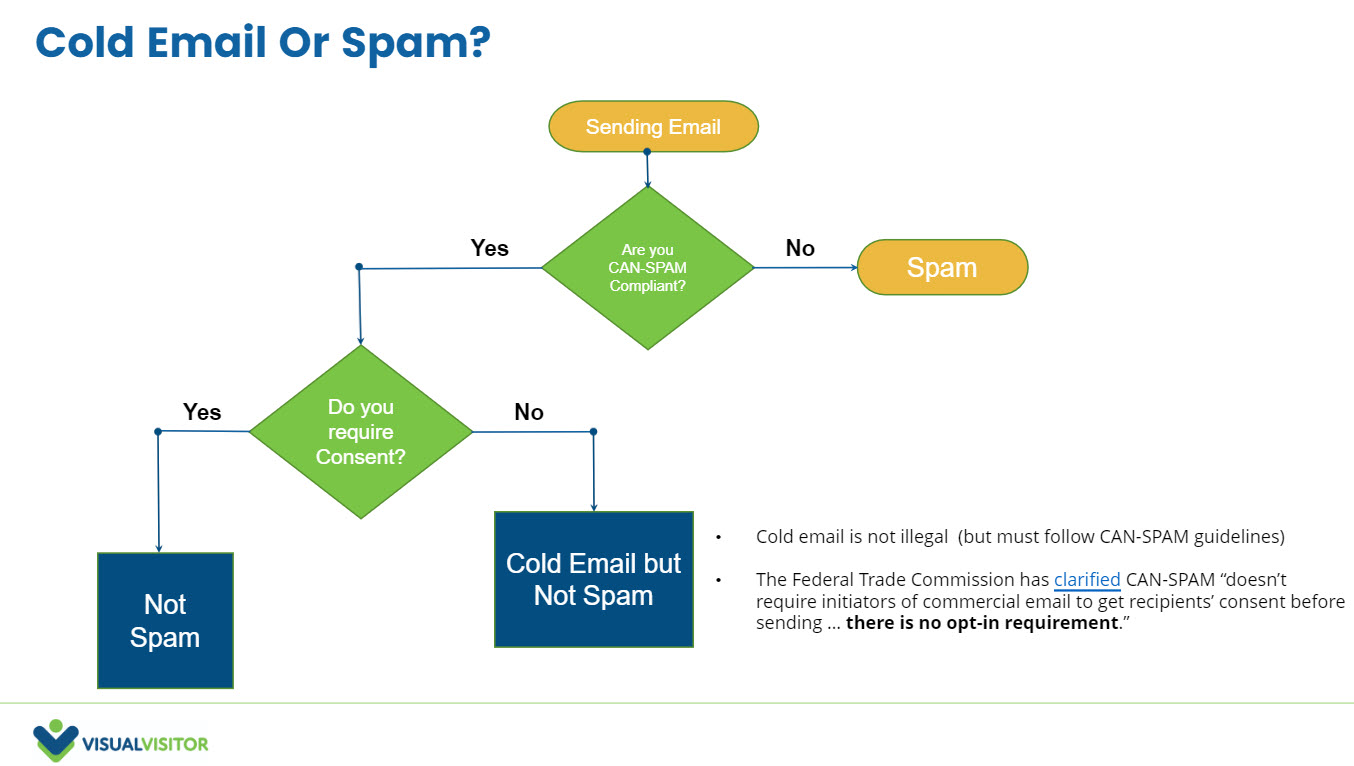 Click image above to enlarge.
Learn more about CAN-SPAM by clicking
here
.
Related Articles

CAN-SPAM

What is CAN-SPAM? The CAN-SPAM Act is a Consent Guide for Businesses regarding email marketing legalities. When sending out emails whether it be bulk mail, commercial messages, or cold emails there are laws that must be followed. A few things your ...

Email Marketing Open Rates

Open rates are one of the best ways to tell whether your email strategy is working. This number shows what percentage of your audience opens the emails you send them. If you have a higher open rate, it usually means your subject lines resonate with ...

I am running WebID +Person on an application where the users log in. Why would the login email not match the Identified user email?

Expectation: WebID +Person Identifies the user logging in by the email address they use to log in. The explanation why this is generally not the case. People (1 Person) Profile (3 - 6 Profiles) Device (3 to 9 possible devices) Profile * Device ...

Accessing Leads with Plus Employee

Visual Visitor's Plus Employee goes one step further than other web ID software to uncover the actual person on your website. That's right, in addition to unmasking the visitor's business, we are now identifying visitors by name. But where can you ...

What is an appropriately-sized email list?

The size of your email list matters and it will determine how many emails you send per person in a certain span of time. Like with email open rates, the size of your email list should ultimately depend on your industry, as well as the size of your ...