Am I Locked Into a Budget After I Sign Up?

No! You can adjust your budget at any time based on your company's needs.

We have a couple of different ways you can adjust your +Person budget.

First, you can adjust your number of additional leads. Just log into your Visual Visitor Dashboard and go to 'Billing -> Billing Info' and select 'View Details.'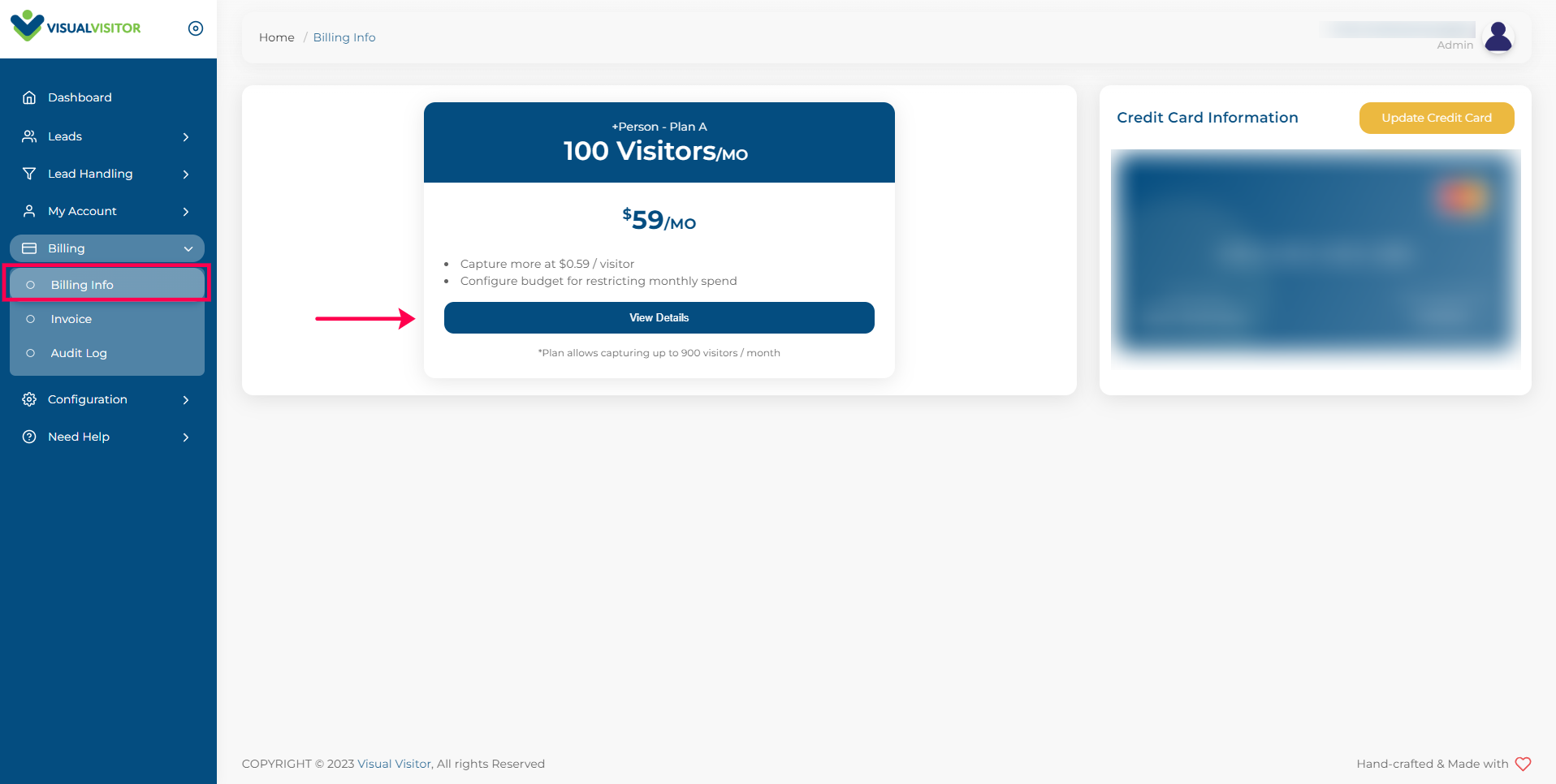 Next, another window will pop up with the current pay period. Under How to handle additional identified visitors you can purchase additional leads. Just select the number of additional leads you'd like to add.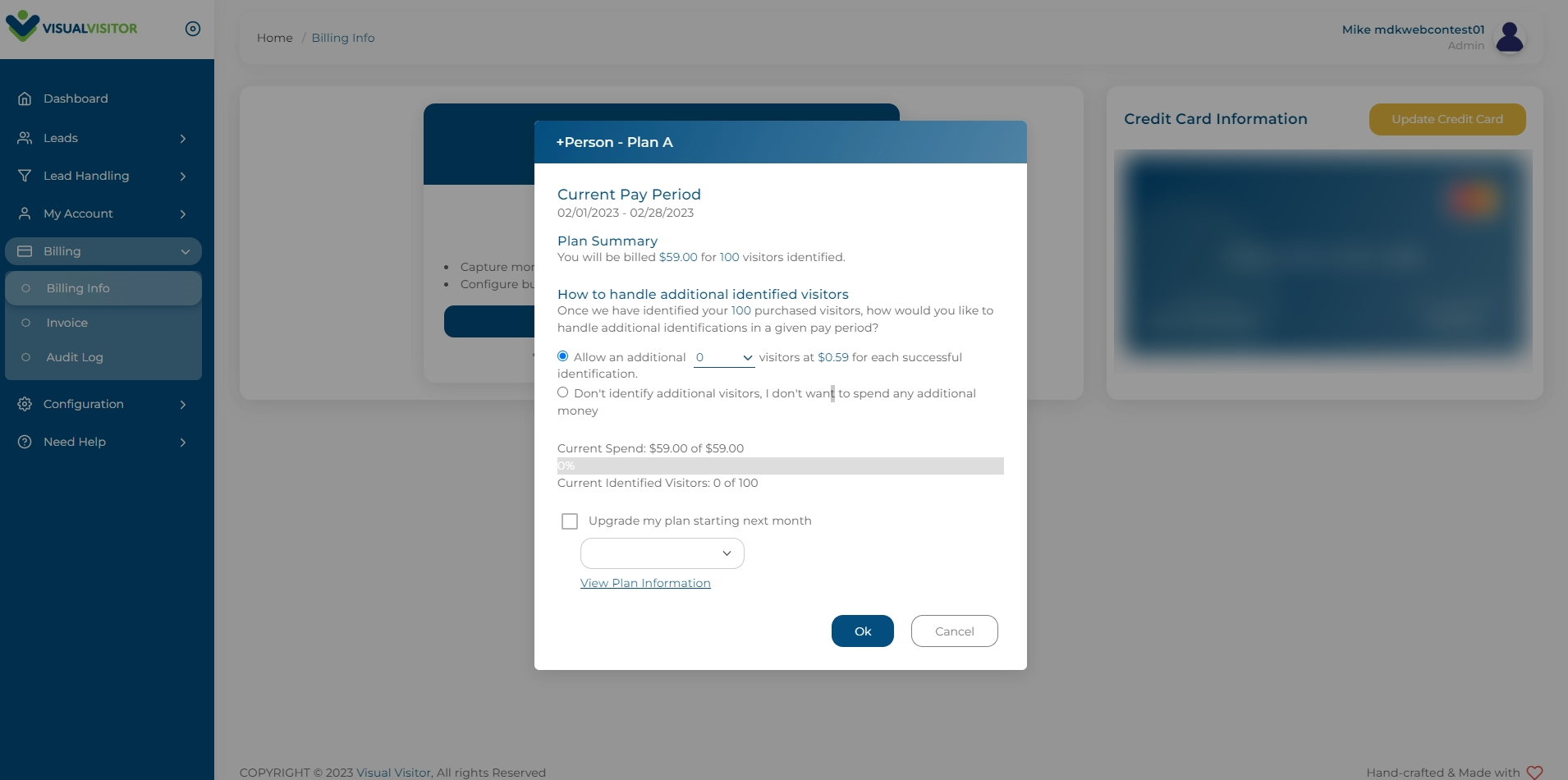 After selecting your additional number of visitors select 'Ok.'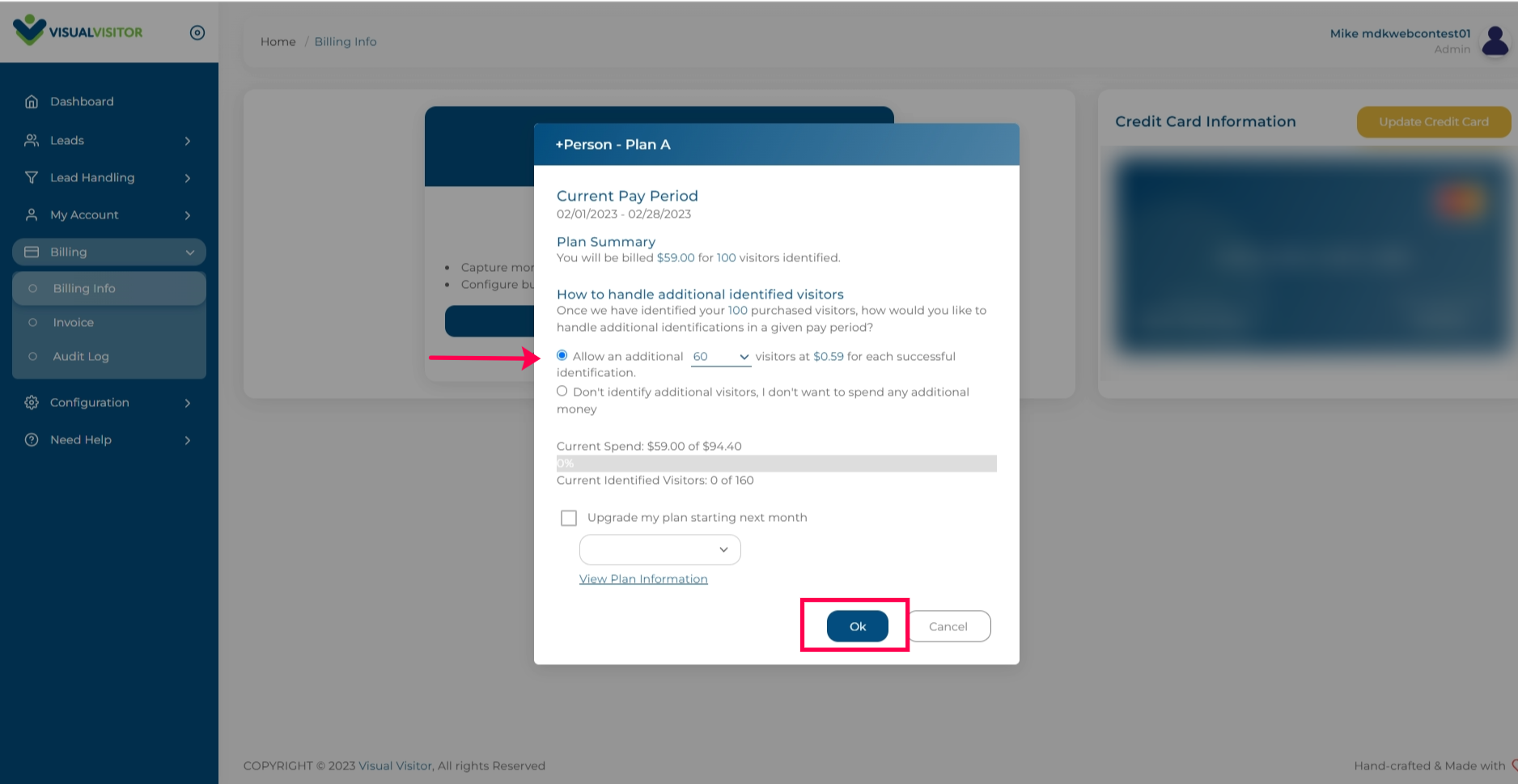 You'll then be asked to confirm your change. If you're happy with your number of additional leads select 'Yes.'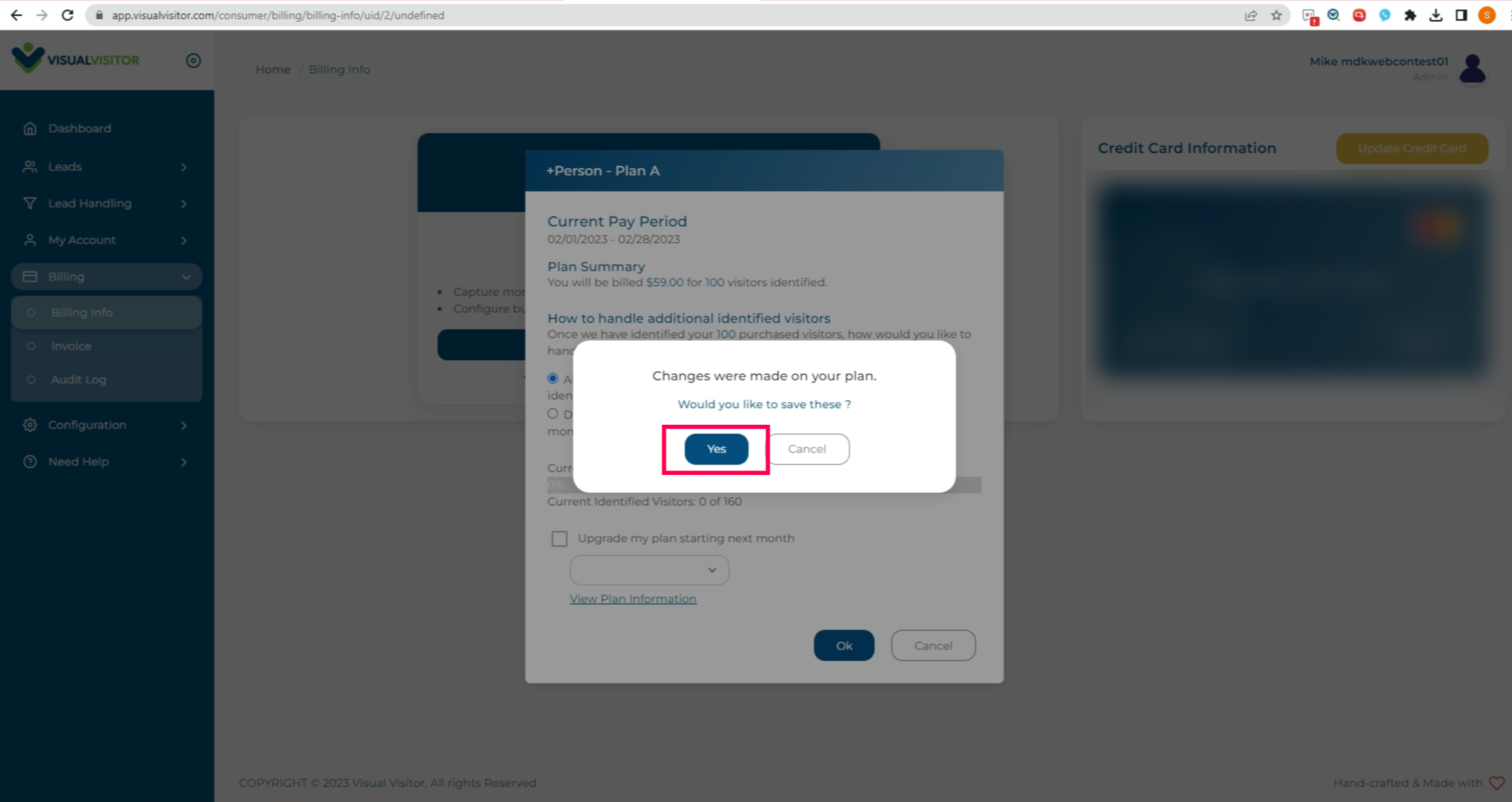 It will take you back to your Billing Info screen. Now you will be charged based on your plan plus additional leads. Happy selling!


You will never be billed more than what you set your budget for.
Do you want to upgrade your WebID +Person plan altogether?
Click
here
.