Want to get more out of your WebID +Person account?

No problem. Let's walk through how to upgrade your +Person plan.

Log into your Visual Visitor Dashboard and go to 'Billing -> Billing Info' and select 'View Details' on your +Person plan.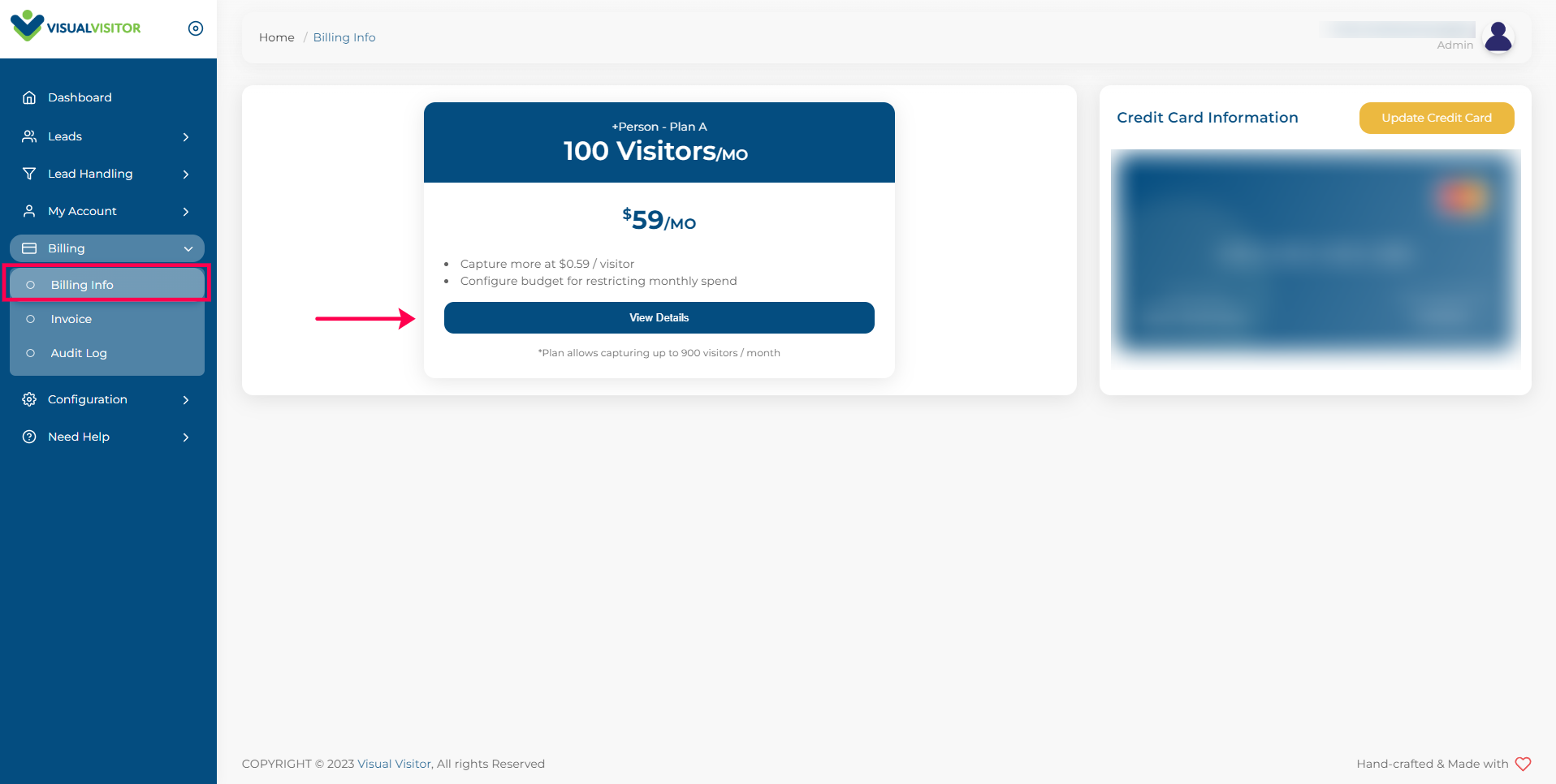 Under the Current Spend bar you'll see 'Upgrade my plan starting next month.' Select the drop-down menu and choose the +Person plan that suits your needs.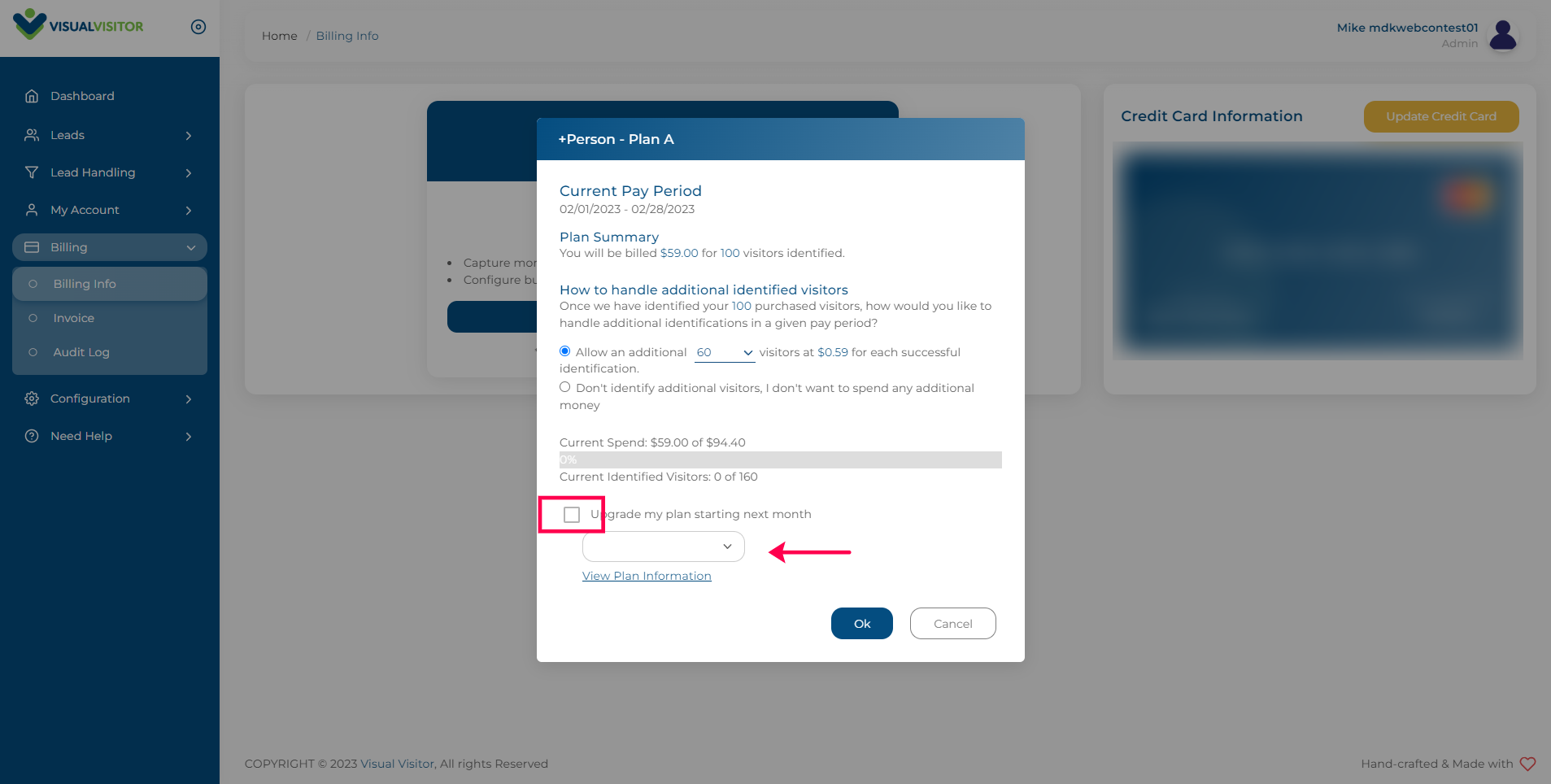 If you are unsure which plan is right for you, select what plan you have questions about and click on 'View Plan Information' just below the menu after your plan has been selected.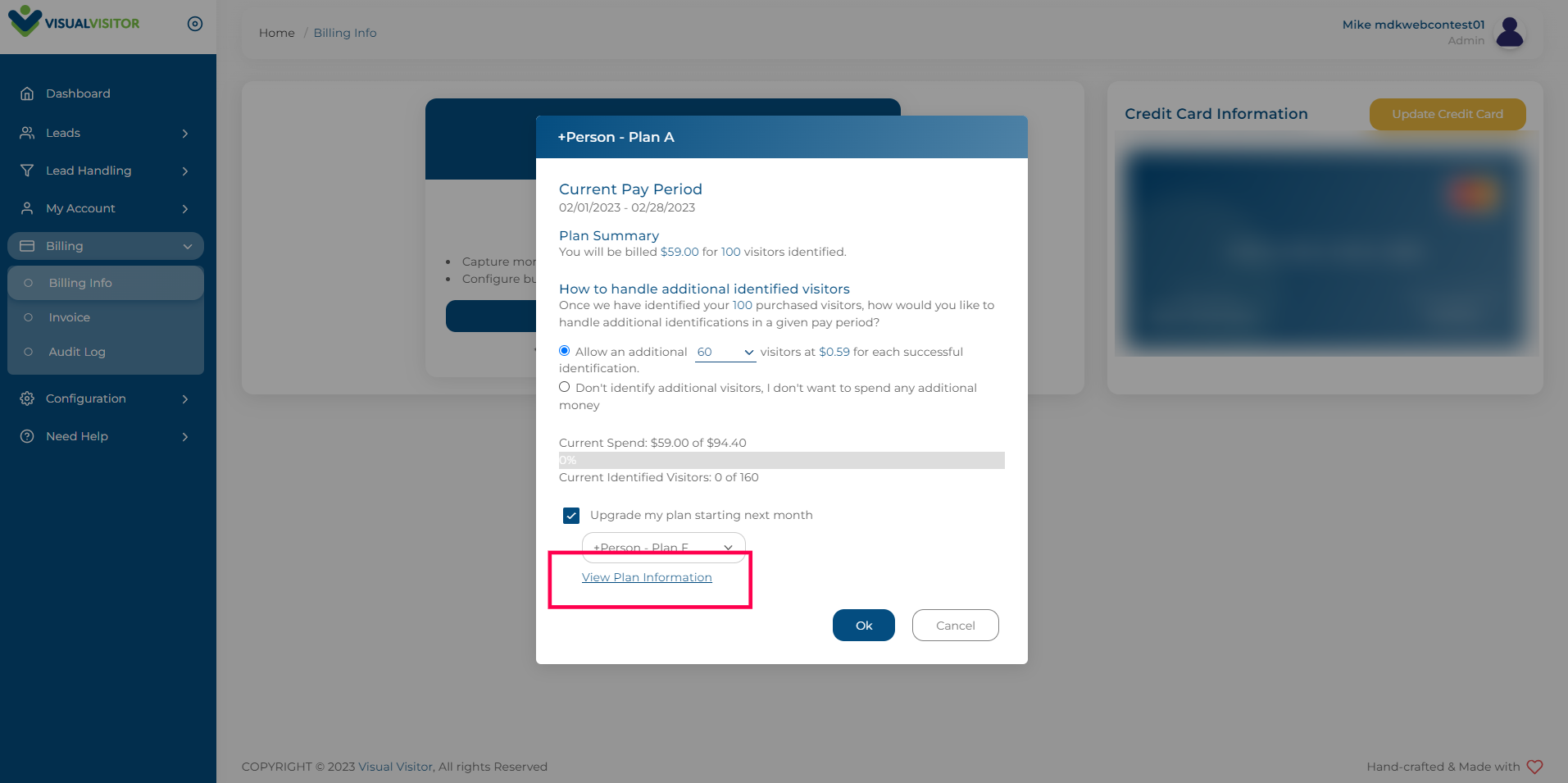 Another window will pop up with the description of the plan you selected. You can do this as many times as you want. Once you're happy with the plan selected click 'Ok'.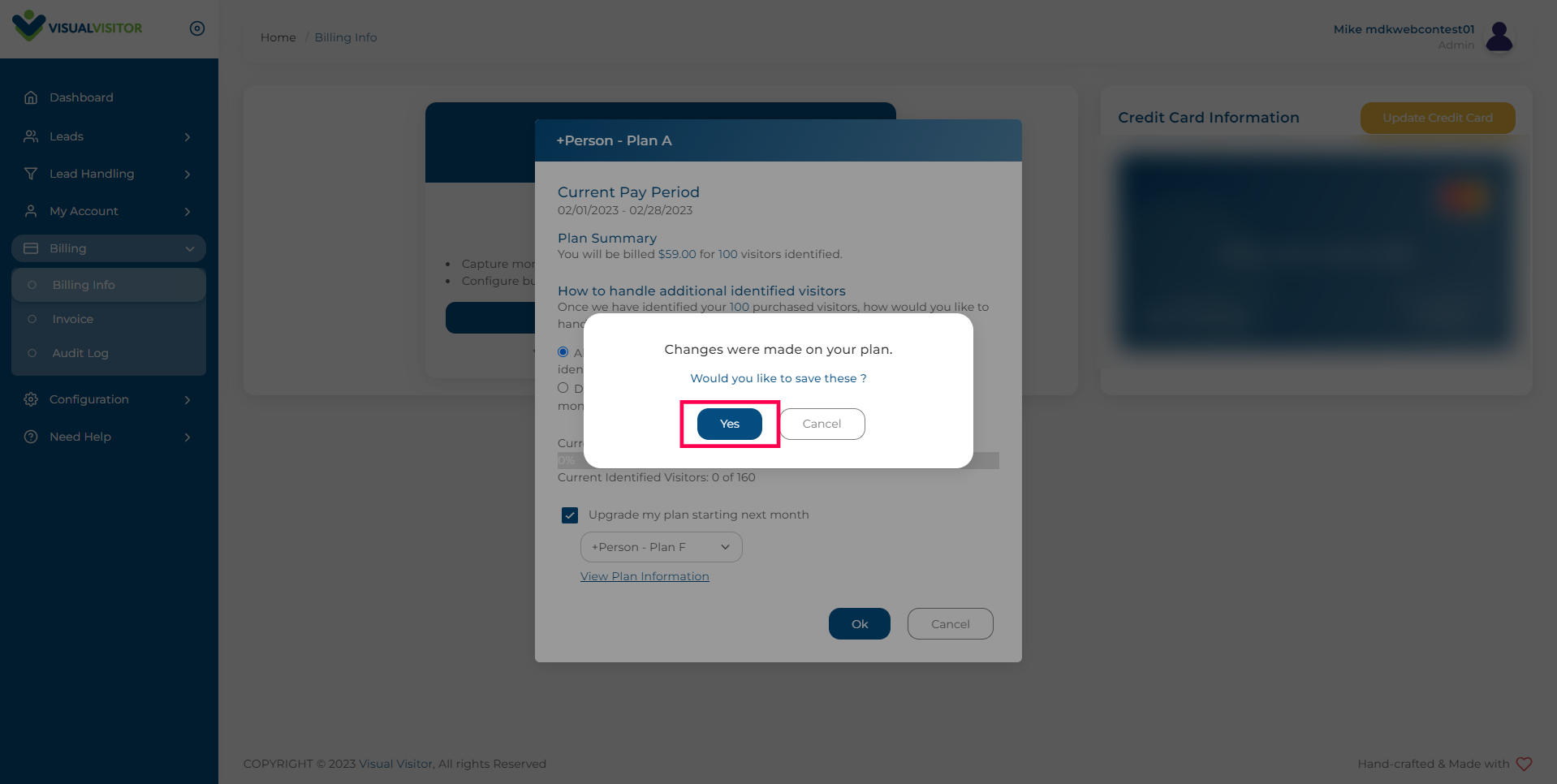 It will take you back to your Billing Info screen and you've successfully upgraded your Visual Visitor account.


If you checked the box to initiate the plan starts the next month, you will be billed on the next billing cycle.

If you left that box unchecked, you will be billed at the new rate depending on where you are in your billing cycle.

Not ready to move to the next plan? To learn how to set an overage budget to capture additional leads.
Click
here
.