How To Disable Your Consent Banner
What is Cookie Consent Banner?
Cookie consent is the website visitor's permission to allow a company to place a cookie in their browser to gather specific data about them. Cookie consent is required to lawfully obtain most of the different types of data you collect via your cookies. Visual Visitor provides Cookie Consent Banners for you, but you do have the option to use your own.
Using Your Own Consent Banner.
To turn off our generic cookie banner in your dashboard go to 'Configuration -> Installation'. The Instructions tab will be automatically selected. Down towards the bottom of the page is a selection box where it says "Add Cookie Consent Banner". If the box is checked, uncheck that box to request the automatic banner be turned off. This means your Visual Visitor code will no longer have the script for the banner and you now must install your own.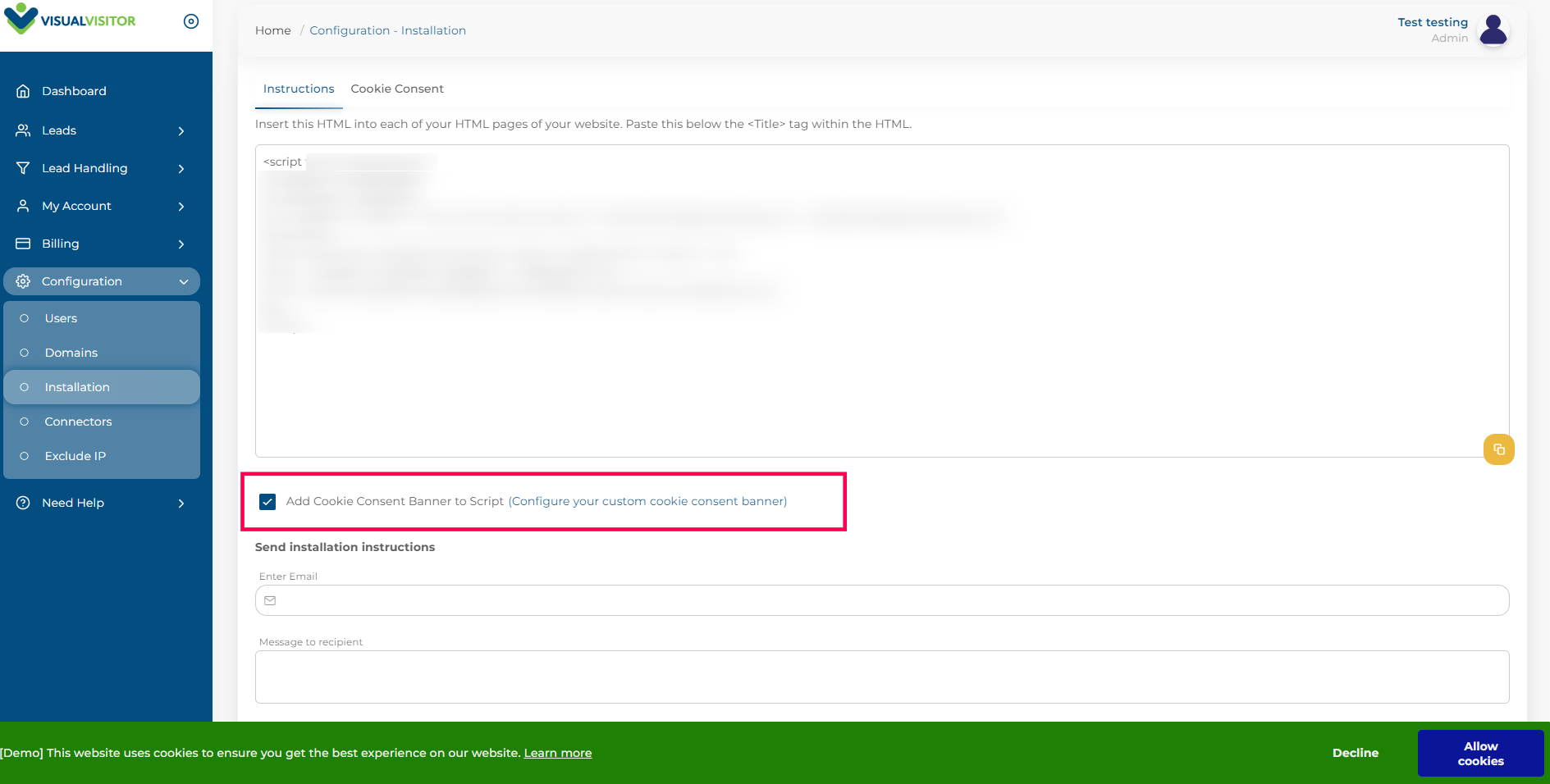 A link will go to your email to confirm you are disabling the cookie consent banner, and a new script will be available to you.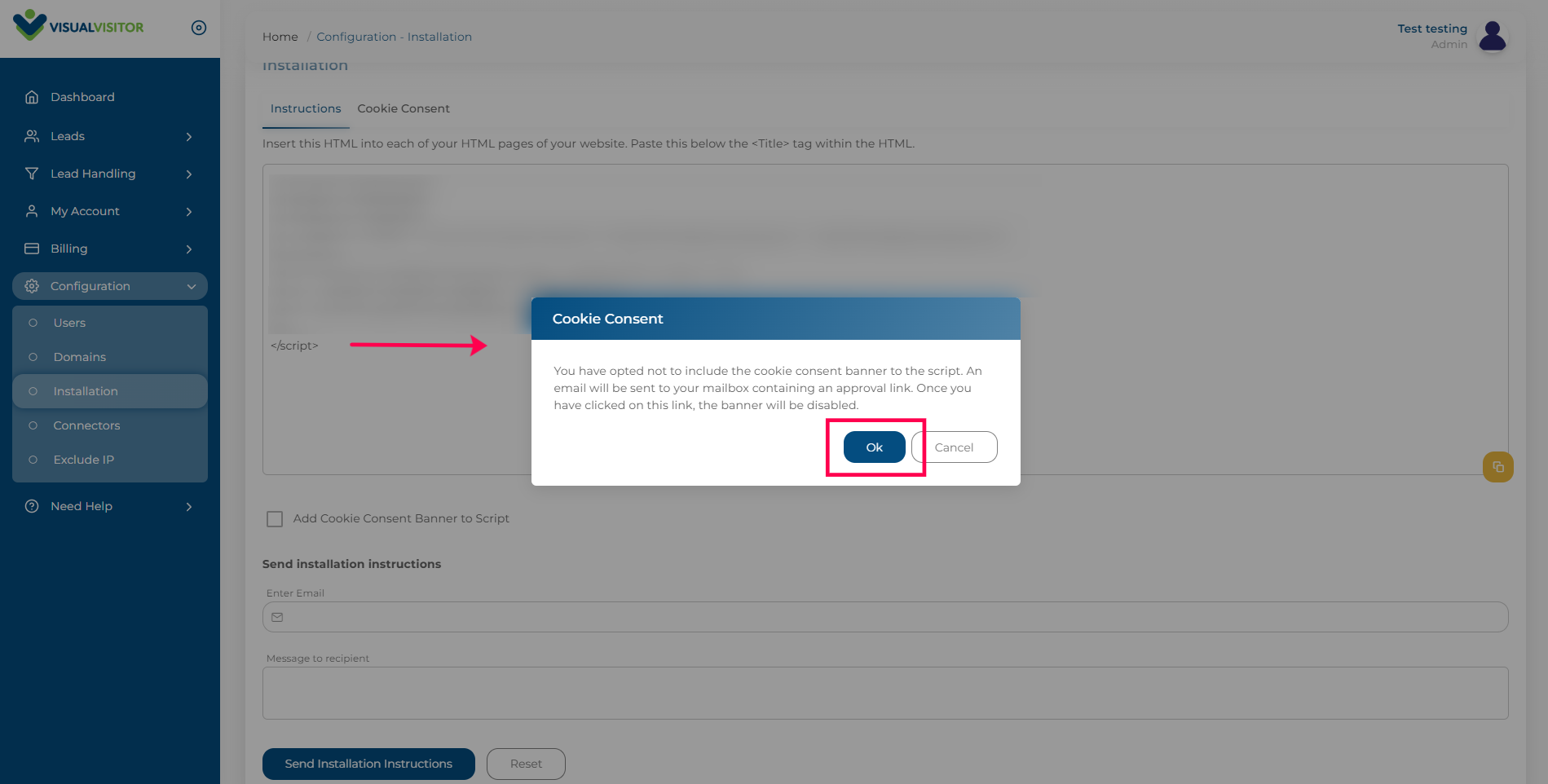 Need to brush up on your Cookie Consent Laws?
Click
here
.
Related Articles

How To Enable Your Consent Banner

What is Cookie Consent Banner? Cookie consent is the website visitor's permission to allow a company to place a cookie in their browser to gather specific data about them. Cookie consent is required to lawfully obtain most of the different types of ...

Configuring a Cookie Consent

What are Cookies? Cookies are small files containing data that are placed on your computer via the browser when you visit a website. Cookies are a helpful - and necessary - tool for website owners, as they can store many different types of data, ...

Interacting with the Cookie Consent Banner

What Happens When the Cookie Consent is Rejected? If a visitors denies the cookie consent then any data tracked can not be used on that visitor. What Happens When a Visitor Accepts Cookie Consent? When a visitor accepts to the cookie consent they are ...

Cookie Consent Resources

What are cookies? Most websites use cookies. These small data files store information in web browsers. They "remember" your previous visits. In other words, they streamline the user experience by saving logins, previous shopping carts, and more. What ...

What is Cookie Consent and Why do I need it?

What are Cookies? Cookies are small files containing data that are placed on your computer via the browser when you visit a website. Cookies are a helpful - and necessary - tool for website owners, as they can store many different types of data, ...