Time to throw away those pesky "read receipts!" This integration is an Outlook Add-In, that will allow you to tag emails so you will know when someone opens them (without the read receipt notice) and will update the links in the email that goes to your site with tagging. So once a recipient clicks one of the links to your site, you will always know when they are returning.

The Purpose of Client Email Tracking:

"Avoid the Proposal Gone Cold" With email tracking, you are tracking the actual engagement of the recipient with the email that you have sent as well as tagging the recipient via link clicks. You will also know whether or not it is opened regardless of the receiver's notification settings. No Read Receipt settings needed! You will know so much more as well; the location where the email was opened from, how many times it has been opened, how long from the actual send time did it take for the email to be opened, and more.
With this communication history at your fingertips, you can take the guesswork out of your prospect's engagement level!
Installation Process:

From your Outlook client, Go to "File" at the top left and select


Next, you will click on "Manage Add-ins" at the bottom of your window.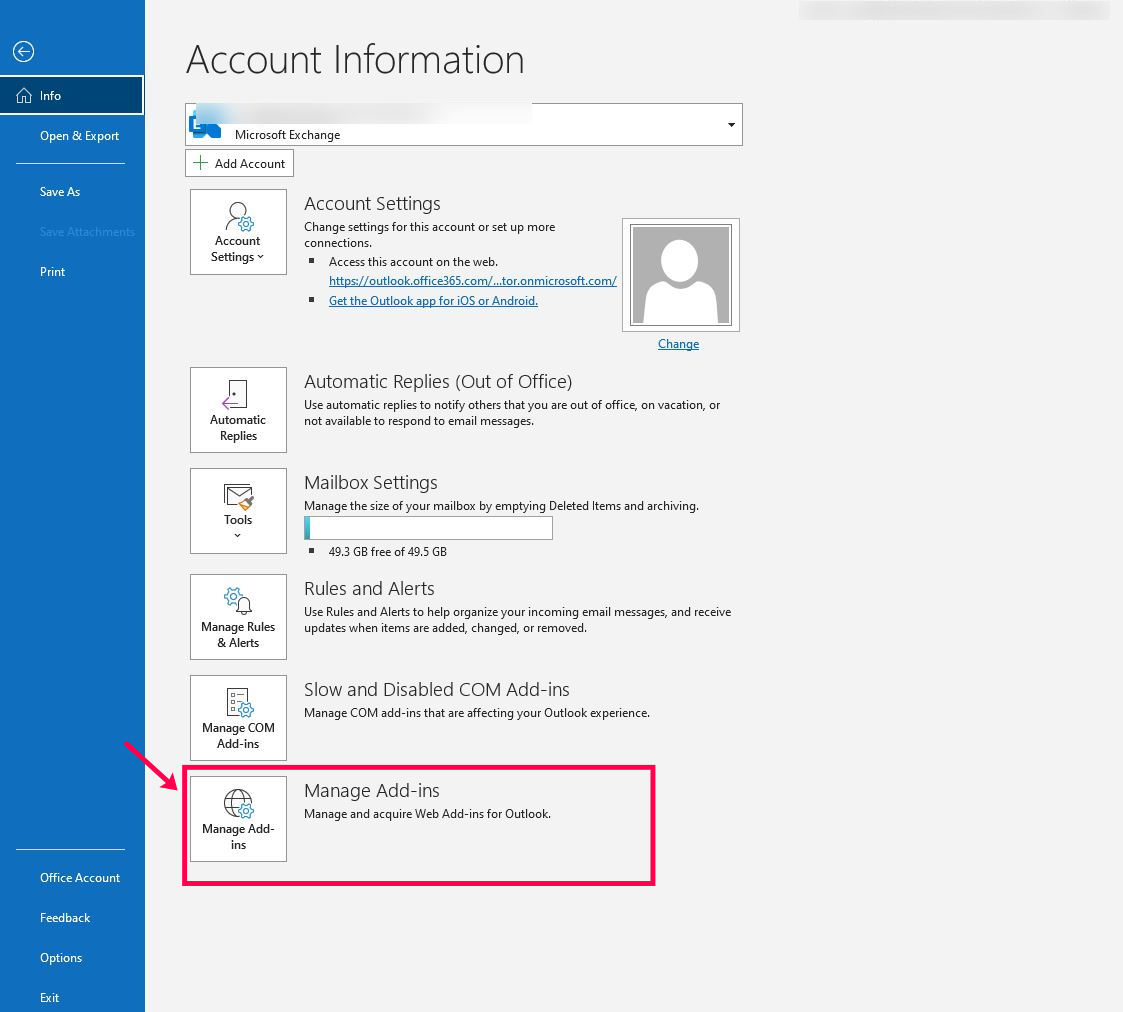 From here, your web browser will launch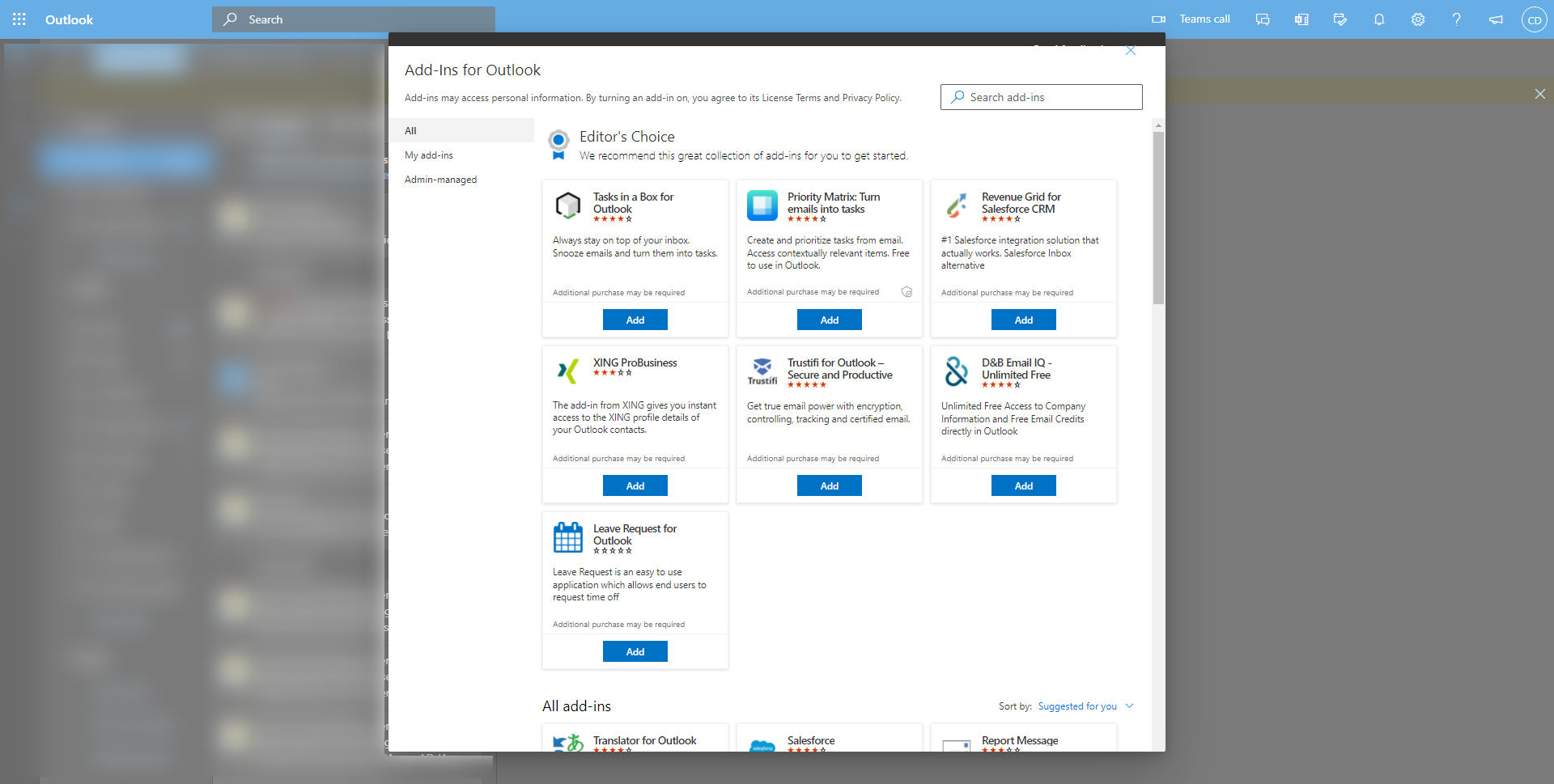 Next, search for Visual Visitor in the Add-ins search prompt

Select Visual Visitor's Add-in and click "Add"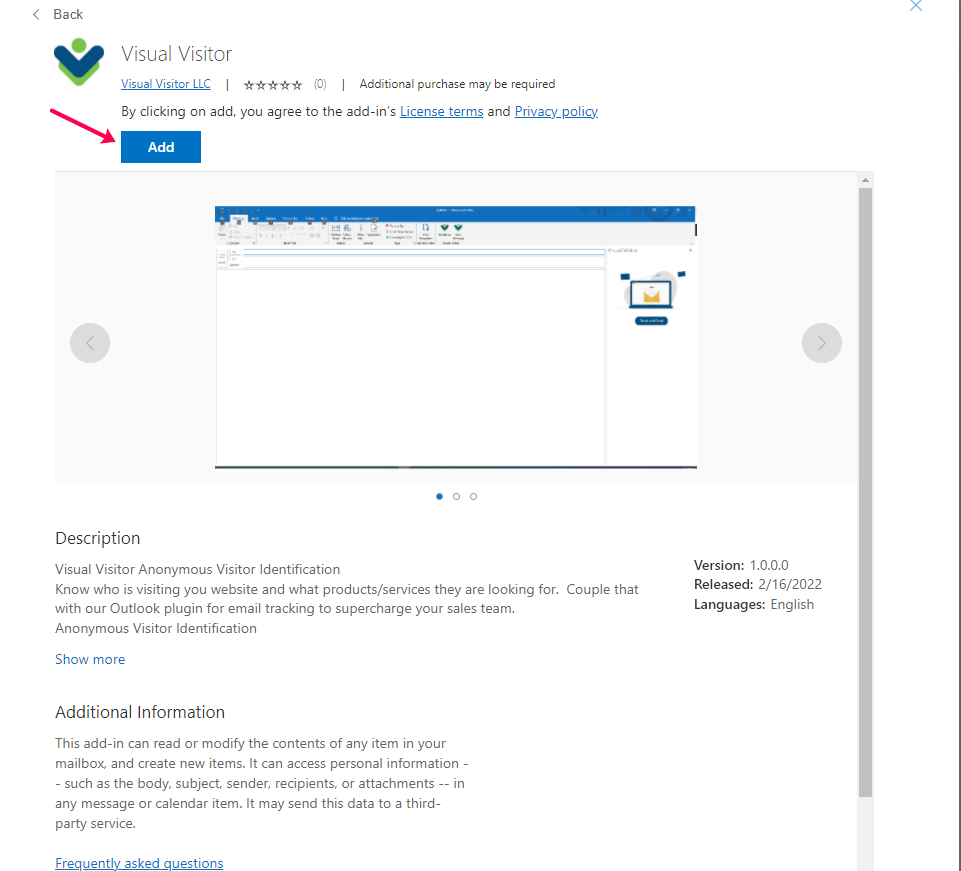 Once added, you will now see the option to "Track Message" within Outlook on a compose window, here you will sign in to authenticate the add-in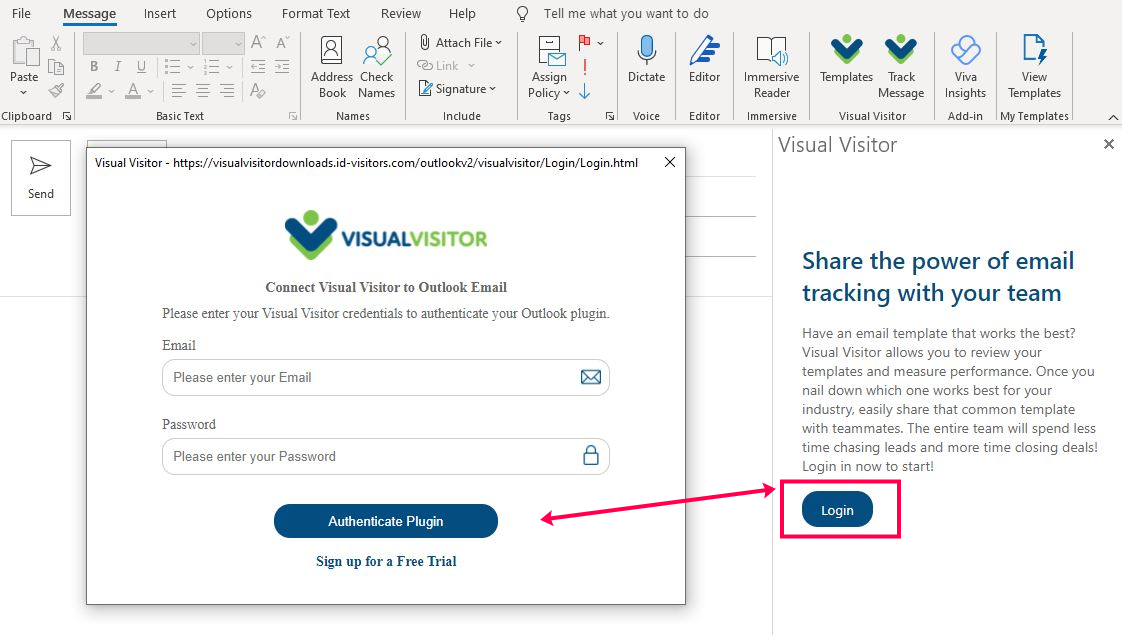 Now that your Visual Visitor Add-in is authenticated, you can track and send messages! Compose your email as normal, when read to send, hit "Track Message" on the bar at the top, then click "Track and Send"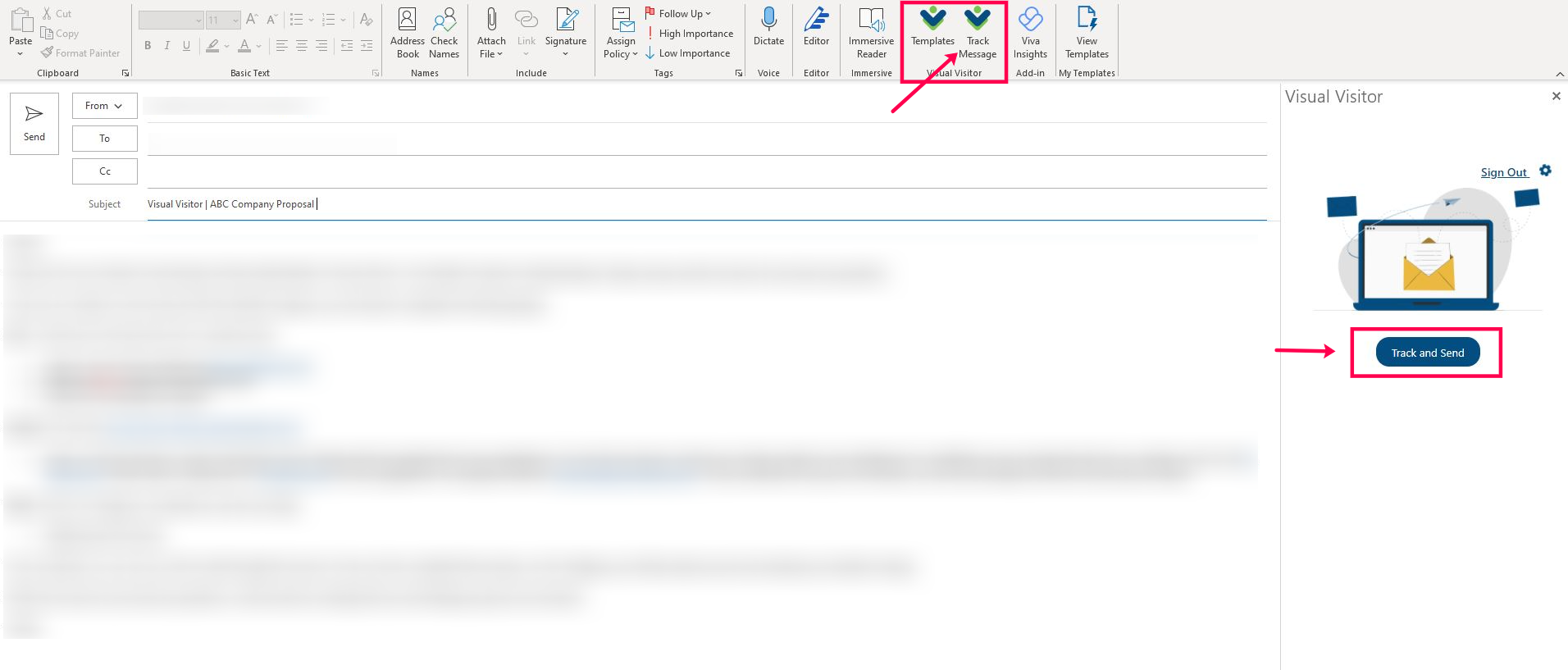 It's as easy as that! Sit back and enjoy the Email Open alerts!

Want to learn more on how to track individuals from your email efforts? Click
here
to find out how.