The short answer is yes! The Client Email Plugin not only detects when your email is opened but also identifies recipients who are visiting your website via links in your email. This functions as first-party data - you organically collect this data without consulting a third-party vendor. Our software acts as a conduit to deliver this information to you. As a result, you can identify the leads that are engaging with your content through email or website consumption.
When you log in to your Visual Visitor Dashboard --> Client Email, you can find a snapshot of your email performance, including your most opened emails and average time to open. If you're interested in a particular email recipient, you can click on them to find out more.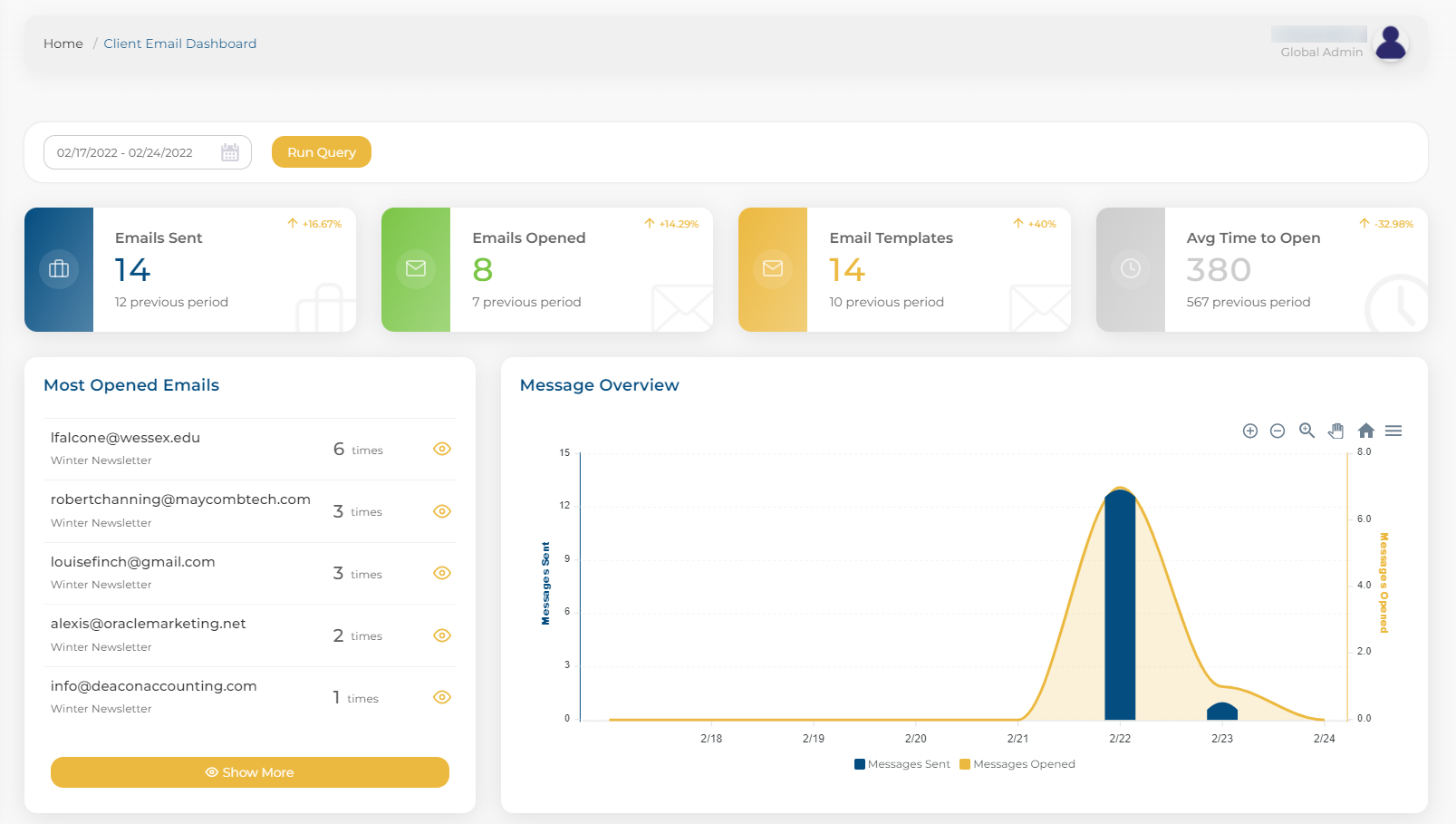 When a recipient opens your email, we can send you a desktop and/or an email notification. Specifically, we can tell you:

When your email message was read
The geographic location it was read from
The date and time that the message was opened
Each time it was opened (not just the first time it was opened)
How long it took for that first open to occur
How many times it was opened

All without a "Read Receipt"

In addition, if you have any links in your email, Visual Visitor is tracking those too!
Be notified if the recipient clicked and visited your website

Which pages did the recipient view on your website

How much time does the recipient spend browsing each page

Tracking each time they return in the future, no matter the referral source



When a tagged email recipient clicks through to your website, they'll pop up in your leads page. When you click on them, you can find general information (including their name, domain, location, and phone number) and click path data. This data reflects their interactions with your website. It highlights which web pages they visited and how long they spent there.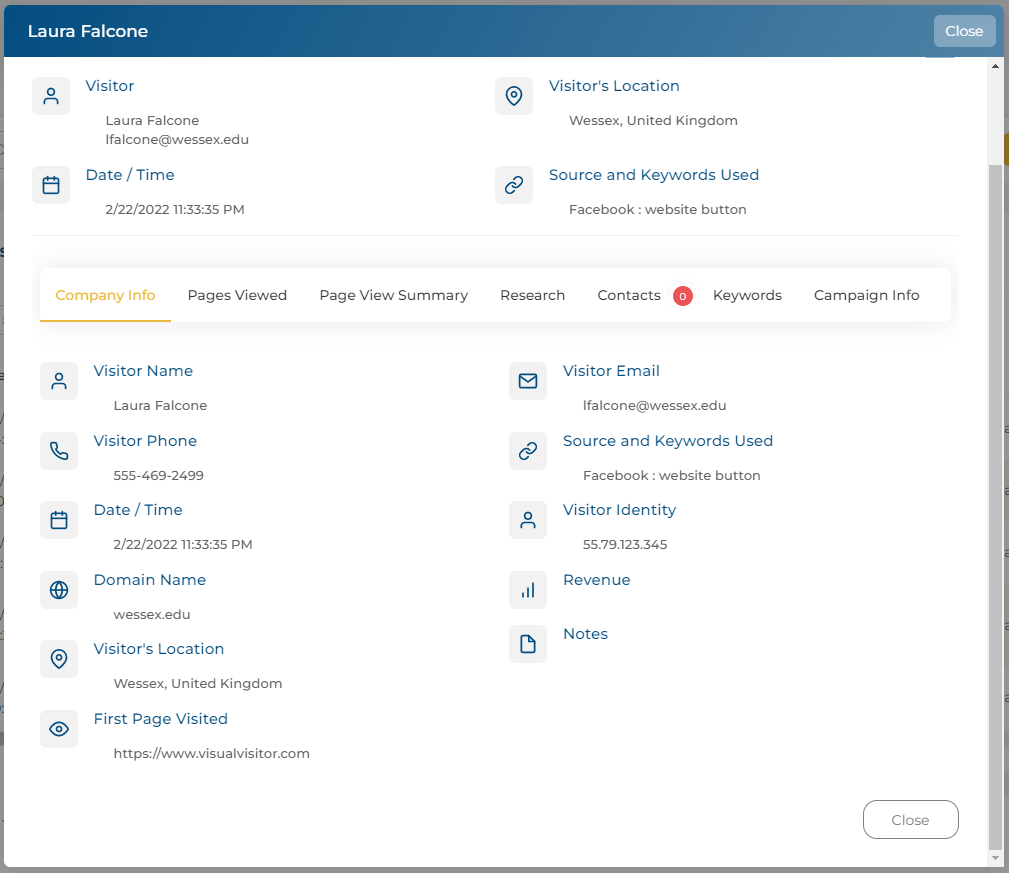 If you're interested in a company as a whole (and not just one individual recipient), make sure you add them to your Watchlist. This ensures you'll receive a notification every time one of their employees visits your site. You can learn how to do this
here
.
Marketing and sales teams alike will benefit from our Client Email feature. Sales reps can use it to track, evaluate, and nurture leads. Marketers can use it to monitor their campaign performance and refine their messaging. Once you know which emails are effectively driving website traffic, you can replicate their formula. This will increase your audience engagement and, subsequently, increase your sales.

Interested in Client Email Tracking? Click
here
to read more about the benefits and click
here
to learn how to install the plugin.