Visual Visitor's Quick Search is designed for ease of use. If you already know which company, contact, or job title you're interested in, you can leverage this feature.
To search for contacts using the Chrome Plugin, follow the steps outlined below.

1. Click on the Plugin icon in your extension bar.

2. Click Search Contacts.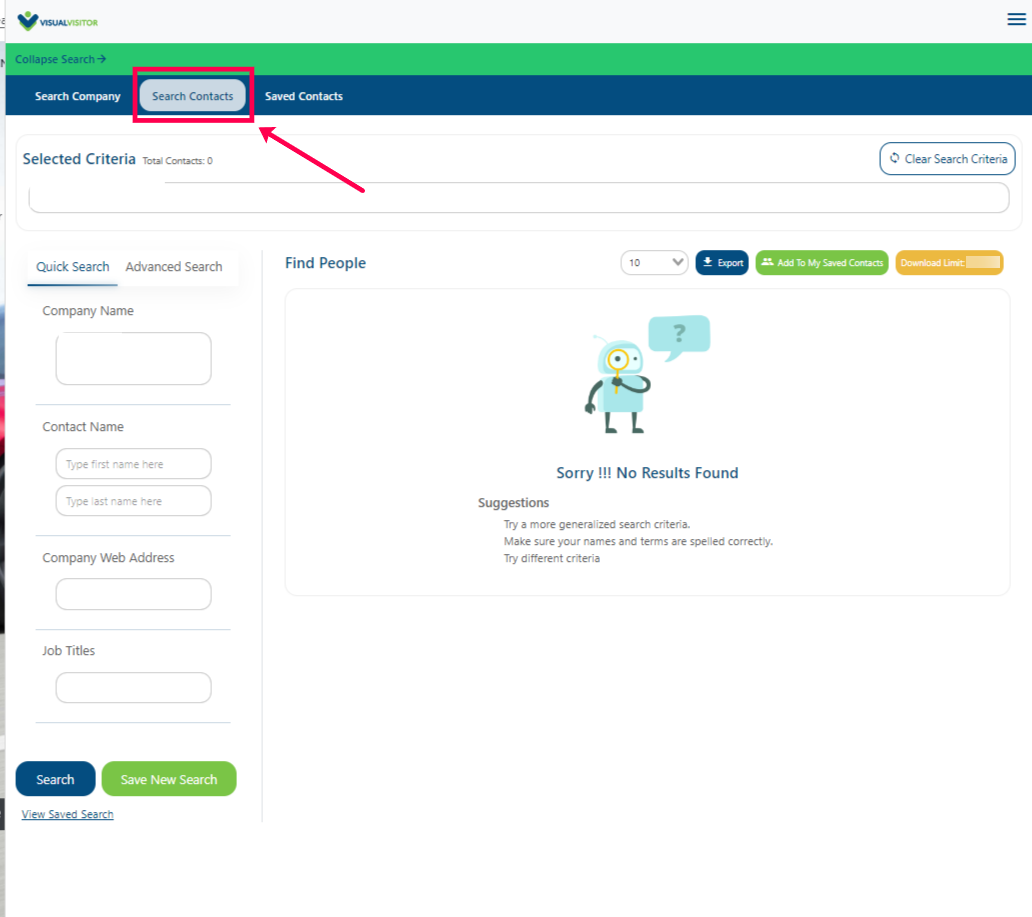 3. Clicking Search Contacts will automatically pull up the Quick Search. To search by contact name, company name, or job title, type in the appropriate box and then hit enter.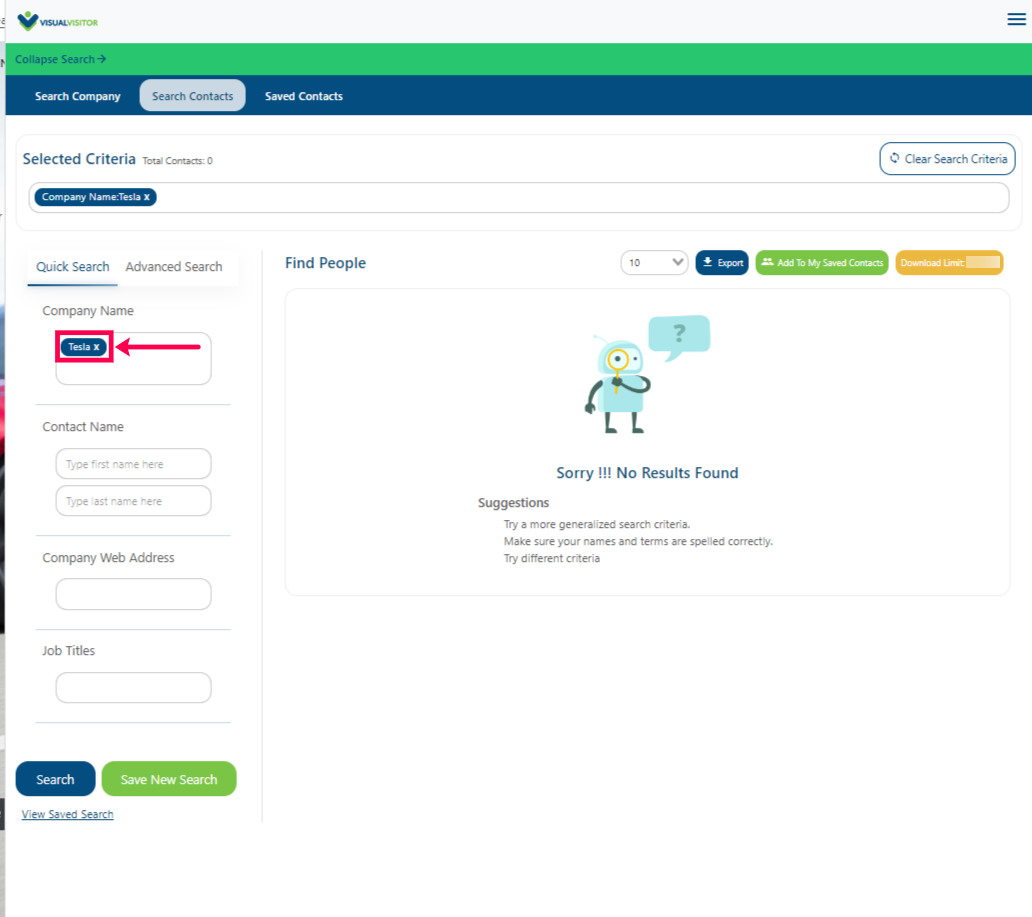 4.
Scroll down and hit search.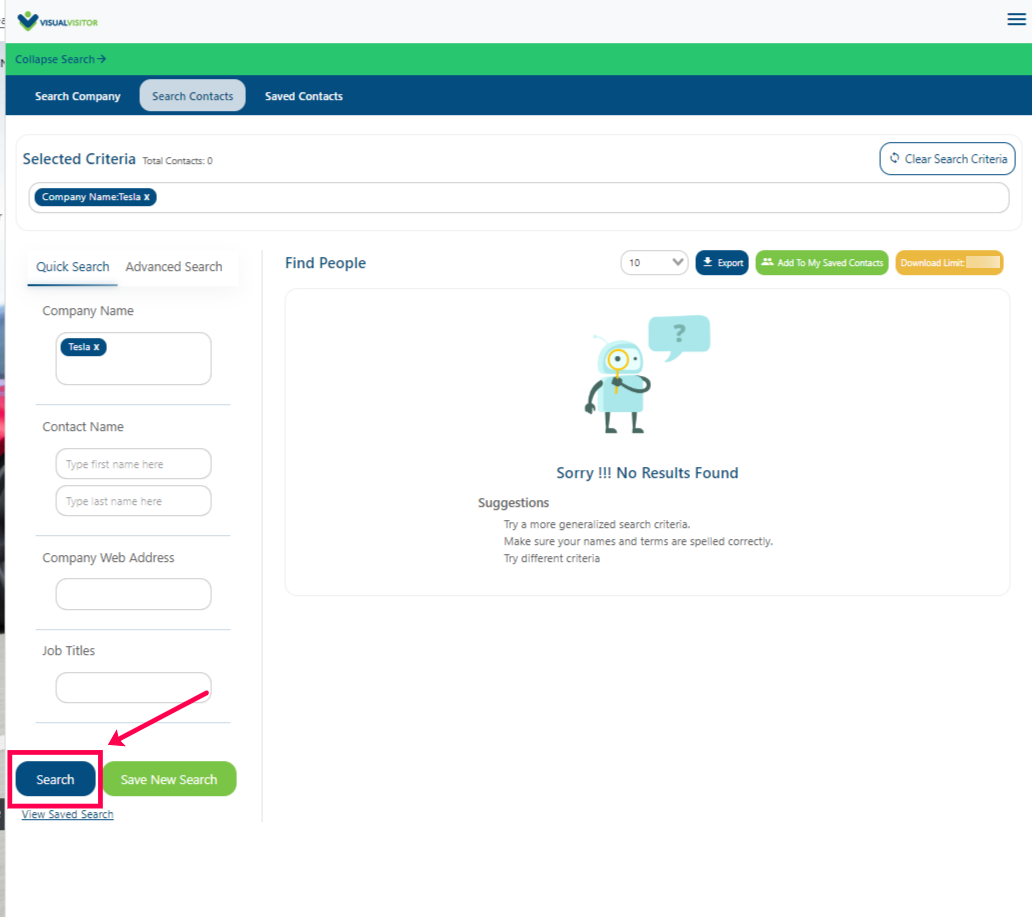 The app will pull up a list of contacts that match your search criteria.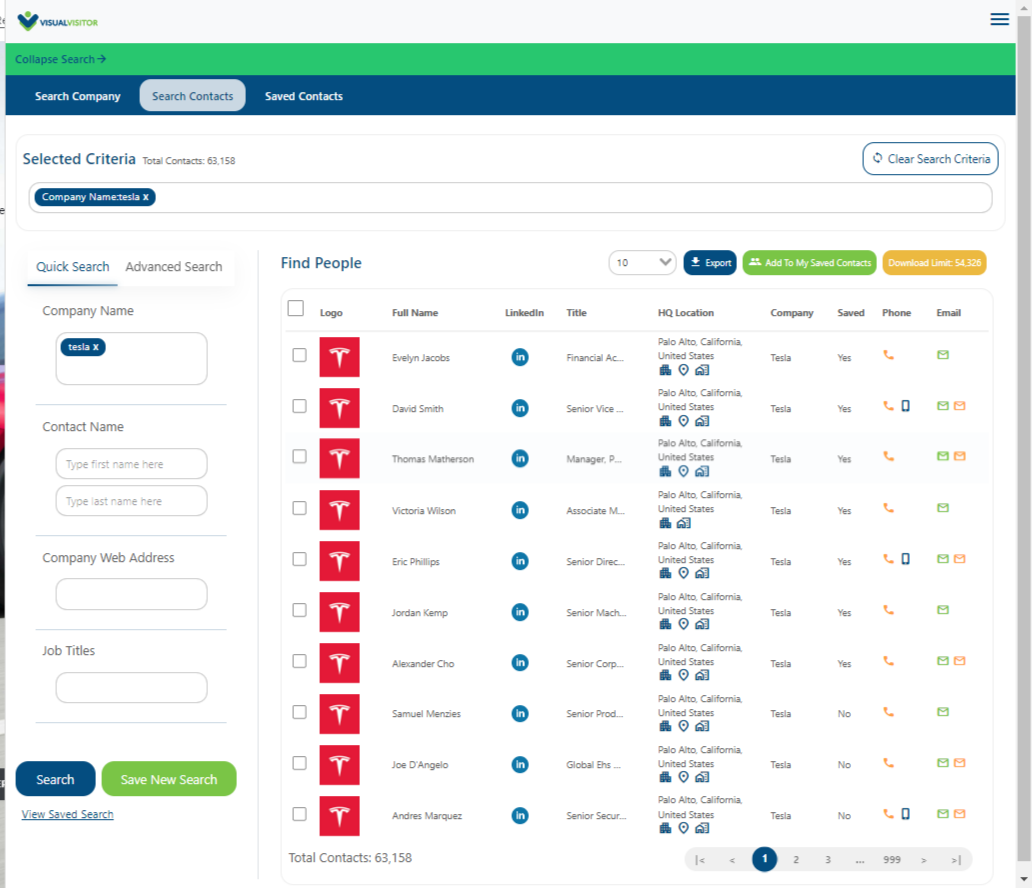 If you would prefer to cast a wider net and search based on criteria less specific than name, take advantage of our Advanced Search tool. You can learn more about it
here
.