How to Use the Chrome Plugin's Advanced Search
Visual Visitor's Advanced Search tool was designed to optimize your prospecting experience. With hundreds of preset filter options,
it allows you to cast as wide, or as narrow, a search as possible. To get started using our Advanced Search tool, follow the steps listed below.
1. Click on the Plugin icon in your extension bar.
2. Click Search Contacts.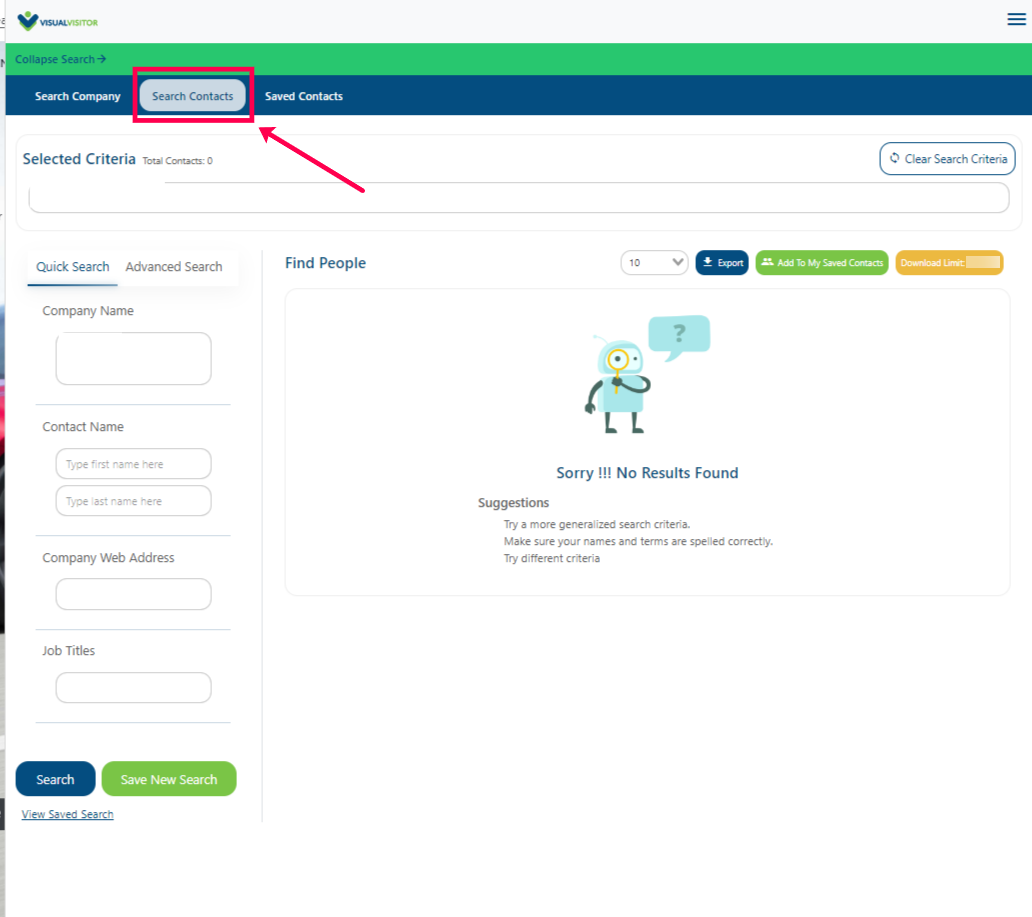 3. Click on Advanced Search.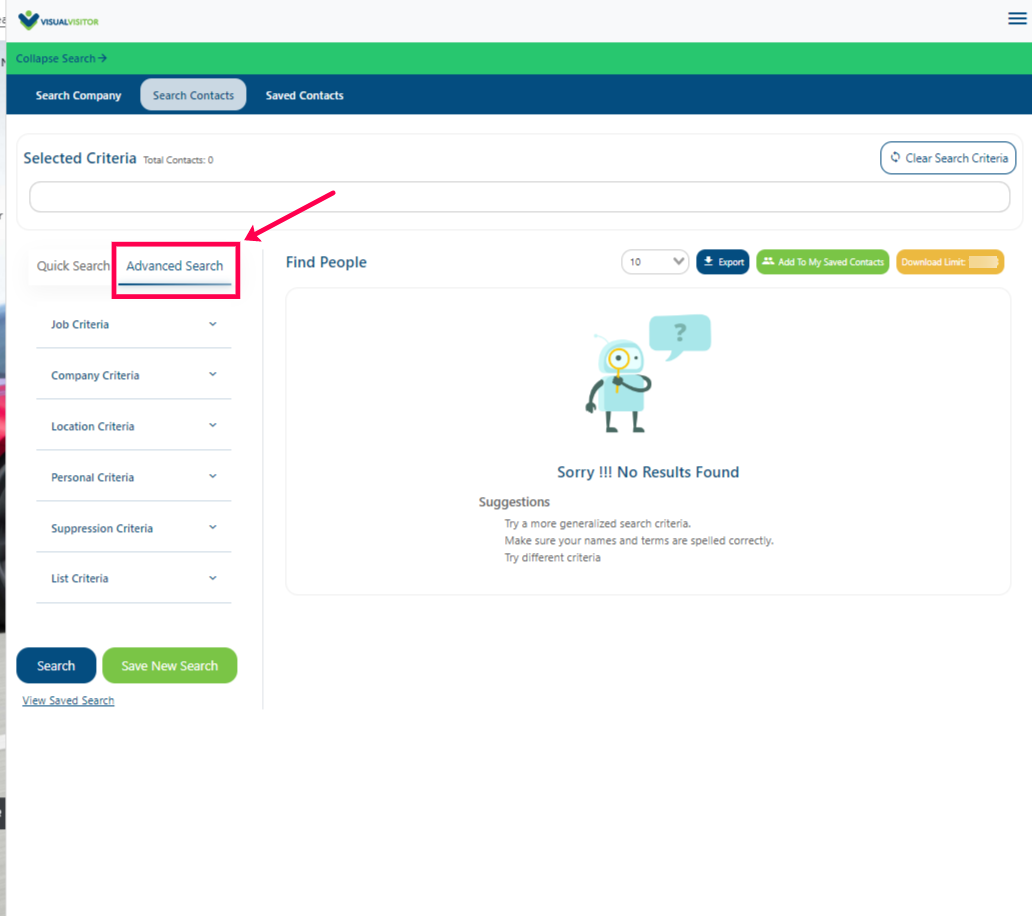 4. To apply filters, check your preferred boxes and select preset items from the dropdown menus.

5. Applied filters will pop up at the top. You can remove a selected filter by clicking on the corresponding "X."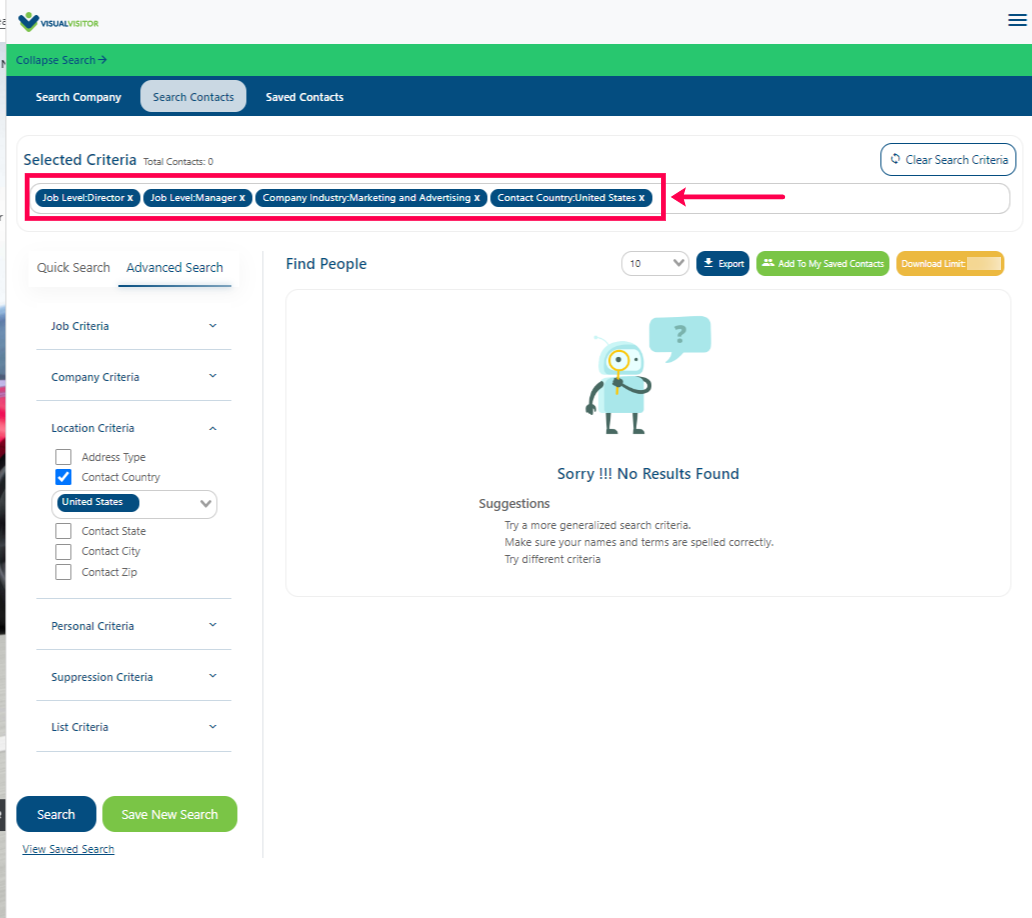 6. Click Search.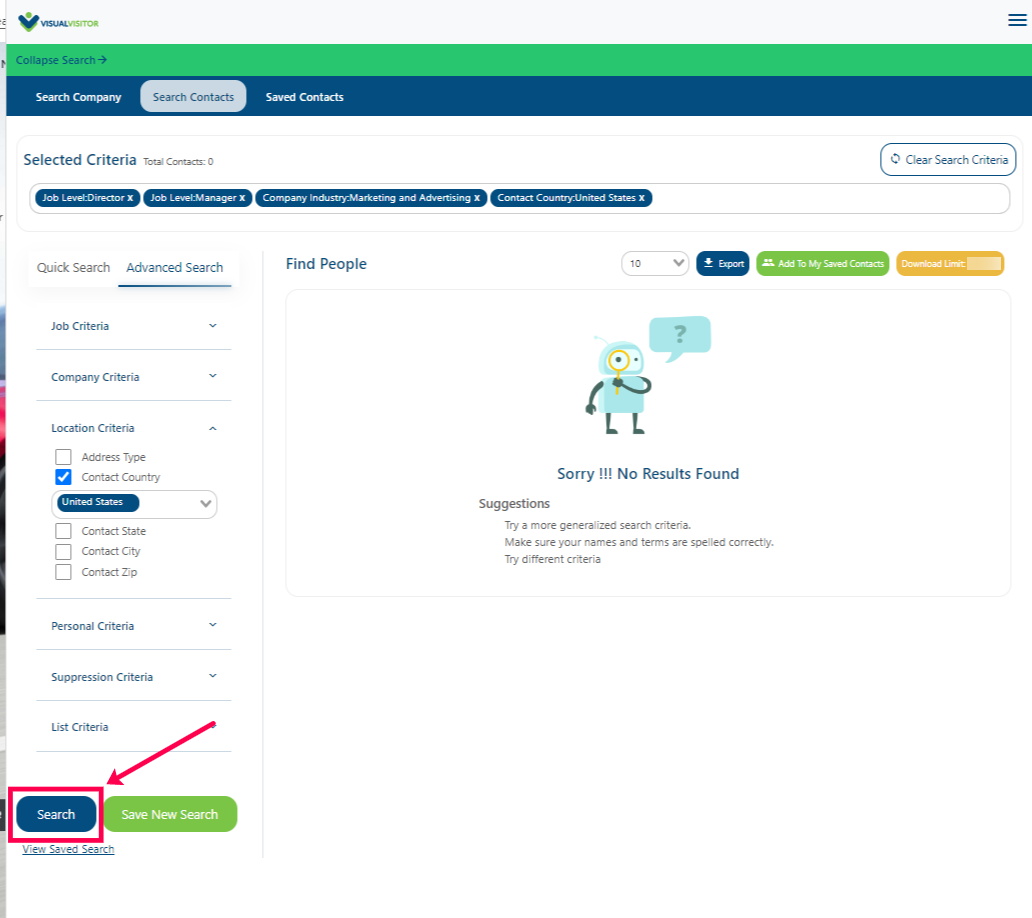 A list of relevant contacts will pop up.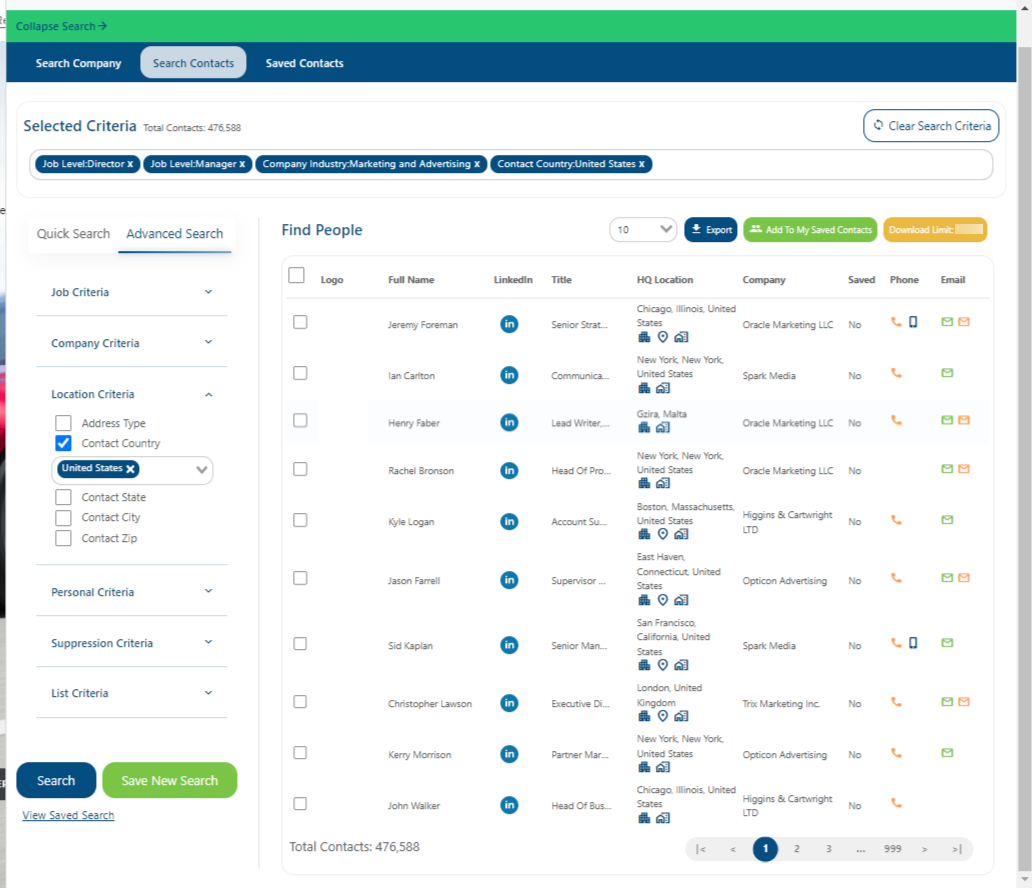 When you find some you're interested in, make sure you export them. To learn more about saving contacts, click
here
.
Related Articles

How to Use the Chrome Plugin's Quick Search

Visual Visitor's Quick Search is designed for ease of use. If you already know which company, contact, or job title you're interested in, you can leverage this feature. To search for contacts using the Chrome Plugin, follow the steps outlined below. ...

How to Download Contacts Using the Chrome Plugin

The Chrome Plugin expedites the prospecting timeline by allowing you to quickly find, sort, and evaluate contacts. To ensure you never lose sight of your most valuable leads, make sure you take advantage of our download button. To download contacts ...

Need help onboarding employees with the Contacts Chrome Plugin?

To streamline the lead generation process, we've developed a Chrome Plugin which works like the Visual Visitor app but faster. The best part is everyone on your team with a Visual Visitor login can access the Plugin. This makes it easier for you to ...

The Benefits of Using Visual Visitor's Who to Contact Plugin

Researching leads can be a tricky, time-consuming task. Not every business has an active online presence. And even those that do are providing only so much information. Fortunately, Visual Visitor is equipped with a variety of tools that make ...

How to View a Saved Contact on the Plugin

The quickest way to prospect is to work in stages. This entails saving contacts and then revisiting them in the future when you have time to evaluate them. Luckily, the Plugin makes it easy to access contacts once you've saved them. All you have to ...