The Chrome Plugin expedites the prospecting timeline by allowing you to quickly find, sort, and evaluate contacts. To ensure you never lose sight of your most valuable leads, make sure you take advantage of our download button.

To download contacts using the Chrome Plugin, perform the following steps.

1. Go to the contact's website.

2. Click on the Plugin icon in your extension bar.
3. Check the box(es) for the contact(s) you're interested in.
4. Click the download button.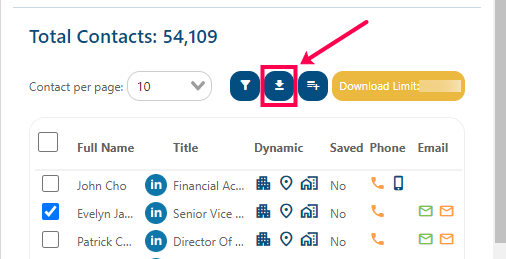 5. Click Yes.


6. Select Excel or CSV file.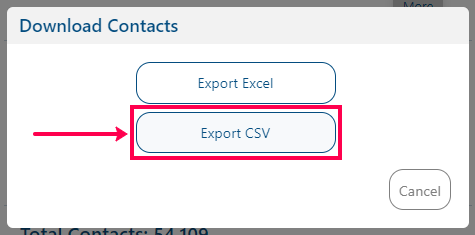 That's it! All you have to do now is click on the file to open it.

N.B. When you export contacts using the Plugin, it provides a historical, not real-time, confidence score. To export contacts with a real-time confidence score, add them to your Saved Contacts and then export them later when this score is updated. This step ensures you are receiving the most timely data possible.
Interested in our Chrome Plugin? Click
here
to learn about its Advanced Search function.