Need help onboarding employees with the Contacts Chrome Plugin?
To streamline the lead generation process, we've developed a Chrome Plugin which works like the Visual Visitor app but faster. The best part is everyone on your team with a Visual Visitor login can access the Plugin. This makes it easier for you to both collaborate and pursue your own leads. But if you're having trouble setting up your co-workers on the app, feel free to schedule training calls with our support staff. You can do this by submitting a support ticket, calling us at
(888)586-7730, or emailing us at
support@visualvisitor.com
.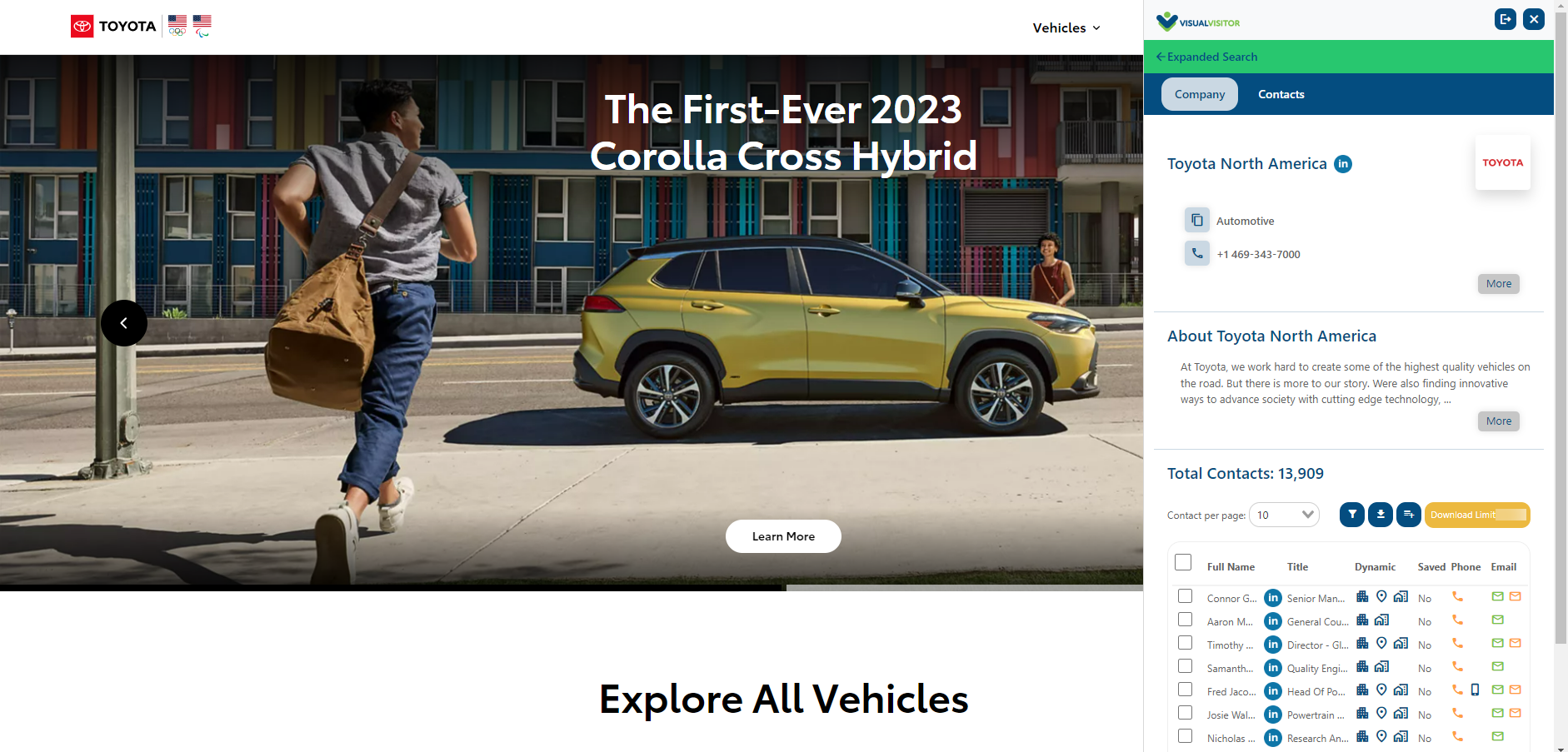 Interested in our Chrome Plugin? Click
here
to read more about its Advanced Search feature.
Related Articles

How to Download Contacts Using the Chrome Plugin

The Chrome Plugin expedites the prospecting timeline by allowing you to quickly find, sort, and evaluate contacts. To ensure you never lose sight of your most valuable leads, make sure you take advantage of our download button. To download contacts ...

Do I Need to Update the Chrome Plugin?

The short answer is no. When you download either of our Plugin in the Chrome Store, it automatically updates so you don't need to reinstall it every time there's a new update. Interested in downloading our Chrome Plugin? Click here to read more ...

What Is Visual Visitor's Who to Contact Plugin

Our Who to Contact Plugin operates just like our database, only faster. By clicking on the Plugin icon, you can easily uncover business data, including contact details for employees. Simply put, it makes prospecting easier. Instead of opening ...

How to View a Saved Contact on the Plugin

The quickest way to prospect is to work in stages. This entails saving contacts and then revisiting them in the future when you have time to evaluate them. Luckily, the Plugin makes it easy to access contacts once you've saved them. All you have to ...

Where Do I Find the Who to Contact Plugin for Who to Contact?

Visual Visitor's Contact Plugin is available in the Chrome store here. The installation process is simple. You can find our step-by-step guide here.