When I open a lead, what am I looking at?
When a new lead is recorded on your website you can select the magnifying glass to expand the details of that lead. Visual Visitor +Employee identifies the company a person is visiting from, pages viewed, the industry type, location and many other points of data are available as well.
Lets break down the lead details of Visual Visitor +Employee.
When you pull up a lead the first screen you will see has an over-view of the Company Information including name, industry, location phone number, and other points of data.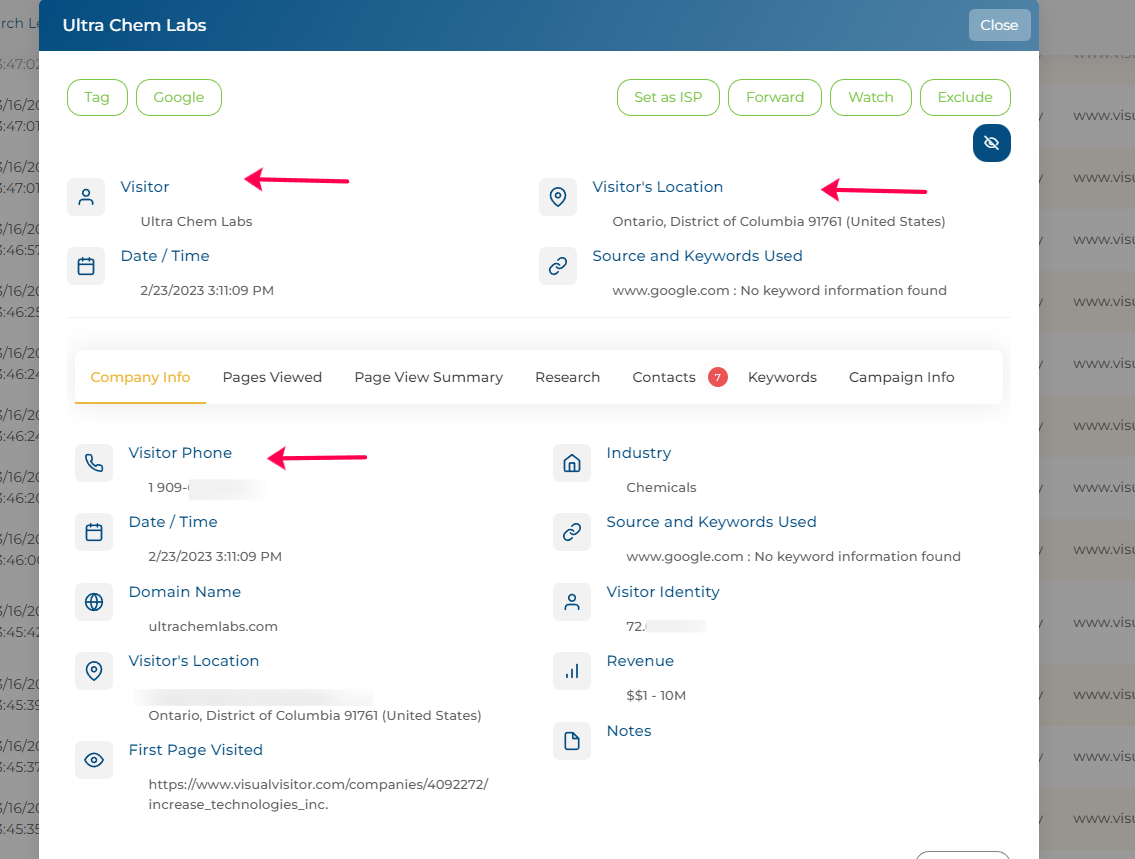 Pages Viewed
The next page in your details is Pages Viewed. Here you will see how many pages they viewed, when they viewed them and how much time they spent on the page.
The ' --' doesn't always mean "bounced visitor." This is the only page they visited but they could have spent 5 seconds or 318 seconds. Because they only went to the singular page, we wont know the time spent.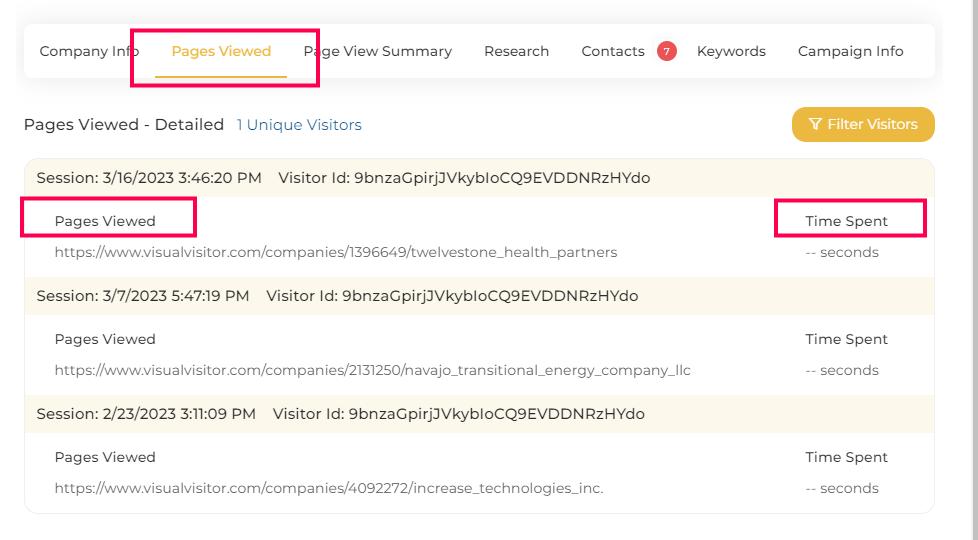 Page View Summary
Page View Summary that breaks down the page views by link and count.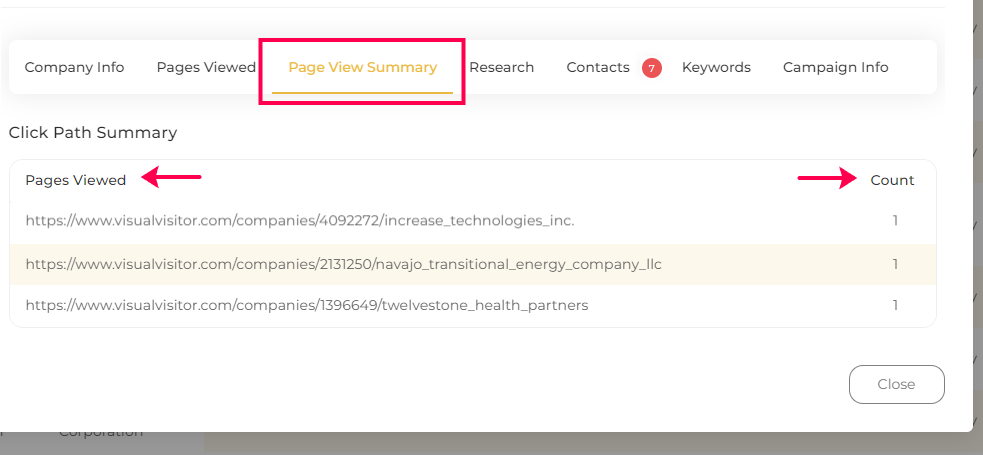 Research
Your Research page is consists of quick links to that company's associated pages.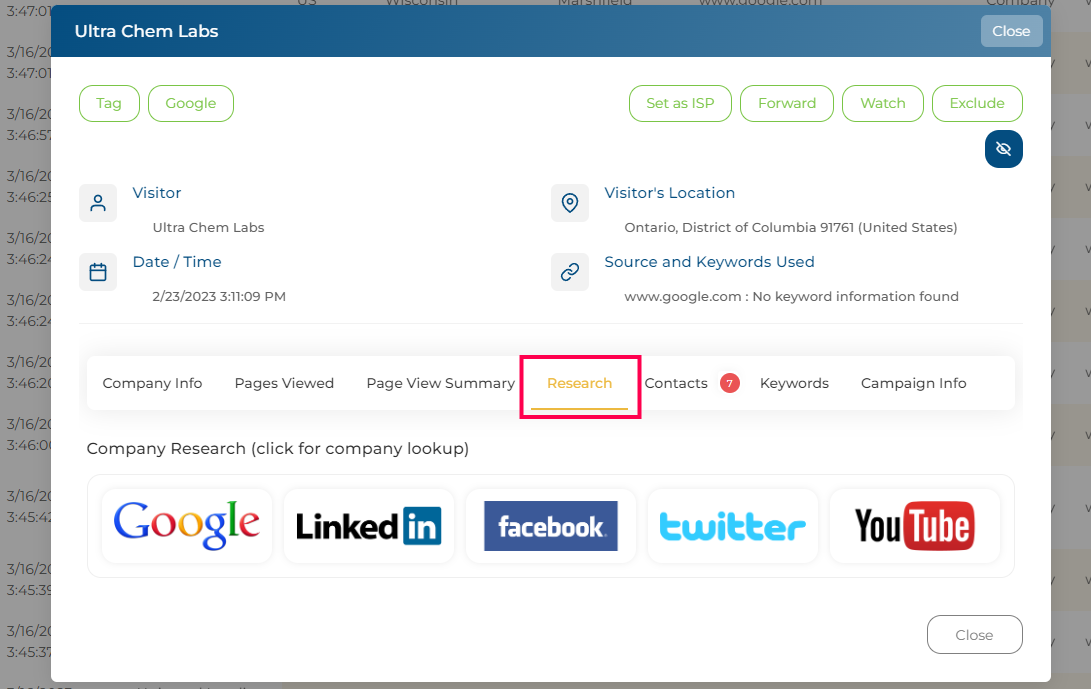 With our B2B Sales Intelligence Platform you see the company a visitor is from, not the person. That doesn't stop you from being able to build strong contacts. In your Contacts page you can find Names, Emails, Social Pages, and Phone Numbers of potential leads.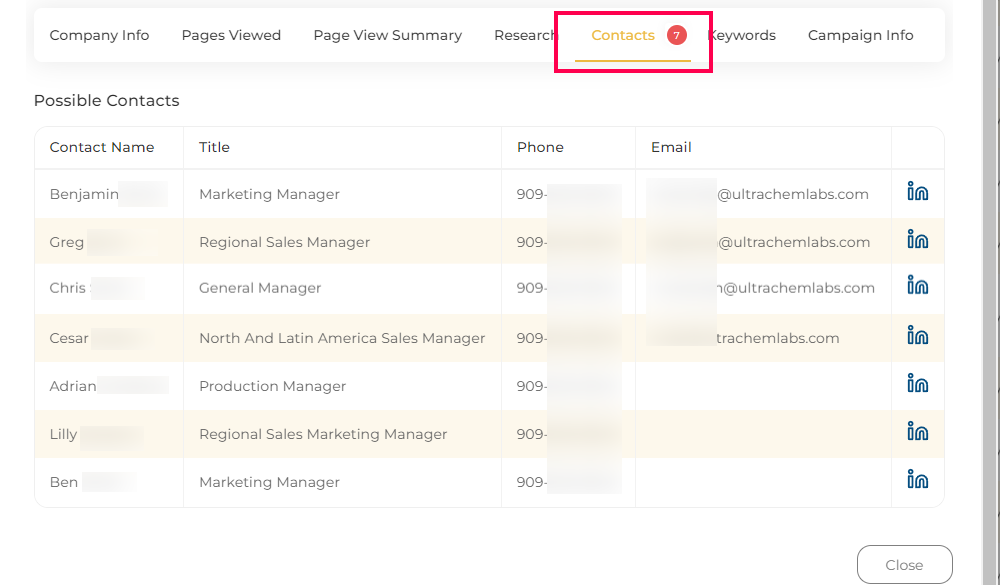 Keywords & Campaign Info
For Keywords you may or may not have any data depending on if you are running any Who's Shopping campaigns.

Campaign info is where you will find your referral source. This could be an organic Google search, a direct URL to your website or a Pay Per Click ad.
Need to identify your +Person leads?
Click
here
.