Website Visitor Identification, aka WebID, is a process by which we uncover the names of your website visitors and other pertinent details you can use to qualify and reach out to them. At Visual Visitor, we understand that there is no "one size fits all" approach to prospecting. That's why we've developed three different kinds of WebID to better suit your needs.

But which kind of WebID is right for you? Take a look at the chart below and read on for a breakdown of our various plans.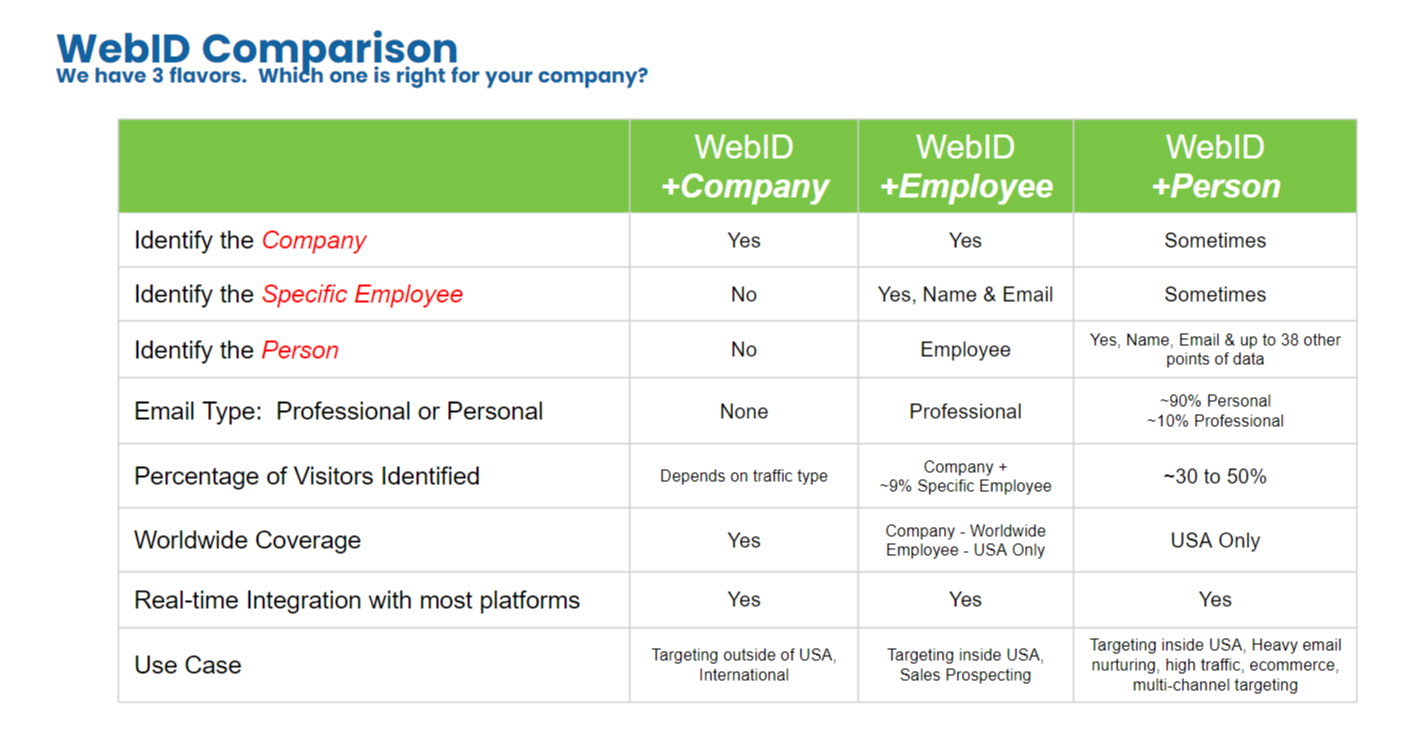 If all you need to start the qualification stage is the name of the company browsing your website, the WebID +Company plan may be right for you. This plan is ideal for companies with a domestic or international customer base who don't need much to get the ball rolling.

If you're looking for more insight, you should consider the
WebID +Employee
plan. This plan provides the name of the specific employee who was browsing your website. This plan provides both the name and professional email of your website visitor.
This saves you time you would otherwise spend sifting through a list of employees trying to identify the right one.
If you want the most amount of data available for each identified visitor, you probably need the WebID +Person plan. This plan, designed for companies with a domestic customer base, offers up to 40 data points for each identified visitor (i,e. location, age, job title, marital status, etc.) which always includes name and email address.

Looking for a prospecting shortcut? Click
here
to read more about our Chrome Plugin.