When Visual Visitor uncovers an email, it goes through a series of checks by our system. However,
it's important to note that employment emails are not
validated within the Plus Person (B2C) product but are instead validated within the Plus Employee (B2B) product.
1. Click on the Who to Contact Database.
2. Conduct an Advanced Search. Apply filters and hit search.
3. Check the corresponding boxes for the contacts you're interested in.
4. Click on the Export button.
5. Download this data as a CSV.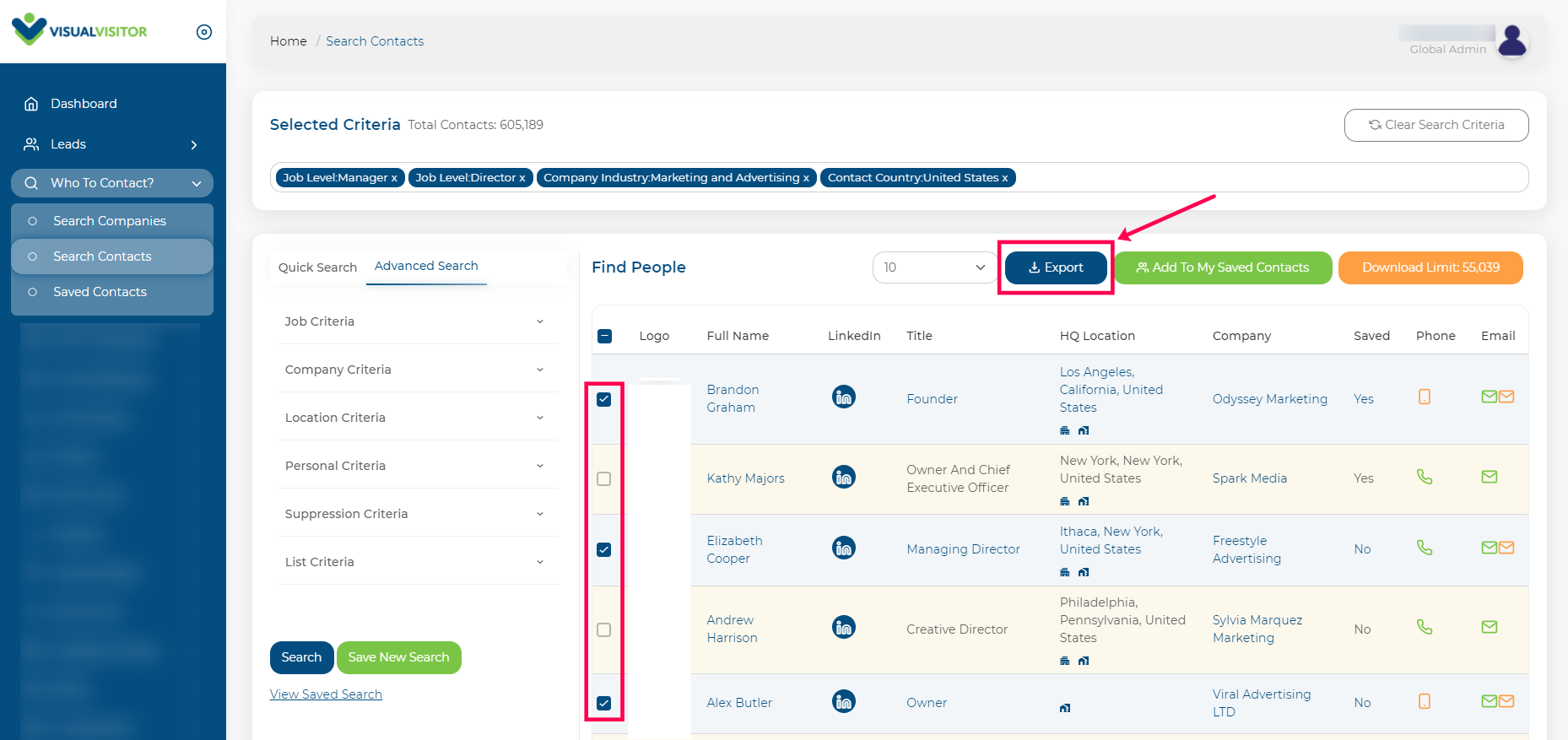 The CSV file will show the Email Confidence Score in the last column on the right.
You can read more about this process in this article.