How To Enable Your Consent Banner
What is Cookie Consent Banner?
Cookie consent is the website visitor's permission to allow a company to place a cookie in their browser to gather specific data about them. Cookie consent is required to lawfully obtain most of the different types of data you collect via your cookies. Visual Visitor provides Cookie Consent Banners for you, but you do have the option to use your own.
Enabling the Cookie Banner.
To enable your cookie banner in your dashboard go to 'Configuration -> Installation'.




The Instructions tab will be automatically selected.



Down towards the bottom of the page check the box that says Add Cookie Consent Banner to Script.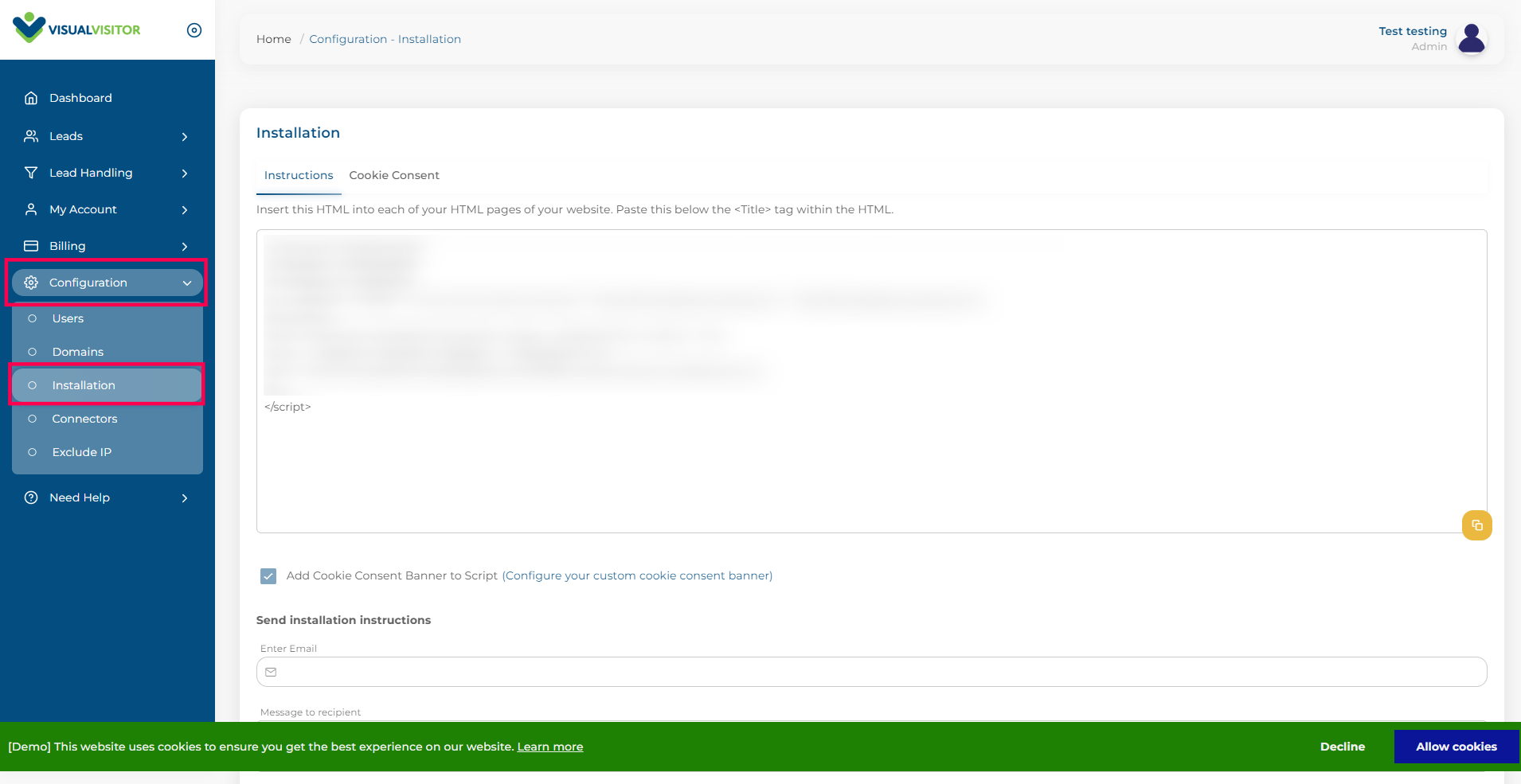 After checking the box you
should receive an email notifying you that the cookie consent banner has been enabled.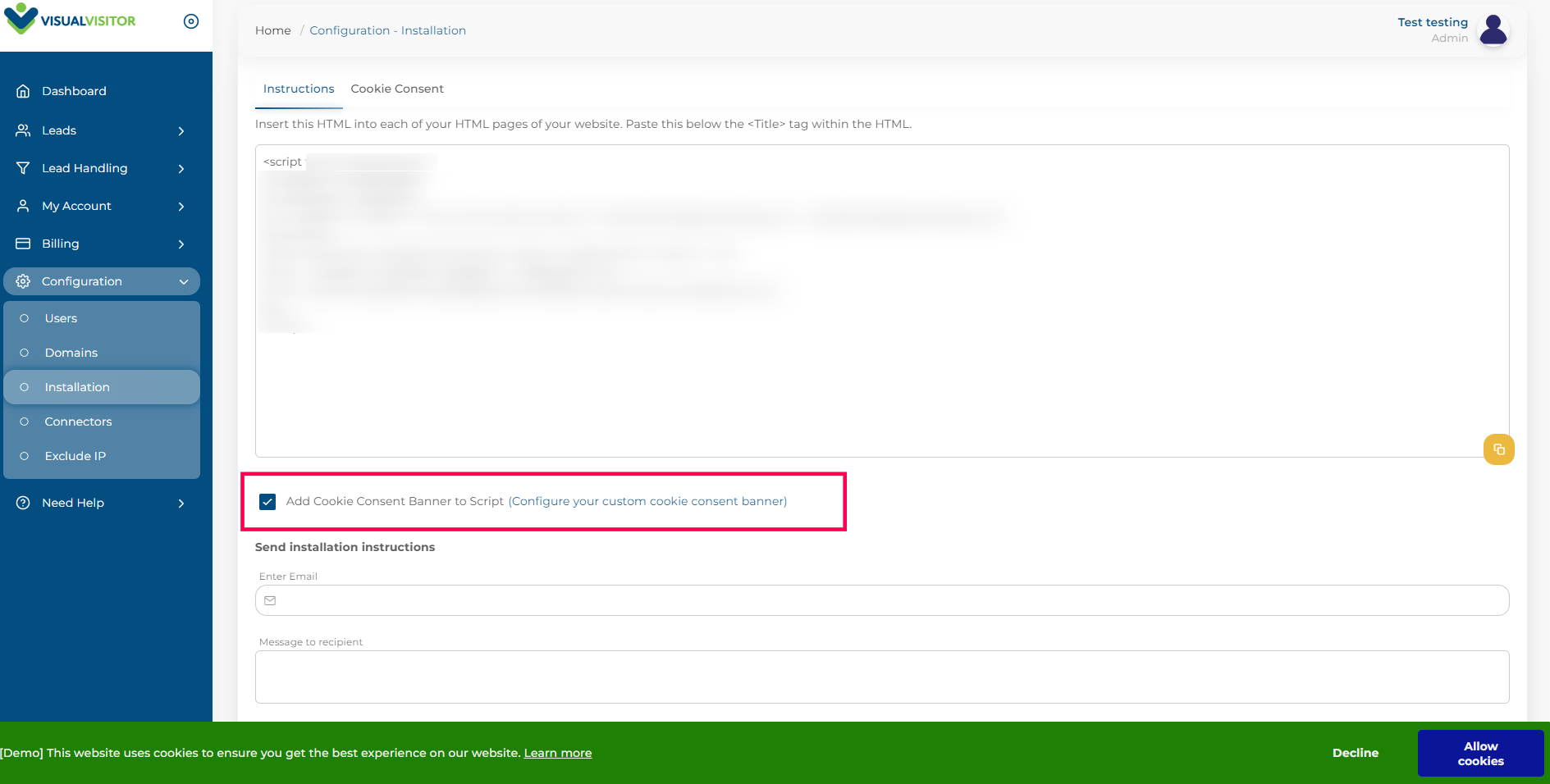 Want to customize your cookie banner?
Click
here
.
Related Articles

How To Disable Your Consent Banner

What is Cookie Consent Banner? Cookie consent is the website visitor's permission to allow a company to place a cookie in their browser to gather specific data about them. Cookie consent is required to lawfully obtain most of the different types of ...

Configuring a Cookie Consent

What are Cookies? Cookies are small files containing data that are placed on your computer via the browser when you visit a website. Cookies are a helpful - and necessary - tool for website owners, as they can store many different types of data, ...

Cookie Consent Resources

What are cookies? Most websites use cookies. These small data files store information in web browsers. They "remember" your previous visits. In other words, they streamline the user experience by saving logins, previous shopping carts, and more. What ...

What is Cookie Consent and Why do I need it?

What are Cookies? Cookies are small files containing data that are placed on your computer via the browser when you visit a website. Cookies are a helpful - and necessary - tool for website owners, as they can store many different types of data, ...

How will Visual Visitor deal with the planned deprecation of 3rd party cookies by Google?

1/24/2023 Update: Justice Department sues Google for "corrupting" ad market Link here The actual filing is here. Google's plan to deprecate third-party cookies in 2024 may or may not affect the Visual Visitor platform. Why? Firstly, there is a strong ...