Where Do I Find the Who to Contact Plugin for Who to Contact?
Visual Visitor's Contact Plugin is available in the Chrome store
here
.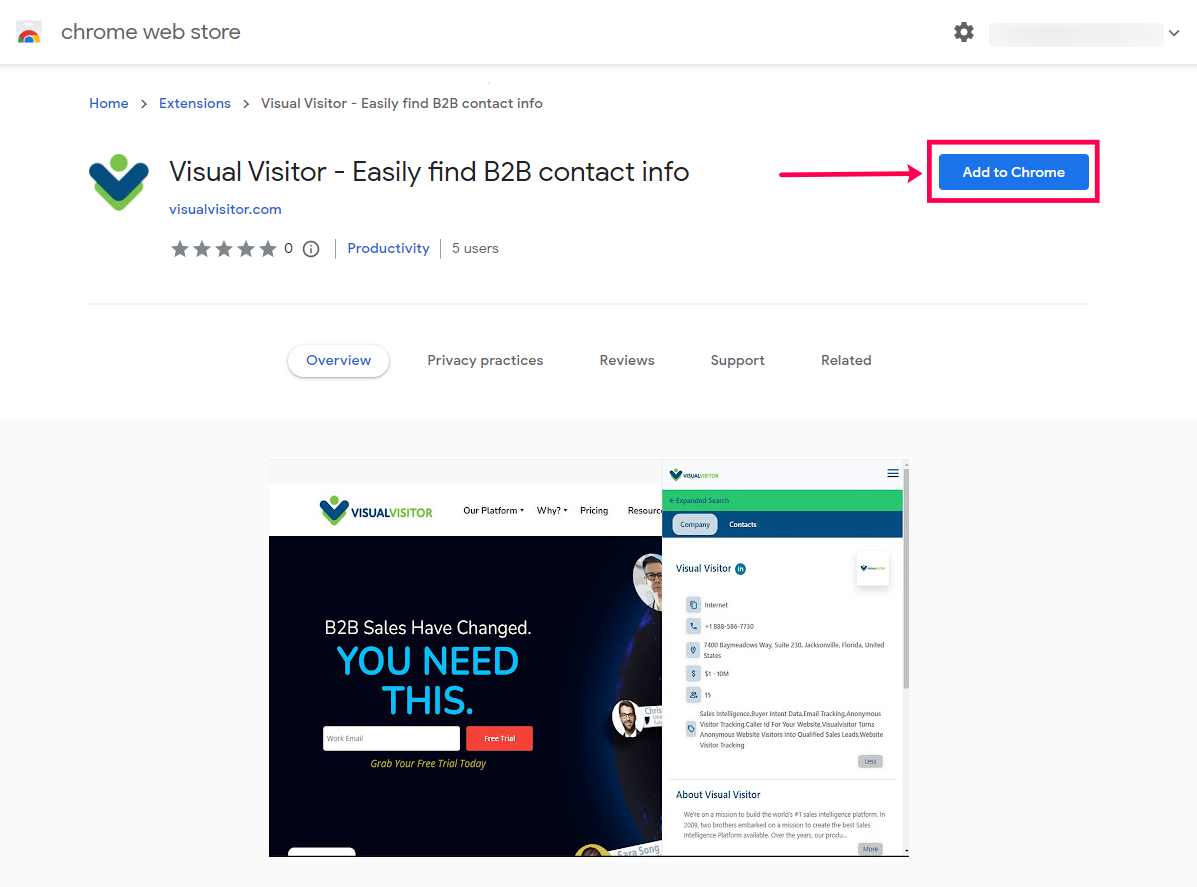 The installation process is simple.
You can find our step-by-step guide
here
.
Related Articles

Does the Contact Plugin work on LinkedIn?

Visual Visitor's Contact Plugin works on business websites and LinkedIn pages. When you find a promising lead on LinkedIn, you can click on the Plugin icon to uncover hidden details including their cell phone number, office address, skillset, and ...

How to Download Contacts Using the Chrome Plugin

The Chrome Plugin expedites the prospecting timeline by allowing you to quickly find, sort, and evaluate contacts. To ensure you never lose sight of your most valuable leads, make sure you take advantage of our download button. To download contacts ...

Do I Need to Update the Chrome Plugin?

The short answer is no. When you download either of our Plugin in the Chrome Store, it automatically updates so you don't need to reinstall it every time there's a new update. Interested in downloading our Chrome Plugin? Click here to read more ...

Need help onboarding employees with the Contacts Chrome Plugin?

To streamline the lead generation process, we've developed a Chrome Plugin which works like the Visual Visitor app but faster. The best part is everyone on your team with a Visual Visitor login can access the Plugin. This makes it easier for you to ...

How to Use the Chrome Plugin's Advanced Search

Visual Visitor's Advanced Search tool was designed to optimize your prospecting experience. With hundreds of preset filter options, it allows you to cast as wide, or as narrow, a search as possible. To get started using our Advanced Search tool, ...